Success Story Behind Bhavish Agarwal's Ola Cabs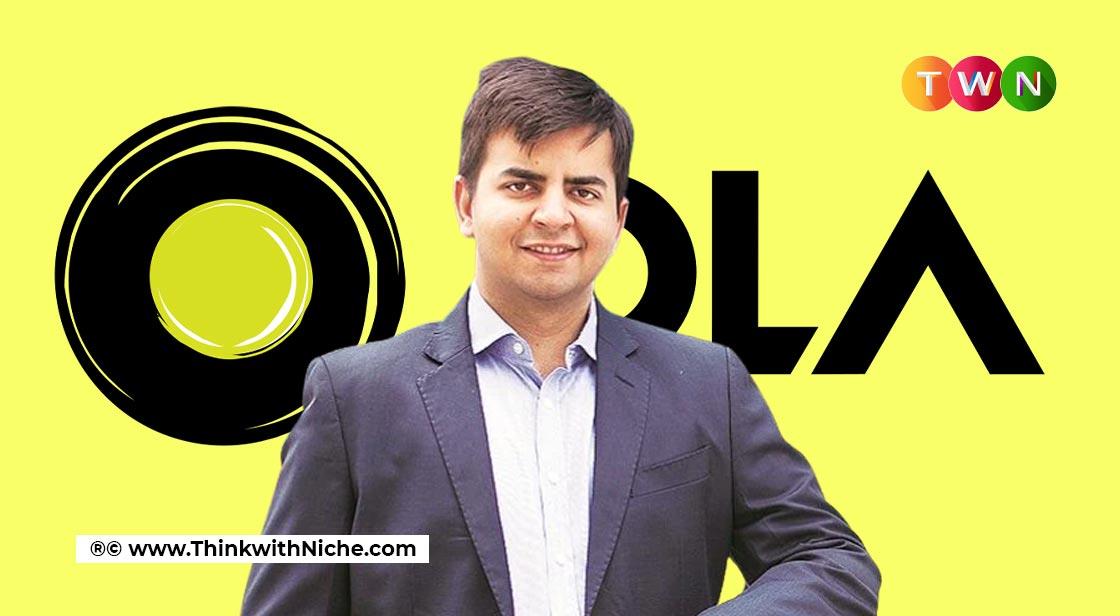 He is the man behind attracting comfort behind wheels. Without this famous brand of Ola Cabs, our lives would have been difficult on road. Cheers to success story! #ThinkWithNiche
Continue Reading..
While the majority of us dream of owning posh vehicles with cool drivers, meet this Indian entrepreneur who enchanted the lives of millions by curating them the best online "Book A Ride" service. The mastermind behind one such 'e-commerce' venture that gave people relief from traveling by chaotic rickshaws or buses.
Bhavish Agarwal is an Indian entrepreneur and a co-founder of "Ola Cabs" who hails from Punjab, Ludhiana, and was born on 28th August 1985. He then graduated from IIT Bombay in 2008 with a bachelor's degree in Computer Science and Engineering. He lives in Bangalore now. Apart from working non-stop, he enjoys cycling, playing squash, and owns a photography blog, which shows how much he admires photography. His favorite book includes "Biography of Steve Jobs".
Since Bhavish Agarwal is a savvy tech, he started his own blog as a blogger at Desitech. From 2008 till 2009. Desitech, In loyally hosts content related to tech geek things and is all about Indian start-ups, events, etc. While he was already laddering up the success shield, he kick-started his career with a bang enduring a position with a highly reparative company "Microsoft Research" as a research intern and got restored at a later stage as assistant research for 2 years from 2008 till 2010. At the same time, he got 3 papers published in the internal journals by filing 2 patents. Bhavish then soon ditched his job to build an empire of online rental cab service known as "OLA CABS" in 2010 that was a re-branding of his previous venture.
During the start-up Bhavish experienced a rough phase, he once addressed customer calls and drove a customer to the airport.
Bhavish's parents were a little skeptical and like any other Indian parent, they questioned and doubted his decisions as he was getting paid a higher income from his job. His parents believed that he had gone insane and they thought he was starting his own travel agency by taking a position as a travel agent but they restored faith in him later valuing track of his funds.
Bhavish Agarwal claims that he always wanted to make a big impact and create value. He believes in a massive culture match in culture work. Bhavish is said to be working for 16 hours and manages his work with high professionalism and vivid focus, analyzing and finishing all the tasks within 24 hours. This is not it, during the start-up, Bhavish addressed that he is both a night owl and a morning person and starts his day at 7:00 am in the morning while ending it at around 1:00 am at midnight. That's a pretty heck of a hectic schedule.
What really made Bhavish Agarwal start an online cab service?
Bhavish came across unfaithful cab drivers who masked a low-quality service to their customers, he believed that drivers were nightmares behind wheels. Ola Cab has become a popular online cab service to travel across the cities, there are more than 200,000 cars across 100 cities and 150,000 bookings evaluate per day.
"A start-up life has no work-life balance, work is balance" believes Bhavish
At a very young age, he inspired many Indian teenagers to never stop dreaming and achieve what they are desired
to achieve. One must not stop what they love doing and instead work your best foot forward to do that.
Bhavish received the "In Billionth" award, South Asia, 2013" and was awarded the 'Best Start-up of the year, by 'IAMAI', alongside leading the list of 2015 youngest richest Indians. To his credit, Bhavish also featured 30 under 30 in Forbes.
You May Like