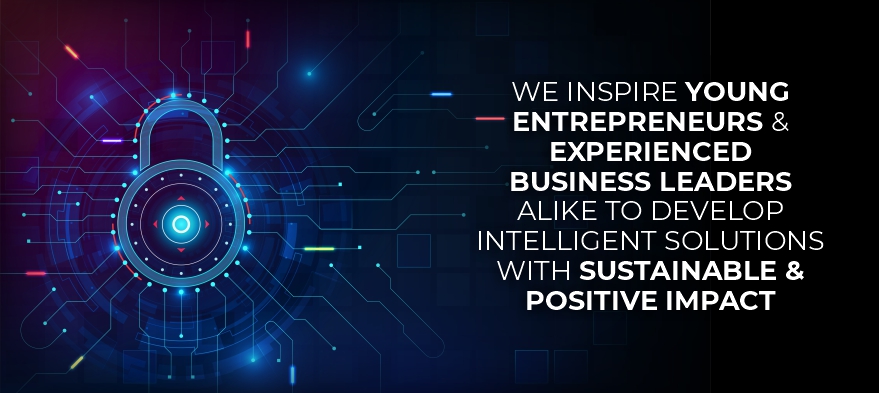 For Advertising With Us, on Our Platform (www.ThinkWithNiche.com), you can reach us at: outreach@thinkwithniche.com
Since 2020, our global innovation community has trusted us as the primary source of inspiring and empowering ideas. Our readers and partner organizations form a broad coalition of world-leading innovative thinkers and ideological leaders. In a world of frequent conflict and turmoil, innovation and collaboration have never played a bigger role in ensuring the survival of future generations.
Who We Are
ThinkWithNiche is a comprehensive platform covering a range of topics that talk about global business, entrepreneurship, sustainability, synergy, launch, success, growth, and more. We also have a dedicated news section that puts concise world news at your fingertips! ThinkWithNiche is committed to providing users with accurate and up-to-date information to bridge the gap between information and usefulness. We have the vision to build ourselves and our users as a vast coalition of informed and educated minds. From this perspective, we work tirelessly to extract information and inspiration-driven news, articles, and blogs. Think With Niche is a team of industry experts. We work for a clientele that explicitly appeals to our creativity! Moreover, we are also focused on helping small businesses and entrepreneurs grow and succeed. We carefully analyze our customers' specific needs to extract solutions that deliver results. We see ourselves as mentors who can play a pivotal role in achieving the long-awaited growth and success. ThinkWithNiche is your one-stop solution for all your digital needs! Our team of experts is dedicated to working closely with each customer and providing a comprehensive understanding of their business goals and requirements. We make every effort to ensure that our clients can sit back and enjoy the results. We provide consistent support to improve our clients' business outcomes by meeting their expectations. We know that success is not an overnight adventure! Therefore, we never make unrealistic promises. After studying our client's business, we provide them with ideas and suggestions to help them become progressively more successful. To support our word, we have derived individual segments, so you to pick a topic of your choice. We do not limit ourselves to a particular space. Instead, we are exploring various aspects of the global digital ecosystem so that our organization does not become obsolete.
Our Vision
With access to an ever-expanding network of global solutions, thousands of entrepreneurs, thought-leaders, educators, investors, and technology disruptors see us as the primary source of inspiration and empowering business ideas! Since 2020, we have been discovering and presenting the most exciting and innovative ideas. It is done with the help of a trusted community of innovators and a dedicated editorial team that reviews various potential solutions each week. We pride ourselves on being able to catch the most important and impactful changes ahead of time. It allows us to consider the most innovative ideas that will help us navigate the future. Although it is often easy to get overwhelmed by new technologies, the core of ThinkWithNiche envisions innovation and implementation that lays the foundation for a more balanced world, the one that improves people's lives.
Purpose-Driven Partnerships
ThinkWithNiche is powered by Niche Business Solutions, an organization driven by innovation and purpose. Keeping users a top priority, we drive our content, marketing efforts, and policies to maintain symmetry between goals and accomplishments. We firmly believe in our skills and invest our time and efforts refining our operations to suit the dynamic global business ecosystem driven by digital technology. We are driven by our passion to make the world a global hub of true opportunities and growth.
Platforms Offers By Niche Media Network
Brought To You By Niche Bussiness Solutions
NBS- Niche Business Solutions an "OUT OF THE BOX" one-stop-point for Business Communications & Information Technology Enabled Services.

AS EVERY BRAND IS UNIQUE, WE AT THINK WITH NICHE OFFER WIDE RANGE OF ADVERTISING SOLUTIONS FOR OUR ADVERTISERS/ CLIENTS AS PARTNERS.
If you have a Creative Idea in mind for Your Brand/ Business and Look Forward to Partnering With Us to Advertise Your Offerings on Our Platform (www.ThinkWithNiche.com), you can reach us at: outreach@thinkwithniche.com
www.ThinkWithNiche.com
A Global Knowledge Sharing Platform by International Leaders, Established and Aspiring Writers along with Worldwide Readership. The Platform is Focused on World Business and Startup Ecosystem. A Special Segment for World Business News valuadds the Product-Mix and is covered under Business News Section Powered by www.NewsAnthem.com (English) www.ThinkWithNiche.com Global Platform is Available in English, as being the Universal Language.
www.ThinkWithNiche.in
This Platform facilitates the Hindi Speaking and Reading Countries, Primarily India with Global and Local Know-How on Business and Startup Ecosystem. The Objective of this platform is to Bridge the Gap between the World and Local Talent Pool/Readers with Knowledge Sharing Practices by means of Articles, Blogs and News, to name a few. A Special Segment for World & Local Business News in Hindi is covered under the Business News Section and is Powered by www.NewsAnthem.com (Hindi) Being Vocal for Local www.ThinkWithNiche.in Platform is made Available in Hindi Language, for Ease of Reading to Audience.
www.NewsAnthem.com
A Truly Global News and Your Views Platform. The News Platform Offers News in English and Hindi. Main Segments Covered are World News, In-Focus News, ViewPoint and Country Wise News, to name a few. India News is Covered in-depth with Regional and Political Angle Segements adding the Ground Rooted Attributes to Local News. Special Segements on Climate Change, Travel & Tourism and Industries are worth a read everyday for the forward thinking mindset. Special Editorial Segement is powered by Think With Niche (English & Hindi) as being the in-house Knowledge Pool for Niche Business Solutions and it's Product Portfolio.
www.ForwardConvergence.com
An International E-magazine for Business Know-Hows and World News. Updated Weekly and E-Magazine Published on Monthly.
For Advertising With Us, on Our Platform (www.ThinkWithNiche.com), you can reach us at: outreach@thinkwithniche.com