Read Trending Posts on Business, Success, Sustainability; Business Profit Environment and Ecology Auto Media and Infotainment Technology and Gadgets Around the World Business and Economy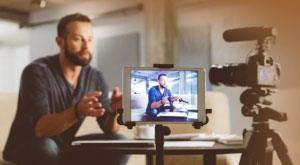 Video marketing is a powerful tool for connecting with audiences, attracting new customers, and improving engagement metrics. Content like instructional videos and customer testimonials is produced to attract new clients. The audience watches the videos and gains trust in your company by regularly consuming your material. When consumers become engrossed in your material and receive substantial value from it, it is much easier to turn them into potential customers. Video content is becoming increasingly significant. Younger generation marketing techniques today frequently include video content, and when done well, it may produce amazing results. Any business could benefit from video content's capacity to add value. Businesses may showcase their best selves with video content while developing crucial stories about their goods and services.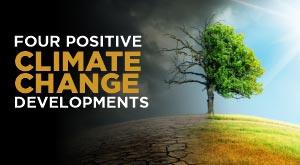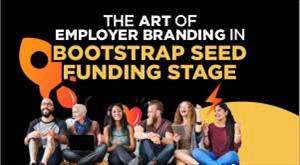 Presenting a Special Industry Insight from our Esteemed Columnist: Vineeta Kukreti! Vineeta is a Senior Management Strategic Human Resource Professional with 20 Years+ of Experience in Human Resource Management & Business Consulting.
In this Blog Post, she has translated the key insights on Employer Branding in Seed Funding Stage and is a must-read for Aspiring Startups & Entrepreneurs!
Startups are inevitably important for a country's economy and are still one of the most overlooked prodigies.
That's expressly why most people aren't aware of what employer brand is and how critical it is for business.
Fortunately, this blog will walk you through some insightful revelations that will guide you on a clear route to success!
#TWN #ThinkWithNiche #Social-Media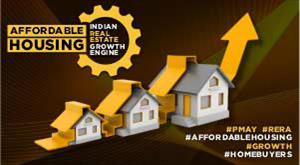 India's property market revival is aided by incentives for low-cost or affordable housing. The government's policy support has fueled India's desire to build affordable homes in 2021. Many reports by various agencies have suggested that this helped India, the second-most populous country, to see an increase in both annual and seasonal housing supply.
43% of total housing sales in India's eight largest housing markets were within the Rs 45 lakh price range. A report shows that home sales in India's eight top housing markets rose 13% in 2021 compared to 2020.
The loan disbursements and launches of new affordable/ low-cost housing projects have increased sharply, although there is still a significant supply shortage (#demand–supply-gap).
First-time home buyers are shifting to urban and semi-urban locations (cities and towns). This is where the epicentre has always been high-value properties that meet lifestyle and aspirational needs. As a result, a shift to the security of owning a home for the first time home-buyer has been a significant one.
As the concept of home ownership gained pace during this post-pandemic era. This was when the importance and necessity to have a home as a safe haven has become apparent. The younger generations, such as Gen Z and millennials, recognized the importance of owning a home.
A large number of affordable/ low-cost housing developments have been and are being built in Tier-II and Tier-III cities.
This is boosting growth in these cities. Middle-income buyers love their new homes and enjoy safer neighbourhoods, better living conditions, and overall social growth.
These are just a few of the many benefits this segment has provided, which were impossible to imagine in the past.
Low-interest rates on home loans have also been a major driver of home sales in the country, despite the slow recovery of the economy from the shock caused by the pandemic. As the deadlines for government subsidies close, we expect more activity in the housing sector in 2022, especially in the affordable home segment.
To encourage homebuyers, tax rebates, waivers in stamp duty and an increase in the capping for homes to qualify as affordable homes in cities to further incentivize homebuyers.
#TWN is hopeful that the government will consider extending the deadlines for affordable housing to ensure that India's second largest sector of employment is not lost.
"It is no longer a dream to own a home. Many Indian families have made it a reality and plan on continuing this trend in the next decade".
#AffordableHousing #LowCostHousing
#RealEstateIndia #MyGovIndia
#RBI #PMAY #HousingForAll
#Homebuyers #RERA
#GrowthDriver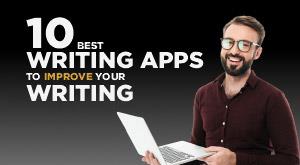 Writing is a crucial skill set in today's business ecosystem and is the key driver behind delivering quality content for blogs, whitepapers, case studies, presentations or leisure. It is the best approach to reach out and engage your target audience as readers.
Writing is more than just putting words on paper. In this blog post, we at #TWN have listed the best applications available in the web and app domain to support your writing abilities and assist you with faster and more productive outcomes.
These applications and plugins are built to improve the efficiency and quality of your writing abilities and also help eliminate errors. These apps can help you identify various aesthetics of tone and presentation styling, and improve your writing competencies. These AI-oriented applications will not replace you but can help you create content faster.
We need to remember that the ability of writing is all about creating something unique and desirable, or, something your audience (reader) is looking forward to reading, or, something that engages your reader to further share with others, simply because he/she loves it.
We hope these shortlisted Writing Apps will be useful for you.
#10 Best Writing Apps, for you, are:
#1 HubSpot Blog Topic Generator
#2 Plottr
#3 Canva
#4 Storyist
#5 Milanote
#6 Libre Office
#7 Coschedule
#8 Evernote
#9 Focus Writer
#10 Grammarly
Now, let's choose the best one for you...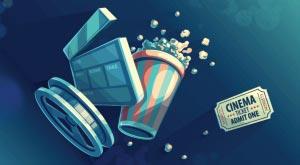 The movie business isn't all sunshine and roses. It requires a lot of decision-making. Especially in the marketing of a film. Learn about what movie marketing is and how it helps in selling tickets. #ThinkWithNiche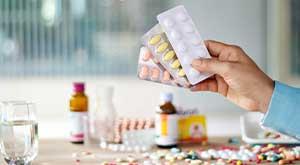 Stagnation in a company's growth is every entrepreneur's worst nightmare. Not only this but not expanding your business into avenues that it can explore might also lead to a higher risk of it facing the brunt of sudden changes in the market. We are going to tell you about the things you need to be up to date with.#ThinkwithNiche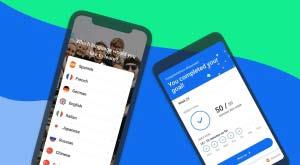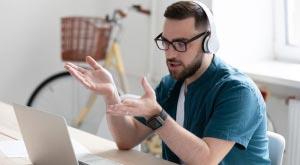 The Idea Behind #TWN
Think With Niche-
Think With Niche is A Global Blogging Platform for Reads on Business Startups & Entrepreneurial Success Stories.
At #TWN Leaders and Readers Exchange Business Ideas & Industry Best Practices as a Knowledge Sharing Attribute.
#TWN is an Effort to "Discover Your NICHE."