Read Trending Posts on Business, Success, Sustainability; Business Profit Environment and Ecology Auto Media and Infotainment Technology and Gadgets Around the World Business and Economy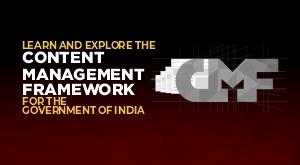 This Knowledge Blog is to highlight the purpose of strategizing and incorporating a Content Management Framework #CMF for the Government of India. In this Blog #TWN will cover the best practices stipulated in the CMF.
The Content Management Framework was envisioned as a standardized framework that should be used for the websites and portals #DigitalPlatforms of Central Government Ministries and Departments. Content Management Framework comes under the Digital India Programme for Government Websites.
It is imperative that Government Websites implement qualitative and quantitative transformations as a result of the changing expectations of users, given the increasing diversity of the ICT Landscape.
It was envisioned that Central Government Websites would be able to use a standard framework to improve their presentation, usability, and consistency.
#GovernmentOfIndia #MyGovIndia
#ContentManagementFramework #ICT
#Presentation #Usability #Consistency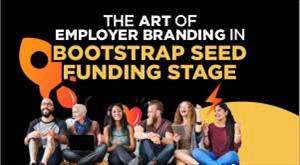 Presenting a Special Industry Insight from our Esteemed Columnist: Vineeta Kukreti! Vineeta is a Senior Management Strategic Human Resource Professional with 20 Years+ of Experience in Human Resource Management & Business Consulting.
In this Blog Post, she has translated the key insights on Employer Branding in Seed Funding Stage and is a must-read for Aspiring Startups & Entrepreneurs!
Startups are inevitably important for a country's economy and are still one of the most overlooked prodigies.
That's expressly why most people aren't aware of what employer brand is and how critical it is for business.
Fortunately, this blog will walk you through some insightful revelations that will guide you on a clear route to success!
#TWN #ThinkWithNiche #Social-Media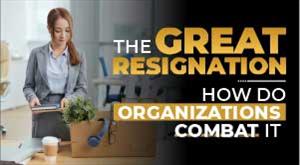 Decoding the great resignation where employees quit their jobs at record rates has been a key priority for organizations and researchers in the recent past. Economists believe the root cause to be the drastic changes that corporates were forced to introduce during the pandemic. This led to collective employee exhaustion and burnout leading to emotional and mental stress. #TWN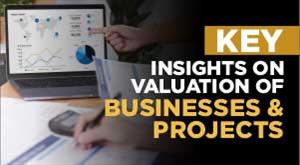 Often in the course of my official and non-official capacity, I am asked about the valuation of businesses and projects. Often, I am amused by the terms that we accountants use to calculate "Value" and consequently, determine "Valuation." Read on to explore key insights from my experience of this concept. #TWN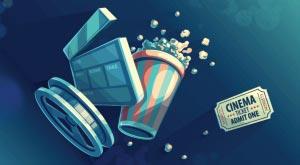 The movie business isn't all sunshine and roses. It requires a lot of decision-making. Especially in the marketing of a film. Learn about what movie marketing is and how it helps in selling tickets. #ThinkWithNiche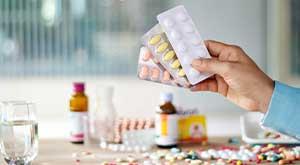 Stagnation in a company's growth is every entrepreneur's worst nightmare. Not only this but not expanding your business into avenues that it can explore might also lead to a higher risk of it facing the brunt of sudden changes in the market. We are going to tell you about the things you need to be up to date with.#ThinkwithNiche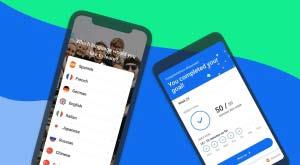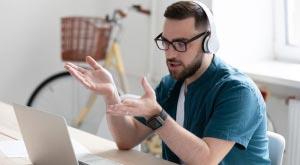 The Idea Behind #TWN
Think With Niche-
Think With Niche is A Global Blogging Platform for Reads on Business Startups & Entrepreneurial Success Stories.
At #TWN Leaders and Readers Exchange Business Ideas & Industry Best Practices as a Knowledge Sharing Attribute.
#TWN is an Effort to "Discover Your NICHE."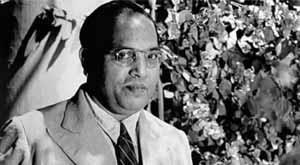 April 14 is celebrated as Babasaheb Ambedkar Jayanti every year in India. Dr. Bheem Rao Ambedkar was the Father of the Indian Constitution, a Social Reformer, and a Visionary who devoted his life towards creating a society where everyone was equal (Right to Equality). On the auspicious occasion of Babasaheb's Birth Anniversary, let's shed some light on his life and his endless contributions.
The Blog Flow:
Introduction to Ambedkar Jayanti
Babasaheb's Early Life and his Contributions
The Poona Pact
The Drafting of the Indian Constitution
Blog Key Takeaways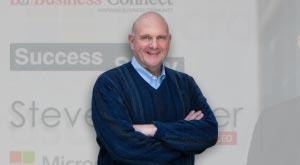 In this blog, I will share the success story of Steven "Steve" Anthony Ballmer, an American investor, businessman, and philanthropist from Detroit. Steve Ballmer is best known as Microsoft's CEO.
He is the current owner of the Los Angeles Clippers. In January 2018, Ballmer was named the world's best businessman of the twenty-first century.
According to Forbes, Steve Ballmer's net worth is estimated to be around 95.9 billion dollars as of 2022, making him one of the world's richest businessmen. Let's explore the Success Story of Steve Ballmer. #TWN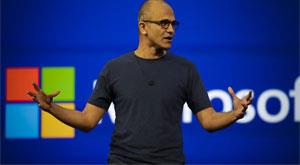 Reading the success tales of renowned professionals activates a motivational enzyme in us, and we all want to follow in their footsteps on our journey to success. ThinkWithNiche shares a motivational story about a successful professional with you. Read on to unocver the Success Story of Satya Nadella - CEO of Microsoft! #TWN