What Brings out a Successful Business Person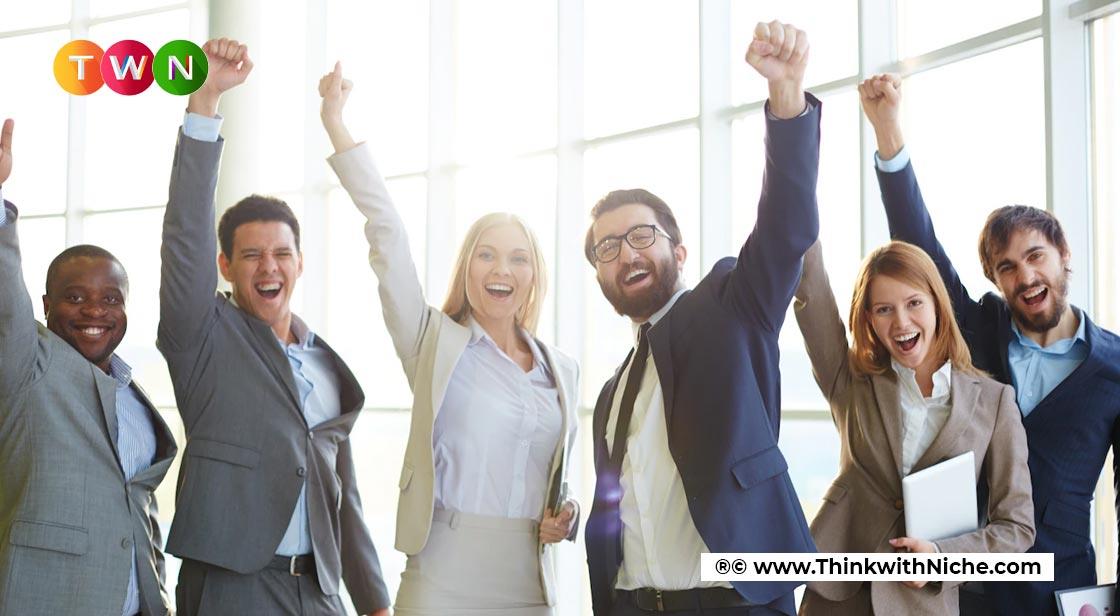 ThinkWithNiche brings you an interesting blog about the characteristics of a successful businessperson. Read on to discover them. #ThinkWithNiche
Continue Reading..
To be successful in business, you must have experience in a variety of fields, including finance, marketing, entrepreneurship, and, of course, management. However, no matter how hard you try to be the best businessman, there are certain qualities that you will not be able to obtain until you possess or try to acquire them. The characteristics of a good businessman are numerous, and they can vary from one businessman to the next. However, there is a foundation that must be followed by every business person. ThinkWithNiche brings to you an interesting blog about the characteristics of a successful business person.
You should start by asking what it takes to become a leader because, for the most part, you will be doing most of the initial work yourself. If you can't navigate a startup, chances are you won't be able to put your company and future employees on a path of growth and success. It can be tempting to devote yourself entirely to building your startup, but if you don't spend "time" it will eventually run out.
Use every opportunity to advance your vision and get others to believe in it. Have an idea of ​​your business, both short and long-term, and have fun doing it. If you haven't thought about where you want to run your business and why you are doing business, now is the right time to do it because a clear goal will help you focus, and your vision will determine what your goals or objectives should be.
Those entrepreneurs who are successful, or who follow the success of others, understand that every situation and event is a business opportunity. In the end, most people think of entrepreneurship as the process of starting a business. Perhaps the most important component is the entrepreneur, who must be responsible for turning his idea into a full-fledged business. Yes, the process is daunting, but being an entrepreneur also means being the author of your own success story.
Write and follow a business plan, update your calendar, and create a neat workspace. Eliminate unnecessary distractions during work hours so you can devote your attention to setting and achieving goals. Pay attention to the most important things at the moment and get them done.
Moreover, for aspiring entrepreneurs, success depends on a strong belief in their abilities and a clear understanding of what is needed to start and run their own business. To help these self-made successful individuals, the 13 Forbes Council of Coaches staff share some of the key traits and characteristics they believe are essential for a successful entrepreneur to succeed. Entrepreneurship is both a challenge and a great opportunity, and it takes certain qualities to be successful. There are many characteristics required to run a successful business, including leadership, the ability to take risks, and the ability to work with people.
If you want to be an entrepreneur, it means having the confidence to make tough decisions and see them through. Entrepreneurs must assess situations and adapt so that their business can move forward when unexpected changes occur. Part of what makes an entrepreneur successful is his willingness to learn from mistakes, keep asking questions, and persist until he reaches his goal.
Successful entrepreneurs are confident but not selfish to the point where being stubborn is a weakness that continually prevents them from seeing the bigger picture and ultimately making the best decisions for the company. Entrepreneurs love challenges and love to win. A: They have to do this because starting a business is perhaps one of the biggest challenges a person can face in their life. They run with the goal they need to win the sport they play and win the business they create or have built.
These entrepreneurs devote all the extra hours they have in the business to keep it thriving. Every business owner I have ever worked with has done a tremendous amount of hard work to get the business up and running and find mentors who can help. If you are an aspiring entrepreneur, I hope you can use these qualities of a good entrepreneur to transform your life and your business. If you've been in business for a long time, you can also learn some of these qualities to become a better and more successful businessman. You need certain qualities that will help you survive and ultimately succeed in business. Once you know the qualities of a good businessman, you can take a personal inventory to see how your characteristics match those of a good businessman. It will help you determine what traits you must develop to be successful.
Develop these nine entrepreneurial traits to help you stand out from the average worker. No businessman can succeed without energy and the ability to work hard. To be successful in business in a competitive market, a businessman must have a cool head and a balanced personality. To acquire these qualities, the merchant can compete with his competitors. For a business to be successful, a businessman must possess certain qualities necessary to achieve the goals of the organization. This feature is not only important for merchants. It is also important for everyone. So, in this article, we'll take a look at some of the qualities of a good businessman and what makes a business successful. I'll give you tips on qualities that will not only help you grow your business but will help you run your business efficiently and still generate the profits you want.
As a good entrepreneur, you must first understand your business, including competition, industry positioning, products, suppliers, business laws, government policies and restrictions, and more. Due to technological advancement, a good businessman must have the necessary business skills and knowledge. Entrepreneurs have a good understanding of markets, products, technological developments, science, invention, innovation, organization, and business laws, which are critical to the success of any business. As the business world changes, a businessman or entrepreneur must master basic development skills to effectively organize a business unit.
In short, To be a successful businessman, he must possess the qualities mentioned above and apply these qualities effectively and efficiently. A successful business has the quality of being easy to manage your finances. If he has the foresight to plan his actions for the future, the business will be successful, and the entrepreneur will make a profit. They must be able to compromise, adjust, adjust, and be willing to use their judgment for any business mistakes.
If you liked this article, we have another great one for you! Click on the link below to explore.
What Brings out a Successful Business Person
You May Like