At www.thinkwithniche.com, you get small business ideas, startup and business blogs, trending world business news, and success tips that ensure sustainable growth and development of your business under one roof.
Think With Niche #ThinkWithNiche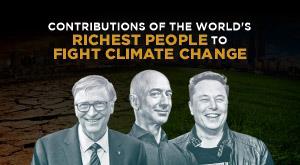 The world has evolved and is continuing to evolve. We are surrounded by technology and have access to items that make our lives easier. However, as humans evolved, we began to disregard nature. This has resulted in major climate change. This rare planet must now be saved. There is no planet B.
Many of the world's wealthiest people are contributing by donating money and investing in causes that address climate change. Here are ten billionaires who have made significant contributions to addressing this issue. Fortunately, these wealthy individuals are aware of the impact their actions are having on the world. So they're all doing their part to save the planet. Despite the gravity of the threat posed by climate change, many top billionaires are resisting or, at best, acting silently. This article will discuss some billionaires and what they are doing to combat climate change.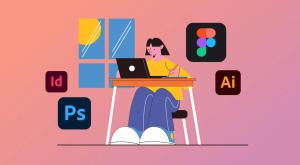 Whether you are a novice Graphic Designer or an experienced digital artist, using the right tools can exponentially multiply your talent. A well-designed graphic design software provides intuitive controls and flexibility that are easy for a beginner to understand while also having far superior tools for an experienced user.
The Best Graphic Design Platforms simplify the process of preparing designs for professional printing and distribution. Creating artwork and other designs for print is a distinct activity that necessitates the use of specialized software. Specifically, a vector-based graphic design program.
While there is excellent drawing and painting software as well as photo editing software available, it is all about having the right tool for the job.