The Future of Brand Marketing: Virtual Influencers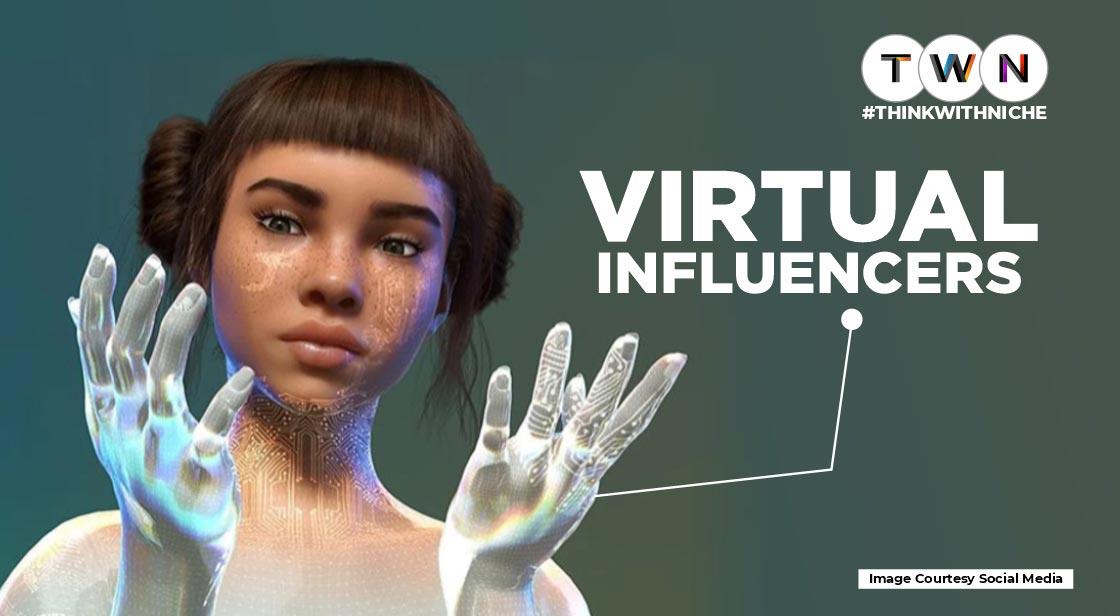 Over the past few years, the creator economy has seen a dramatic increase in popularity. More than 50 million people consider themselves to be content creators. Many people have made a career out of a hobby they started in their bedroom. Influencer marketing is a powerful tool in today's digital age. Its projected value is $16.4 billion by 2022. 68% of marketers plan to increase their influencer marketing budget over the next 12 months, with 33% spending at most $50K. With the advancement of technology, a new breed has emerged. There are no real influencers. These fictional characters (Virtual Influencers) are used by some of the most prominent names in fashion and tech, including Nike, Balmain, and Samsung. They will be featured in Vogue, photographed with Bella Hadid, and attend fashion shows with Prada. Luxury fashion brands were the first to embrace virtual influencers as a trend. Balmain's fashion army in 2018 included virtual models Margot, Shudu, and Zhi. Fenty Beauty collaborated with Shudu Gram, who now has 231k followers on Instagram.
Continue Reading..
CGI influencers, or virtual influencers, are computer-generated 'people' that have the characteristics, features, and personalities of real people. They are created by clever people, whether they be brands or individuals with an eye for technology. Their faces remain anonymous. These creators are responsible to grow their Instagram accounts and mold these virtual figures into the influential personalities and influencers they have become.
Lil Miquela, a Brazilian-American beauty aged 19, has 3M Instagram followers, 3.6M TikTok followers, and 30K Twitter followers. Many magazine covers featured her work with high-profile brands such as Calvin Klein, Dior and Prada. Miquela also released " not Mine" in 2017, and premiered her first music video, " hard feelings", at Lollapazoola's online festival. This is not unusual considering the popularity of influencer marketing.
This might seem like a surprise, but Miquela isn't real. She was actually created by Brud, a Los Angeles-based startup.
Lil Miquela is one of the many rising virtual influencers of the new age of social media marketing. A digital creation that behaves just like a human being, can perform the same tasks as real influencers such as models and sports stars.
Computer-generated characters such as Lil Miquela weren't often encountered before 2018. They have been prominently featured in numerous marketing campaigns since the boom of the "virtual person" industry. 2020 has seen the World Health Organization (WHO). teamed up Knox Frost, a virtual influencer based in Atlanta, is here to raise awareness and funds for the coronavirus. COVID-19 Solidarity Response Fund, as described on Buzzfeed.
Lu do Magalu a Brazilian virtual spokesman, has used her vastly growing social media platforms to promote reviews, product advice, and updates about Magalu since 2009. Magalu made a $552M profit 10 years later.
In Singapore, PUMA signed a partnership in early 2020 with Maya. She was named "official PUMA gal" and she starred alongside Singaporean actor Tosh Zhu in the campaign. Ava Lee-Graham, a local virtual influencer, also joined BHG to take over the company's Instagram account in order to promote their in-house labels.
Imma is Japan's first virtual fashion model and influencer. She has represented many luxury brands like Valentino, Salatore Ferragamo SpA, and Nike. Imma, with her trademark bubble-gum pink bob style and fine fashion, was chosen by Japan Economics Entertainment to be one of the "New 100 Talents To Watch". also graced the cover of Grazia magazine.
South Korean retail brand Lotte Home Shopping has created Lucy as its first virtual influencer in September 2020. She made her television debut in late 2021 as a host for a Christmas special broadcast. Since then, the virtual model has gained 100K Instagram followers and 13K TikTok followers.
Liu Yiexi, a Chinese version of TikTok in China, gained more than 3,000,000 fans in five days. Her two-minute video clip became viral overnight. She has shared 6 videos so far and is still trending in Douyin, with more than 830 million followers.
According to iiMedia Research data, China's virtual industry was valued at $487 million in 2020. This represents a 70% increase year-on-year and is expected to peak at $875.9 in 2021. Investors from around the world are also interested. According to Imma's creator, Aww Inc. raised $1 million from Coral Capital in a seed round in September 2020. The Vermont-based startup behind Janky and Guggimon, Superplastic Inc. raised $16 million in seed financing by the end of 2020. Craft Ventures and SV Angels as well as Scooter Braun, who manages Ariana Grande, Justin Bieber, and others, all invested. As per Crunchbase, the company has raised $47 million in total funding.
Brands Get The Benefits
There are many reasons why brands should endorse computer-generated influencers. These include:
Unlimited creative possibilities: Brands can tailor virtual influencers to fit their needs and match their brand values and personalities.
Brand control: No longer do brand managers have to give up and trust content creators to incorporate brands into their stories and styles. They now have more power than virtual influencers. The virtual influencers are completely free from scandal and can deliver consistent social media content that represents brand values and identity.
Long-term cost savings: Virtual influencers can be reused indefinitely. They will never "wear out" and are always beautiful. They are also available 24/7 and can travel to any part of the globe, as well as outer space, to help brands with their brand concepts. Their content production costs will not rise in proportion to their growing number of followers.

The metaverse: According to Statista 75 percent of Americans aged 18-25 are following at most one virtual influencer. Brands that endorse virtual celebrities have the opportunity to build a stronger connection with young audiences, who are digital-savvy and more tech-savvy. Virtual influencers can be integrated into any digital environment. Virtual influencers, which are a young generation that quickly adopts the metaverse, can be a great way for brands to provide a seamless transition into this new digital universe. This will increase brand trust and foster emotional connection.
Virtual influencers, just like any human influencer in life, can be a magnet for millions of followers and offer brands many opportunities to reach young audiences. The real impact of computer-generated influencers will be revealed only when genuine connections are more popular, according to a survey. However, virtual characters can complement existing brand marketing strategies and provide a seamless transition to the metaverse. So virtual influencer endorsement will grow in the future decades when brands are ready for the metaverse.
You May Like