A Case Study of Amul: The Taste of India!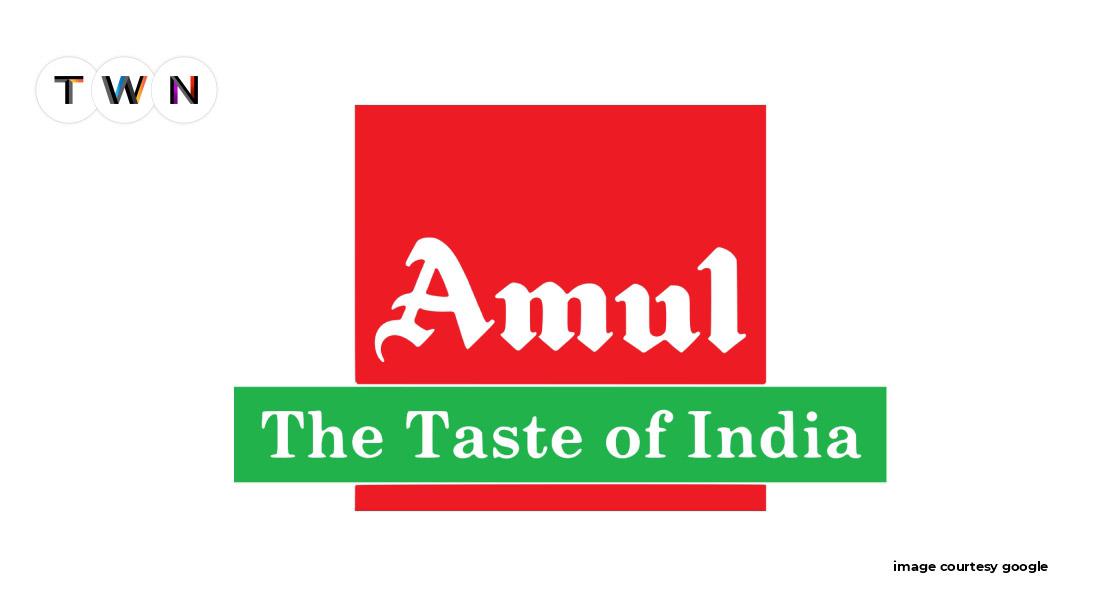 India's "White Revolution," which was sparked by Amul, making the country the top producer of milk and dairy products in the world. Tribhuvandas Patel established Amul under the guidance of Sardar Vallabhbhai Patel, India's first deputy prime minister.
Then, in 1946, the Kaira District Milk Union Limited was created. The group was led by Tribhuvandas till his death in the 1970s. In 1949, he spoke with Dr. Verghese Kurien and convinced him to support the White Revolution's goals. Most people agree that Dr. Verghese Kurien founded Amul.
Utterly, butterly, delicious! Yes, you guessed it right this blog does a case study of Amul. Amul has made India the largest milk producer in the world! It gives us everything from milk to delicious milk products! So it is only fair that we must know about this great success story! #TWN
Continue Reading..
Utterly Butterly Delicious, Amul! How can we forget this vivacious Amul girl on every Amul Butter pack? She has her witty take on every event taking place in India! And don't we all love it! Over the years, Amul has made a place in our hearts with its top-quality dairy products and unique marketing strategy! Amul Milk, Amul Butter, Amul Cheese, cream, chocolates, and Ice creams fill you with a blissful joy! It has become a trustworthy brand, and today you do not think twice before buying an Amul Product! But as gold has to burn in the fire before becoming gold, Amul, too, had to face many challenges before becoming the favorite dairy brand of India! Many people like Mr. Varghese Kurien have put in their sincere efforts to give Amul the place where it is today. We will read about it in the case study of Amul.
Amul Milk Union Limited or Amul India got established on 19 December 1946 in the town of Anand in Gujarat in India. It was a move against the brokers and agents who arbitrarily determined the milk prices and exploited the milk producers. It was the time when Polson, another dairy company, was dominating the business! It established its first dairy in Anand in 1930. The government had given the company control in the work of collecting milk from Kaira and supplying it to Mumbai and its sub-areas. Polson brought the milk at low rates from the farmers! These unfair trade practices made the farmers very angry!
The angry farmers went to their local leader Shri. Tribhuvandas Patel. Together they approached Sardar Vallabh Bhai Patel. He was a Congress leader and freedom fighter. Sardar Patel was already aware of the matter. In the year 1942, he had also pointed out the ulterior motives of Polson and the British government in a letter to Maganbhai Patel, who was a bureaucrat and well-wisher of the farmers. Sardar Patel advised the farmers to set up a cooperative (Kaira District Co-operative Milk Producers Union) and supply milk directly to the Mumbai milk division, not Polson. He asked Morarji Desai, another Congressmen and freedom fighter, to organize the milk farmers.
The cooperative was further established and led by Dr. Verghese Kurien and H.M. Dalaya. Dalaya's ingenuity of creating skimmed milk powder using buffalo's milk, for the very first time and later putting it into commercial scale with Kurien's assistance created an early modern-day dairy in the cooperative in Anand (Gujarat). It was in competition with the most existing market leaders.
Within a short time and a short time, the good fortune at the dairy cooperative expanded to the neighborhood of Anand's in Gujarat. In the end, five unions from different districts such as Mehsana, Banaskantha, Baroda, Sabarkantha, and Surat were established following the method that is sometimes called the Anand pattern.
In the year 1970 in the year 1970, White Revolution of India started. In 1973 in 1973, the Gujarat Co-operative Milk Marketing Federation Ltd. (GCMMF) is an apex marketing body for District Cooperatives (DCOs), was put in order to unite forces and increase market share while also reducing the cost of advertising and keeping out internal competition. Kaira Union, which was formerly known as the Kaira Union, which had the brand name Amul along with it from 1955 was able to transfer this name onto GCMMF.
In 1946, the milk farmers of that area went on strike. It prompted them to set up a cooperative to collect and process milk. Milk collection was decentralized because many farmers could give only 1 to 2 liters per day. On 31st October 1964, Prime Minister Lal Bahadur Shastri inaugurated the Amul Cattle Feed Factory. While returning, he was very impressed by the Kaira cooperative. He announced the development of the National Dairy Development Board (NDDB) in other parts of India.
Dr. Kurien: The Milkman of India!
Tribhuvan Kishibhai Patel became the founding chairman of the organization. He was also assisted by HM Dalaya, who invented Skimmed Milk which brought a revolution in the milk Industry. In 1949, Patel met Dr. Varghese Kurien, a dairy engineer who had come to Anand to serve the bond duration against the government scholarship he had attained. Dr. Kurien is known as the Father of the White Revolution in India. Sometimes he is fondly referred to as the Milk Man of India. Patel asked him to stay with him and help him. Dr. Kurien pioneered the development of Anand and many cooperatives in the Kheda district. He also had a big role in eliminating the exploitation of the milk farmers and helping them to get the justified rates for the milk supply.
How Amul became Amul!
Today, the name Amul needs no introduction, and here too, Dr. Kurien has a contribution. Initially, the butter from Kaira cooperative was just simple, but they had to give a name to it. So as Dr. Kurien narrates, the marketing unit thought of many names. Then they came across Anand Milk Union Limited (Amul). In Sanskrit also, 'Amulya' means 'priceless,' but his marketing specialists were doubtful as it is an Indian name and would not sell. But Dr.Kurien was sure, and he decided upon it. So Amul became Amul, and we all love it!
White Revolution and Amul!
The joint efforts of Patel, Dalaya, and Kurien led to the development of the National Dairy Development Board (NDDB) in 1965. The Prime Minister named Dr.Varghese Kurien as its founding Chairman. And this spread a wave of milk across India. Many cooperatives were set up in Gujarat itself! On January 13, 1970, Operation Flood was launched. It became the largest dairy development program in the world! Its main aim was to imitate the Anand model in all parts of India. As a result, we got about 0.1 million cooperatives and 5 million milk farmers.
Dr. Kurien developed other dairy products also, like powdered milk. He focussed on improving the health of cattle and vaccine development. In 1973, he created an individual marketing unit of Amul, Gujarat Cooperative Milk Marketing Federation, in order to promote the brand in India and Abroad. He is also the man behind the foundation of IRMA (Institute of Rural Management Anand), as he wanted future generations to benefit from the knowledge. No wonder the government showered him with several awards like Padma Shri, Padma Vibhushan, and Krushi Ratna.
Amul Business Model and Organizational Structure
Amul follows a unique course of action that involves "esteem for cash" products are offered to purchasers in exchange for the cost of premiums (as the owner) of the farmers who produce milk who supply it. Since milk is a perishable product, the rancher might be in danger of losing it in the event that it's not sold prior to the contract is completed.
The structure of the Organization
The model of cooperatives used by Amul was later referred to as the "Anand style" cooperative framework. It is a three-level system that includes town social orders and regional-level dairy associations as well as a state-level organization. Each level is financially unaffected of the other levels and consists of agents chosen from the levels below it.
It's fairly easy to comprehend. If one member does not have enough money to fund the capital needed for the company, the other members with the same goals combine their resources to form a larger organization that is able to raise significant capital. A cooperative structure is extremely beneficial as it guarantees trust in the company's reputation. Banks too prefer lending money to cooperative enterprises instead of individual owners. Presently, Amul constitutes 30 Lakh farmers across India.
A three-tier Model of Amul
Amul is an amazing organization that is simple and yet awe. It operates on a three-step method which ensures that each body performs its function efficiently. The three tiers are:
Village Dairy Cooperative Society Every manufacturer is a member of the cooperative village which is a manufacturer's community.

District Milk Unions -Village Dairy Cooperative Society members elect their representatives which collectively forms the District Milk Union.

State Milk Federation-The State Milk Federation is responsible for the distribution and sale of milk products on the market.
Also Read: How To Create A Socially Responsible Business Model
Conclusion
Today, Amul has about 15 million milk farmers supplying milk in 1,44,246 cooperatives across the nation. The learnings from Amul Case Study signify that the combined efforts of these people are the foundation of the astounding success enjoyed by Amul. We are proud of this brand! Dr.Kurien and Tribhuvan Patel will always be remembered for helping India flow with strength and energy! This case study on Amul will make you question the white revolution and how Amul capitalized on the opportunity.
You May Like