Pandemic - A World On Pause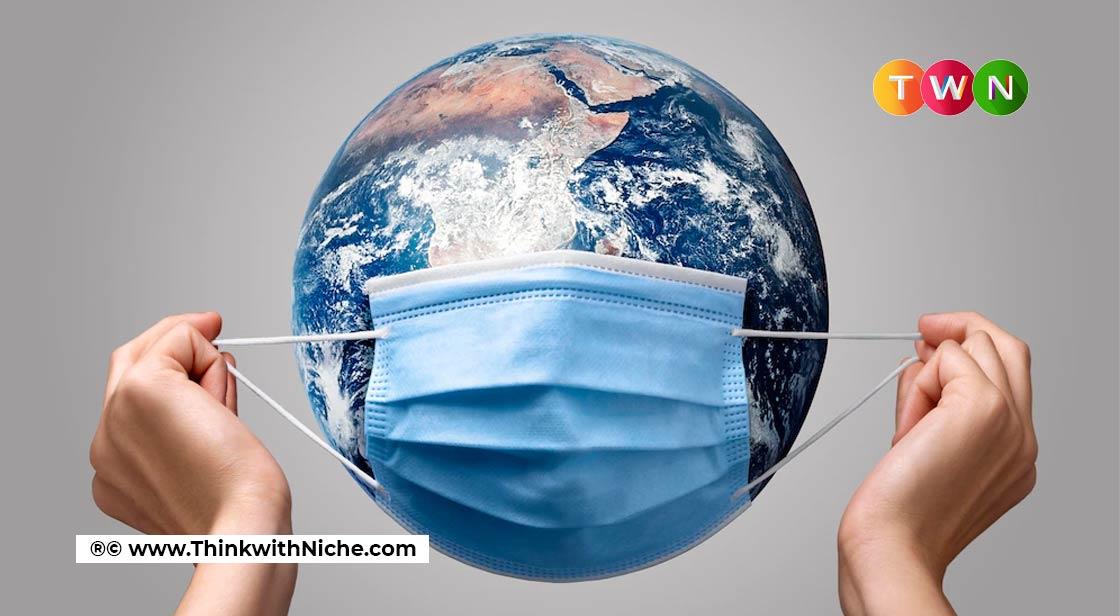 covid-19 hit us very unexpectedly. Since then we all have been sitting at home and finding ways to keep us involved in any type of activity. Here we talk about some of the tips and tricks that you could follow in your daily routine to keep you engaged. In this tough time let's make the best out of whatever we have.#ThinkWithNiche.
Continue Reading..
Global uncertainty has become a synonym to describe the current scenario. But it is in our hands how we mold the path to the new normal. The new normal needs the restructuring of the whole society. This, however, will materialize after the battle against COVID-19 is won! The five R's are the key that will help us overcome the setbacks that we are facing right now. The initial stages are - Resolve, Resilience, Return, and as we progress Repagination and Reform will follow. It is pretty clear that our era will be defined by fundamental dissension that will be a period before COVID-19 and another after Covid-19. Comprehensively these two situations will represent the basic story of our time.
But, it's not the end of the world. No matter how long the tunnel is, there is always light at the end. It may take some time to find it but one thing is for sure that you will see the light. So, don't lose hope and hold onto the things that matter the most or that bring out the joy in you. Spend some quality time with your family or loved ones. By doing so it's always going to ease down your stress and will relieve you from all the worries that you have in mind.
Communicate it through words and actions and get to know each other's problems. The one thing that we all realized in this pandemic is that Life is too short. Talk to your family and friends and listen to their thoughts. Listening to someone's thoughts can be true healing for that person.
Everyone wants to share their thoughts and wants someone who can listen to them. It's great to have a person who listens to you while are talking. Sometimes it's the best therapy you can give to someone in need. Pouring their heart out will make them feel lighter and it would make them feel special. Make them realize that their existence matters. We are often so caught up in our own lives that we forget about the people who care and love us and need the same from us.
Learn to spend time with yourself. It's the key to feel good. Leading in a crisis is never easy. Often we tend to compare our lives with others. By spending time on social media we consume a lot of content that could bother our physical and mental health in a way. We always portray an 'I don't care attitude" but deep down we all get affected. Taking time off the internet and knowing yourself and your body is a blessing in itself. Venture out new things on how you could spend time. Writing journals is something you can try. Through journaling, you can put your feelings in words. In these crucial times, we should embrace our mental health and give it importance.
Following your hobbies, giving time to do something you love. For example, singing, dancing, painting. All these are a form of stress busters.
Meditation is also another way to get your mind off of things. Why do we need to meditate? Well, there is not a single human on this planet who is not a seeker. Everyone is searching for that elusive comfort and it is a hidden secret of meditation. For example, it is like going to a grocery store, when you want to refill the gas in your car It won't work because you need to go to the gas station. Meditation helps you to achieve the mental stability to do the right thing at the right moment. An activity that you can enjoy, and that will give you clear peace of mind. It will help you do your daily activities without stress and any burden.
So, every step involves choices that are tough to make even in good times, let alone in uncertain ones. But the same instinct and actions that will see us through. This current global crisis will also make us stronger as we face long-term challenges. As we navigate an uncertain road today, our outlook to this moment will form the way we lead tomorrow.
You May Like