Manchester United and Cristiano Ronaldo – Unbreakable Bond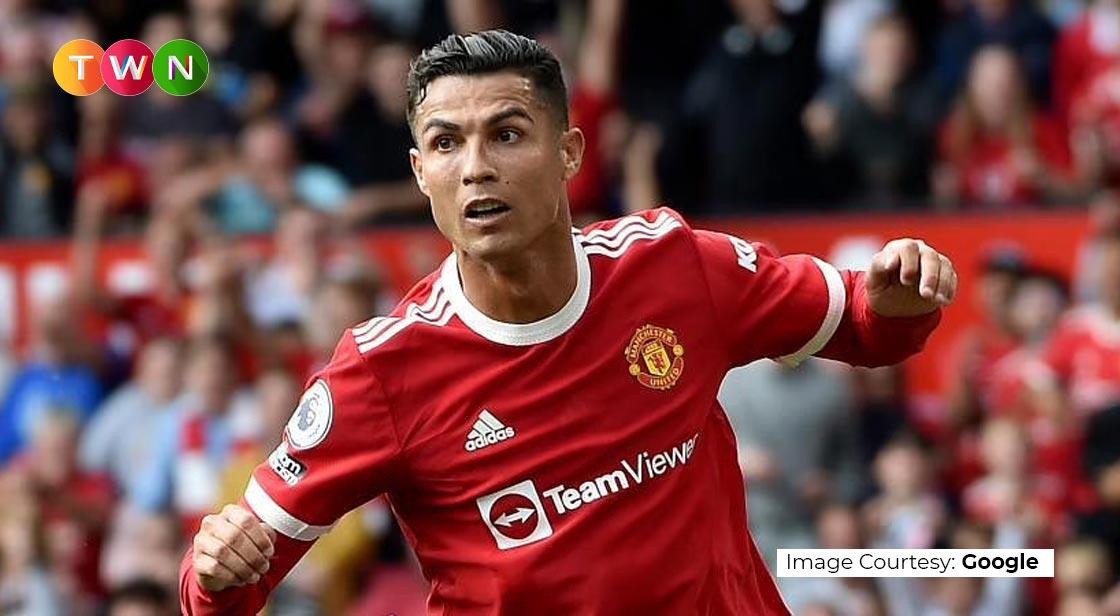 CR7 isn't just a brand. It is an emotion that is felt by every football fan and player. Cristiano Ronaldo has shown us what hard work can do and how your luck can change. From being a son of a gardener to the richest football player, he is our inspiration in every way. Manchester United was a family to him, and we will talk about this bond in this article. #ThinkWithNiche
Continue Reading..
Who doesn't know about Cristiano Ronaldo! CR7 is the most legendary number ever, and if you are remotely associated with football, you will know whose jersey number that is. Ronaldo is a legend whom a true football fan adores and worships. He rose to fame when he joined the legendary football club called Manchester United. After that, both were unstoppable and rose to new heights. Let's talk about the bond Manchester United and Cristiano Ronaldo shared.
If you are into football, then this article will make you relive the achievements of Ronaldo when he was in Manchester United. I remember, as a teenager, I tried to play like him when we were on the field. He was our role model for the entire team. It's because of him I started playing the center position (Right Winger by heart, I am). It was the early 2000s when I came to know about Ronaldo and have been hooked on his playing style since then.
Cristiano Ronaldo
Who is Ronaldo? He doesn't need any introduction, but here I am, telling you something about his life and how he made his mark on the world. Cristiano was born in Funchal, Madeira, an island in Portugal, in 1985. He wasn't born in a wealthy family but made all the fortune on his own. Cristiano Ronaldo is not his full name. Do you know what his actual name is? Cristiano Ronaldo dos Santos Aveiro, yes, that is his full name. He was the fourth-youngest child of Maria Dolores Aveiro and Jose Dinis Aveiro. Call it fate or a miracle that Ronaldo was the one to bring an end to the poverty of his family. His mother revealed that she never wanted him to come into this world. She already had many children and couldn't afford to raise one more in such poverty. His father was an alcoholic, and that was also a reason for her mother to take the decision. She wanted to abort him, but her doctor told her not to. The rest is history for the family now. He changed the face of his family. For him, his mother is above all because she brought him into this world despite so many problems.
At the age of 12, in 1997, he tried for Sporting CP in a three-day trial. He was signed by the club for 1,500 Pounds (1.5 lakh INR). It was his first step towards being the greatest of all time. Two years later, he convinced his mother to stop his education so he could pursue football full-time.
His first roadblock came in the form of a disease called 'racing heart.' Had he been weak, we wouldn't have known him today. He underwent laser surgery to make his heartbeat at a regular pace. After being discharged from the hospital within a few days, he was on the field, practicing.
When he was 16, he made his debut in Premier Liga, where he scored against Braga. Many managers had eyes on him and, that's where Sir Alex Ferguson saw him. He was determined to get Ronaldo to play for Manchester United at any cost. After seeing him play, other players in Manchester kept asking Ferguson to get Ronaldo. Soon Ferguson signed him. He paid 12.24 million pounds to Sporting CP for Ronaldo. Ferguson was more excited than anyone to have Ronaldo on board.
It was the start of the bond between Ronaldo and Manchester United, and it was a beautiful journey. Having talked about Ronaldo, now it's time to talk about Manchester United.
Manchester United football club
It is a football club in Old Trafford, Great Manchester, England. The club competes in the Premier league that is the highest football league where the best of best the English clubs compete. Manchester United was nicknamed 'The Red Devils' and was founded in 1878. A pretty old club, I must say!
Manchester United has the most trophies than any other club. It has –
20 league titles (A record!)

5 league cups

12 FA cups

21 FA community shields
Under the supervision of Alex Ferguson, Manchester won 38 trophies, and Ronaldo played under his guidance. Ronaldo was signed in by Ferguson as the costliest player on the planet. Though Ronaldo got transferred to Real Madrid, his roots with Manchester United were intact. On 31st August, he got back into Manchester United from Juventus. You can take Ronaldo to any club you want, but you can never take Manchester out of him.
His transfer list –
2003 – from Sporting CP to Manchester United
2009 – from Manchester United, he went to all-time champion, Real Madrid
2018 – from Real Madrid to Juventus
2021 – from Juventus to Manchester United, again!
With such transfer history, a player can get exhausted, but Ronaldo made himself go down in history as the greatest player the world ever saw. Manchester United has the reputation of bringing out the hidden talents in football and presenting them on a bigger stage. It is the reason it has the highest number of trophies under its name. Sir Alex Ferguson had made the club what it is today, standing with heads up in the sky. Today Sir Alex Ferguson is 80 years old, and Manchester United defeated Burnley by a 3-1 margin on 31st December 2021. Hopefully, the coming year brings more action for football fans and Manchester United with Ronaldo as their ultimate weapon.
If you liked this article, we have two more for you to explore. Click on the link below.
Virat – Rohit: Rift or Reverence?
You May Like