50 Most Popular Women In The Entire World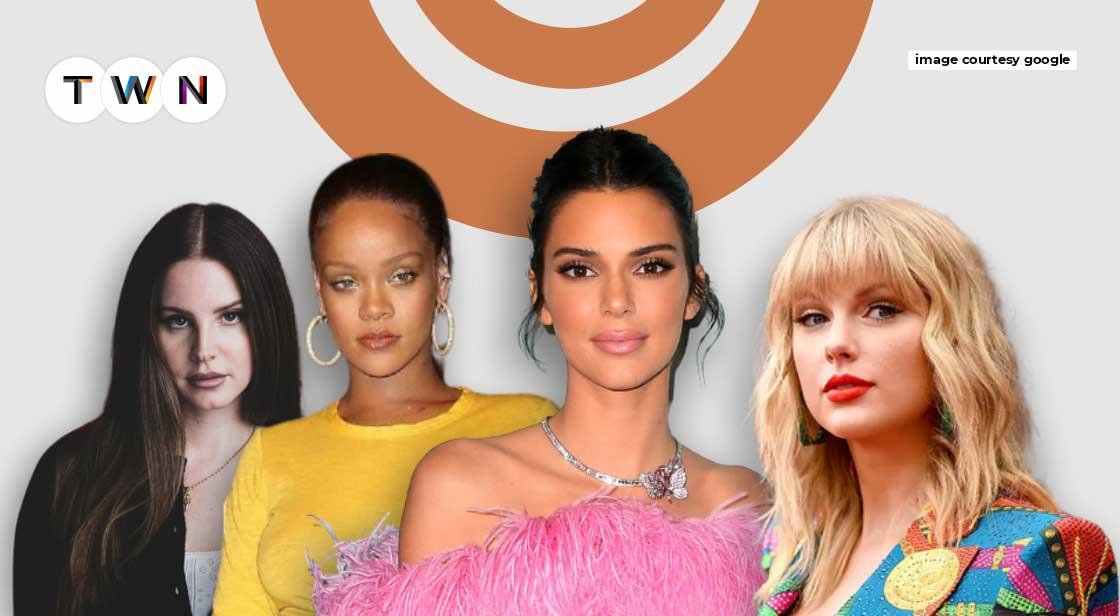 Can you name only ten of the most popular women in the world, despite the fact that women are reaching everywhere, doing well in practically every sector, and giving males a tougher time? We understand that most of you will find it challenging. So, here is the list of the 50 most popular women.
The internet and social media platforms have grown in popularity over the last decade. In response to this trend, we've compiled a list of the world's 50 most popular women on the internet, and trust me, when you will see the 7th most popular woman, you will flip. #TWN
Continue Reading..
Do you want to know who the world's most popular women are? Women, like men, are working their way to the top in every industry. We've put up a list of the 50 most popular women from around the world, along with a look into their professional lives, to help you become more aware of them. Taking a look at their life journey will undoubtedly be instructive and may help to put things into perspective.
50 most popular women's names and rankings
Her real name is Oprah Gail Winfrey, and she was born in Kosciusko, Mississippi, on January 29, 1954. She takes the top rank, and she deserves it because she was born to a teenage mother who was living in hardship.
Despite hailing from a financially impoverished household, she has grown into a strong and powerful lady who not only hosts but also produces television shows. She's also an actress, an author, and a philanthropist.
2. Cher
Cher was born in El Centro, California, on May 20, 1946. She is an American actress, singer, and television personality who is dubbed the "Goddess of Pop" by the media.
She has a sizable fan base, having worked in the entertainment sector for almost six decades. Furthermore, there was never a dull time in her work because she was continually experimenting with her appearance, which set her apart from her peers.
3. Lana Del Ray
Lana's full name is Elizabeth Woolridge Grant, and she was born in New York City on June 21, 1985. She is best renowned for her lyrics, but she is also a phenomenal performer and has produced a few albums.
After putting a lot of effort into singing and publishing some of her songs, she was recognized in 2011 when her debut single, Video Games, went viral. Her current net worth is estimated to be over $30 million.
4. Rihanna
Robyn Rihanna Fenty is her real name, which few people are aware of. She was born in Saint Michael, Barbados, on February 20, 1988. On Instagram, she has a massive fan base. Furthermore, the singer began her career in 2005 and rose to prominence with her first two studio albums, Music of the Sun and A Girl Like Me, both released in 2005. She has never looked back since then and now has a net worth of $300 million and over 92.4 million followers.
5. Kendall Jenner
Kendall Nicole Jenner was born in Los Angeles, California, on November 3, 1995. Without a Jenner on the list, it was clearly incomplete. They're well-known, and Kendall is one of them.
She is also a model with a large social media following, with over 153 million Instagram followers. She became famous after appearing on the reality show Keeping Up with the Kardashians.
She is also ranked 16th among top-earning models in Forbes magazines. Her current Net Worth is estimated to be 45 million dollars.
6. Lady Gaga
Stefani Joanne Angelina Germanotta, Gaga's true name, was born on March 28, 1986, in New York City, United States. Her skill was recognized in 2008 when she released her debut studio album, The Fame. Furthermore, while the singer had a successful profession, her personal life was a disaster, as she had been at war with her family since she was a teenager.
However, she and her mother eventually worked out their differences, and they now have a fantastic relationship. She now has an estimated net worth of $320 million.
7. Justin Bieber
We're not sure why Justin Bieber made the list of the world's 50 most popular women. In 2013, a talent manager noticed the young Canadian artist and songwriter because of his appearance. The singer quickly established himself as a teen idol, topping the charts for the first time in 47 years as the youngest solo male act.
8. Britney Spears
Britney Jean Spears was born in McComb, Mississippi, on December 2, 1981. She is a singer, dancer, and songwriter in addition to being an actress. She has worked in the entertainment industry since 1992, with the majority of her work receiving critical acclaim.
However, her breakthrough came in 2008 with the release of the album Circus. Because of her celebrity, she has always been a target for the media and has been embroiled in a number of incidents. Her net worth is currently believed to be over $60 million.
9. Selena Gomez
Selena Marie Gomez was born in Grand Prairie, Texas, on July 22, 1992. She is a well-known performer who specializes in singing, acting, and composing. She became quite popular as a result of her role in the Disney sitcom Wizards of Waverly Place, in which she played a prominent role.
The show has also received Emmy nominations. She did, however, appear on Hannah Montana as one of Miley's contemporaries prior to the show. She has worked in the music industry since she was a child and has a close friendship with Taylor Swift.
10. Adele
Adele Laurie Blue Akins was born in London, England on May 5, 1988. She is a singer and songwriter from England. Her debut album, 19, was a hit, including one of the songs, Hometown Glory, written by her when she was only 16 years old.
Her following album, though, was titled 21, and it was even more successful than her first. She was also married to Simon Konecki, although the couple recently divorced in 2019.
11. Madonna
Madonna Louise Ciccone was born in Bay City, Michigan, on August 16, 1958. She grew up in Michigan before moving to New York City to pursue her passion for dance; she is now known as the Queen of Pop.
She rose to prominence as a result of her solo album, Madonna. Following that, all of the subsequent albums garnered overwhelming praise from the public, and everyone realized there was no stopping this girl now. Her net worth is currently believed to be $850 million.
12. Beyoncé
Beyoncé Giselle Knowles Carter was born in Huston, Texas, on September 4, 1981. She is a multifaceted artist who excels at singing, acting, songwriting, and directing. Since she was a child, she has been actively engaging in dancing and singing competitions. She has collaborated with notable singers such as Jay-Z and Sean Paul over her singing career.
With over 166 million Instagram followers, she has a strong social media presence. She is also the highest-paid celebrity, with an estimated net worth of $81 million in 2019.
13. Jennifer Lopez
Jennifer Lynn Lopez was born in New York City, New York, on July 24, 1969. She has been in a number of films and has also released singing records. She is the most powerful Latin actress, and she was the first Latin actress to charge $1 million for a film.
However, few people are aware that she excelled in sports throughout her undergraduate years. The gorgeous actress and singer are currently worth over $400 million.
14. Katy Perry
Katheryn Elizabeth Hudson was born in Santa Barbara, California, on October 25, 1984. Despite the fact that she has been in the industry since 2000, her album One of the Boys propelled her to fame in 2008.
Her three succeeding albums were favorably welcomed by the public, and she became well-known all over the world. Her Instagram following is over 113 million, and her net worth is reported to be above $330 million.
15. Shakira
Shakira Isabel Mebarak Ripoll is her true name. She was born in Barranquilla, Colombia, on February 2, 1977. She is mostly a singer and composer, but she is also a phenomenal dancer. She has been dubbed the "Queen of Latin Music" by the media.
She made her first appearance at the age of thirteen. She also found success after the failures of two of her albums, which were released in 1991 and 1993, respectively. She has worked in a variety of languages, including English and Spanish.
16. Nicki Minaj
Nicki Minaj's birth name is Onika Tanya Maraj-Petty, and she was born in Saint James, Trinidad and Tobago, on December 8, 1982. Her debut album, Pink Friday, debuted at number one on the Billboard 200 in the United States in 2010.
Her second album also charted in the top five of the Billboard Hot 100 singles. She never looked back after her back-to-back victories and continued ascending the mountains, and her net worth is now estimated to be at $ 80 million.
17. Miley Cyrus
Miley Ray Cyrus was born in Franklin, Tennessee, on November 23, 1992. Few people know that her parents named her Miley after her childhood nickname Smiley because she used to smile a lot.
18. Kim Kardashian West
It's impossible to talk about popularity without mentioning the Kardashian family. Kim was born in Los Angeles, California, on October 21, 1980. She is the only person on this list with more than 200 million Instagram followers.
She also owns her own clothing line and founded KKW Fragrance and KKW Beauty. She has also acted in some fantastic films in addition to her company. Her current net worth is estimated to be around $780 million.
19. Angelina Jolie
Angelina Jolie Voight was born in Los Angeles, California, on June 4, 1975. She is well-liked by people all around the world, and her work is frequently praised by the media. In addition, she made her professional debut in 1993 with the film Cyborg 2.
She also married Brad Pitt in 2014. However, the couple eventually divorced. Her personal life is not particularly fulfilling, but she has accomplished great things professionally. Her estimated net worth is $100 million.
20. Paris Hilton
On February 17, 1981, Paris Whitney Hilton was born. Paris comes from an affluent family in New York City since she is the granddaughter of Conrad Hilton, the founder of Hilton Hotels.
She began her career as a model in New York and became well-known after the release of her album, Paris, in 2006. Her personal life, on the other hand, has always been so sensational that Forbes named her the most overexposed celebrity in 2012.
21 . Lindsay Lohan
Actress and singer Lindsay Dee Lohan is from the United States. Lohan, who was raised on Long Island after being born in New York City, joined Ford Models when she was just three years old. Her breakout role was in the Walt Disney Pictures The Parent Trap, which she made after making regular performances on the television soap opera Another World at the age of 10.
The favorite young actress of the early 2000s is known as the "Mean Girl," Lindsay Lohan. She had a drop in popularity as a result of her health and personal issues. However, she has returned to the little and large screens to rave reviews. Nevertheless, she continues to rank among the top 50 most popular women on the internet because some people like binge-watching "Mean Girls" every so often.
Michelle Obama, the former First Lady, is an experienced lawyer, social rights advocate, and well-known women role model. She started her career as a writer and speaker to spread her viewpoint around the globe, and "Becoming Michelle Obama" quickly rose to the top of the NYT Best Sellers list. One of the most well-known black women, she influences millions of people globally.
She is the country's first African-American First Lady. She has made a name for herself as an advocate for healthy families, service members and their families, higher education, and worldwide adolescent girls' education through her four primary projects.
She started Let's Move! in 2010, which combines parents, educators, doctors, and other professionals in a national effort to combat the problem of childhood obesity. The ambitious objective of Let's Move! is to end the epidemic of childhood obesity within a generation.
Joining Forces, a national campaign urging all Americans to support service members, veterans, and their families via wellness, education, and employment opportunities, was launched in 2011 by Mrs. Obama and Dr. Jill Biden.
In an effort to motivate young people in America to take control of their future by continuing their education beyond high school, whether at a professional training program, a community college, or a four-year college or university, Mrs. Obama created the Reach Higher Initiative in 2014.
Let Girls Learn, a U.S. government-wide initiative to support girls around the world in attending and remaining in school, was introduced in 2015 with the cooperation of Mrs. Obama and President Obama.
23. Katy Perry
Katy Perry is not just a singer and songwriter; she is also a television judge. In the annual Forbes lists of the highest-earning women in music, Katy has been listed since her rise to popularity in 2008.
American pop singer Katy Perry, real name Katheryn Elizabeth Hudson, was born in Santa Barbara, California, on October 25, 1984. She rose to popularity for her streak of catchy, frequently sexually suggestive hit songs as well as her fun, cartoonish sense of style.
Katy Hudson, the middle child of two traveling born-again Christian ministers, was raised in southern California. The Hudson family forbade listening to Nonreligious music, so she grew up singing gospel and church hymns. She picked up the guitar as a youngster and started a career in music with a Christian record label in Nashville, but the gospel-influenced Katy Hudson (2001) album she released did not do well in the market.
24. Kim Kardashian
Kimberly is an American media personality, socialite, model, businesswoman, producer, and actor who is frequently referred to as Kim. By establishing KKW Beauty and KKW scent in 2017, Kim has primarily concentrated on her own enterprises over the past few years. According to reports, she was the highest-paid reality television celebrity in 2015.
25. Sandra Bullock
Sandra Annette Bullock was born in Arlington, a Virginia suburb of Washington, D.C. Her mother, Helga Bullock (née Helga Mathilde Meyer), was a German opera singer. . American voice teacher John W. Bullock, her father, was of German ancestry and was born in Alabama. Star actress Sandra Bullock accumulated her wealth over the course of more than three decades by starring in blockbusters like "Gravity" and "The Proposal."
She is one of Hollywood's biggest stars, and her films have earned close to $5 billion worldwide at the box office. Bullock has exceeded expectations by landing some of her most significant parts after the age of 50 in a field that values young. According to reports, she received $20 million upfront for the 2022 movie "The Lost City," which also stars Channing Tatum.
26. Christina Aguilera
Grammy Award-winning singer-songwriter Christina Aguilera is well known for her strong vocals and successful songs. She has sold more than 75 million records globally throughout the course of her career. Aguilera is the third female artist and fourth overall to have five No. 1 singles on the Billboard Hot 100 list over the course of three decades (1990s, 2000s, and 2010s).
Six Grammy Awards have been given to her, including one Latin Grammy. She also has a star on the Hollywood Walk of Fame and the distinction of being the only performer under the age of 30 to be listed among the 100 greatest vocalists in the history of Rolling Stone Magazine.
She also won the first Music Icon Award at the People's Choice Awards in 2021. Since 2009, Aguilera has served as the global spokesperson for Yum! Brands' World Hunger Relief initiative. Through this commitment, she has helped generate more than $150 million for the World Food Program and other hunger relief organizations.
27. Jessica Alba
Jessica Marie Alba was born on April 28, 1981, in Pomona, CA, to Catherine (Jensen) and Mark David Alba, who served in the US Air Force Her mother is of Danish, Welsh, English, and French origin, while her father is of Mexican descent (with Spanish and Indigenous Mexican roots). When she was an infant her family moved to Biloxi, Mississippi. After three years, her father's job took the family back to California. They subsequently moved to Del Rio, Texas, and when Jessica was nine, they ultimately settled in Southern California. She had been passionate about becoming an actress since she was five years old, but she didn't start taking acting classes until she was twelve. An agent signed her nine months later.
28. Fergie
Fergie is an American singer, songwriter, rapper, and actress. She first found fame when she was a member of the hip-hop group Black Eyed Peas. Three number-one singles on the Billboard Hot 100 were released from her debut solo album, The Dutchess: "London Bridge," "Glamorous," and "Big Girls Don't Cry."
29. Pamela Anderson
Model, actor, and animal rights activist Pamela Anderson is best known for her work on the TV series "Home Improvement" (1991–1999), "Baywatch" (1989–2001), and "V.I.P." (1998-2002). Anderson, who was born and raised in British Columbia, sprang to prominence in her early 20s after being spotted on the jumbotron at a Canadian sporting event donning a Labatt's Beer t-shirt. Executives at Labatt's were fascinated by the young Anderson's attractiveness and hired her as a spokesmodel. Anderson's job as a beer spokesmodel didn't last long before Hugh Hefner of Playboy magazine approached her.
The Pamela Anderson Foundation helps organizations and people who are actively defending the rights of people, animals, and the environment. The Pamela Anderson Foundation promotes justice by supporting individuals who work to educate the public and protect the environment and all life on it.
30. Betty White
American actress and comedian Betty Marion White. One of the first women to work both in front of and behind the camera, White was a pioneer of early television with a career spanning over seven decades. She was also renowned for her extensive involvement in the entertainment industry.
Other Impactful women who made this list are
Kristen Stewart

Ciara

Hillary Clinton

Aniston

Demi Moore

Heidi Montag

Marilyn Monroe

Hilary Duff

Ashley Tisdale

Katie Price

Vanessa Hudgens

Amy Winehouse

Carrie Underwood

Kelly Clarkson

Sarah Jessica Parker

Lily Allen

Adriana Lima

Tina Fey

Carmen Electra

Scarlett Johansson

Eva Longoria
Conclusion
So those are some of the most powerful women in our world. You've probably noticed that most of the ladies on the list are actresses, singers, philanthropists, or models, and some are even multitalented.
However, putting a popularity ranking on them is difficult because some have a large social media following while others have a large real-life following. Nonetheless, we did our best to identify a middle ground and give you the list.
You May Like