Gap Shuts Down In India And Around The World A Goodbye To Your Favorite Apparel But Not Fast fashion Brand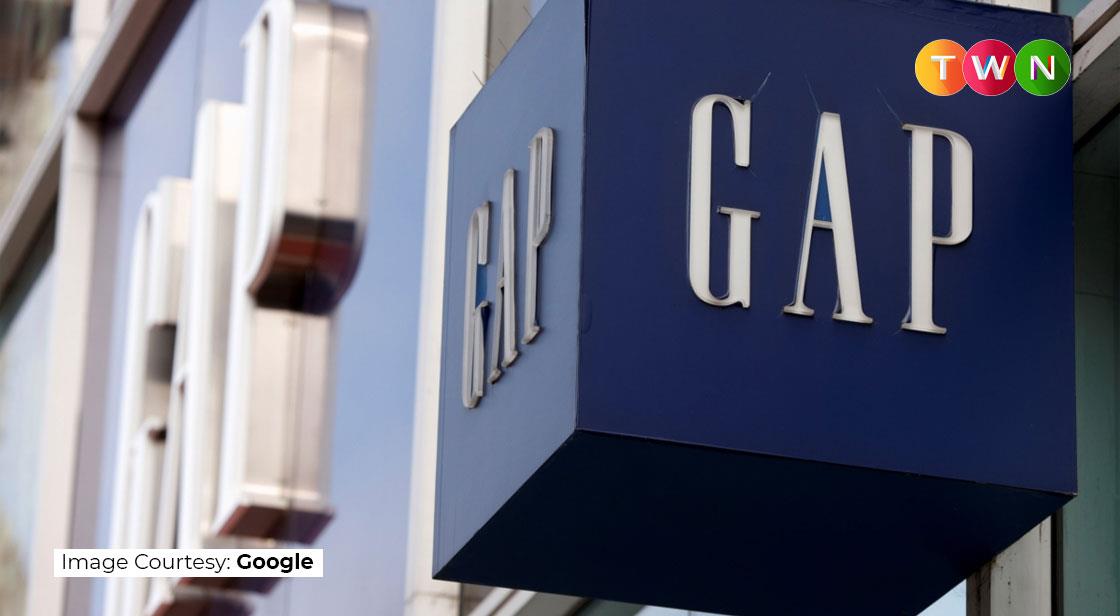 Gap shuts down all over the globe, startling news that disappoints shopaholics alike. H&M and Zara are fast-fashion brands and top the list of mainstays. Shopaholics in India must have been disappointed to learn that Gap has finally closed its doors worldwide and not only in India. But, there's a twist! Fans of the American retailer will be pleased to learn that the firm will continue to trade online, but it also plans to sell its locations in France and Italy following a strategic assessment of its European operations. Since it initially opened its doors in 1987, the business has been a mainstay for many UK clients. #TWN
Continue Reading..
Shopaholics in India must have been disappointed to learn that Gap has finally closed its doors worldwide and not only in India. But, there's a twist! Fans of the American retailer will be pleased to learn that the firm will continue to trade online, but it also plans to sell its locations in France and Italy following a strategic assessment of its European operations. Since it initially opened its doors in 1987, the business has been a mainstay for many UK clients. Many businesses' problems have been exacerbated by Covid, with many large chains shutting outlets and well-known brands like Debenhams altogether vanishing from the main gateway. Let's know what happened and how things went south.
The downfall of GAP As A Fashion Brand
Natalie Berg argues, "We have an overabundance of retail space that is no longer suitable for the purpose." According to Ms. Berg, instead of typical shopping experiences, shops must now go "beyond the goods." Ms. Berg believes that to compete with internet buying, the store must be a "hub for the fulfillment," providing an experience that customers cannot receive online. Topshop, Debenhams, Next, and John Lewis are among the retailers that have closed all or portion of their stores and lost jobs as a result of countrywide lockdowns in reaction to Covid-19 around the world. However, because of high shopping costs, foreign brands prevent from opening their flagship stores in India.
"It means it's difficult to distinguish yourself from a lot of other comparable chains. You can't identify what makes them distinct when you walk in the door," Prof Parker adds. She goes on to say that failing to stand out is accompanied by a failure to fulfill local requirements. "While they were appealing when global fashion had been popular in the 1980s, people have become more clearly distinct, and their resilience is no longer in their common standards. "What users dress in London and how you want to purchase it is distinctive according to what you dress up in Manchester, and they haven't been responsive enough to their small stores."
Rise in the Number of Competitors
Mr. Lim claims that Gap has become much blander and has lost its uniqueness. Gap dropped out, according to Diane Wehrle, insights director at customer analytics firm Springboard, because it was "no longer a novel and interesting concept." She claims that the company's apparel lines haven't changed much and that competitors like Superdry and Hollister provide very comparable items.
While providing financial support might be tempting to clients, Natalie Berg believes Gap did it too frequently. She believes that too many 50 percent-70 percent sale offers caused "promotional fatigue" among Gap buyers. "Discounting is a does not sum to nothing at all," she explains, "and they taught customers to purchase on sale, which was making a rod for their own back." According to Ms. Berg, their lack of flexibility in pricing items resulted in a "death spiral." She claims that if fashion retailers provide reductions regularly, the items would feel unappealing and have a low perceived worth. Meanwhile, India shut its door. Gap has stated that all of its shops in the United Kingdom and Ireland will close by the finish of 2021.
Gap FAQs
How Many Gap Stores are in India?
Gap currently has 13 standalone stores in the National Capital Region, Mumbai, Pune, Kolkata, Chennai, Bengaluru, and Indore, as well as 15 shop-in-shop locations in tier-II and III cities. Gap is also available on the internet through the Arvind Group's Nnnow.com and Amazon India.
Who Owns the Gap?
Donald George Fisher was an American businessman and philanthropist who lived from September 3, 1928, to September 27, 2009. He was a co-founder of Gap Inc.
What Brands does Gap Own?
Old Navy, Banana Republic, Athleta, and Intermix are all owned and operated by The Gap, Inc.
You May Like