How To Pitch Your Business Idea In 5 Steps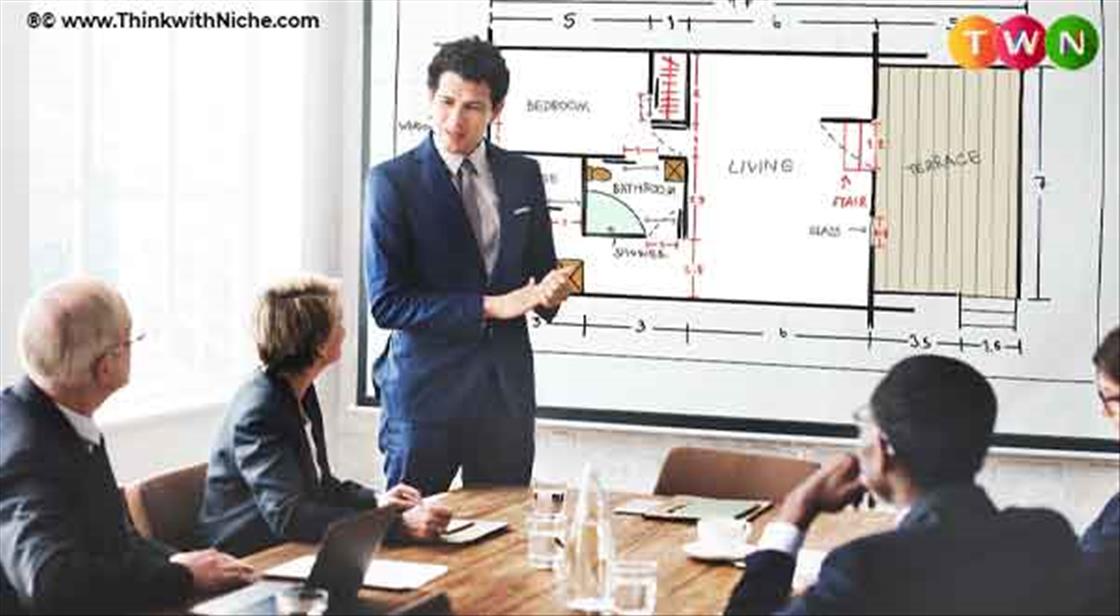 There is a good lesson in this article for start-ups and businesses on how to pitch their businesses and their ideas to key stakeholders such as investors and end-users. Pitching the business plan is easier if kept simple and straight forward. There are many other major perks to this once you have an investor on-board. #ThinkWithNiche
Continue Reading..
In today's Business Ecosystem, having a business idea isn't enough! Business leaders around the globe, have highlighted that young entrepreneurs should know how to sell, and act as a salesperson.
In this article, you will know how to pitch your business ideas in 5 simple steps to investors and key stakeholders, beforehand. What is a Startup Company?
1. Creating An Elevator Pitch know more
In business, time is of great essence. There may be times you'll get only a minute to present and sell your business idea, although it is known that one minute is not enough to spell out the whole business idea. That's why you only need a hook to catch investors' curiosity. A short crisp presentation of your business is known as the elevator pitch. To make it short and simple you just have to imagine of situation where you are stuck in an elevator with a potential investor, and you only have a minute to present the key pointers of your business and sell the idea as the most valued investment for him and future stakeholders. An elevator pitch also gives one an idea as to what is at the core of any business idea.
2. Creating A Pin Pointed and Neat Presentation
Presenting your Business Key Propositions and Deliverables is the next important step. Once you have got the investor's attention, you should have a USP and ROI Metrix of your Business in the form of a visually attractive and crisp presentation. This presentation will aid the investor in understanding your business idea and influence his response towards going ahead with the business opportunity. You have to present the brand promise of the business and be precise on the target market segment it aims to capture.
3. Demonstrate Realistic Business Forecasts
Your business has to be realistic on numbers, so it's given that when you pitch a business idea, investors will ask about the estimated sales revenue and the ROI period, gross and net profit along with business continuity and sustainability model with respect to me-too products in the marketplace. Hence you need to plan on all these parameters beforehand and present them in your pitch. Always engage a team of Subject Matter Experts for building your Business Strategy and implementation plan, and make it visible as Key Performance Business Indicators for your business. A well-prepared business plan will always bring in the confidence of your investors and influence their decisions in partnering with you as business partners.
4. Keeping the Start-Up Cost in Control
While preparing the business proposition and plan your business startup cost (CAPEX & OPEX) has to be in a phase-wise format for developmental-based financial injections as an investment in your business. Many times there are practices by business startups and owners of their own will or by their financial advisor's ill practices towards keeping the business entry barrier high; which in turn will help maximize initial investments from venture capitalists in the business proposition, leading to greater short-term gains and profits. This is a wrong practice and should be avoided. You should keep a very transparent financial plan for your business pitch and not get carried away and include unnecessary costs for short period gains. A low investment yet strong business plan will always give you an edge over expensive propositions by other startups and will provide you the much-needed leverage towards gaining the trust of more and more investors in your business pitch; and in turn, provide value for money of your services and products to end-users who are yours to-be customers. Always plan for a mid-term and long-term sustainability model for your business. Keep the entry barriers low and this will reduce the risk for investors' capital and will also make your ROI period short.
5. Deciding Your Target Market
Always plan a product or service for a target audience and never make the mistake of saying that the whole world is your target market. It's always wise to be precise than remain ambiguous. That's why you will have to think about who you'll be making a product or service for and be an expert in the same. This will not only impress and build greater trust in your investors but also help you make a niche for your business among the end-users. We may always develop value-ads in a long-term perspective which in turn may make the Target Group bigger and may even give rise to a bigger product and service portfolio.
To Sum up the Learning from the Article
This article has brought forward the big opportunity to learn how to pitch businesses in a way that attracts key stakeholders and investors. Pitching the business idea is harder than it sounds. There are countless stories about big entrepreneurs whose businesses took off simply because they knew how to pitch and sell their business idea. These simple 5 tips may just value-add the business proposition of many startups. Read more on Business and Startups and keep exploring www.thinkwithniche.com
You May Like