Simple Energy Healing Techniques Using Your Hands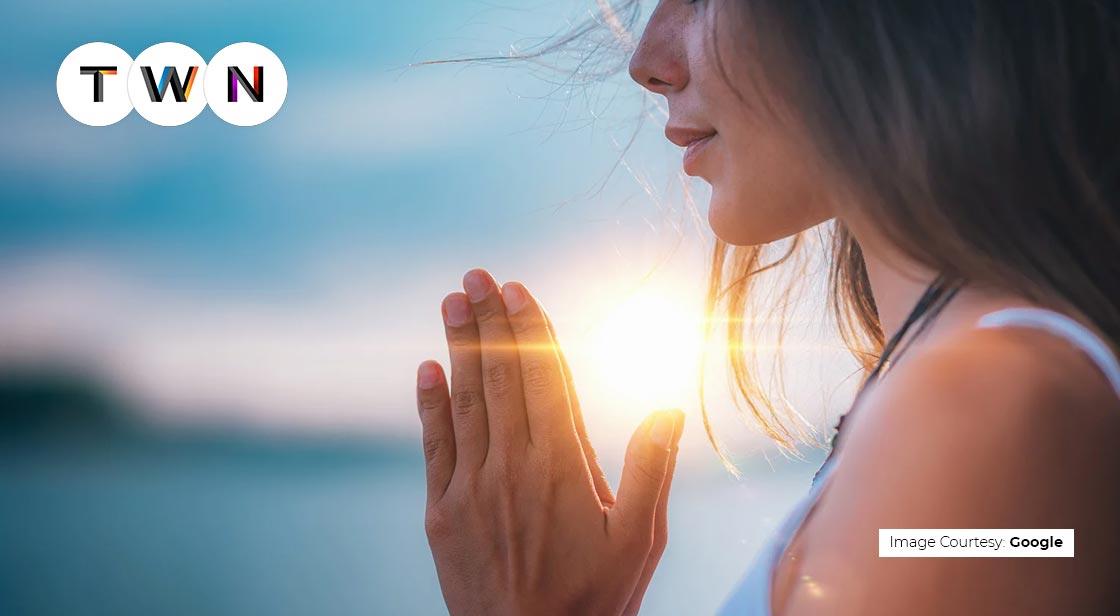 This could be the most untouched form of hand healing with the help of your hands. In case you are not so sure how to go about it, always rely on a professional healer or a practitioners for any help. These stated techniques should be not directed at home without any supervision.#ThinkWithNiche.
Continue Reading..
The Meaning Of Healing?
Healing is an important and unpopular process done by human hands-on human beings. It takes a lot of effort to coax unhealed people towards a path of healing. Everyone in their lives must boast themselves to heal their mind, body, and soul at least once. There are numerous forms where people can heal themselves, with the various kinds of techniques of energy healing, but with the help of your bare hands. Do you know that your hands hold the power to heal your whole soul?
Foundation Before Healing
The foundation to all forms of healing is the ability to have intentions to. If you want to heal, you must first intend to. You have no clue how powerful just your intentions might be. The intentions you carry inside your head contain more vigor and immense power in contrast to energy healing. Before you attempt to drive yourself to heal, first and foremost, put your heart of intention to your head and then hold it in the presence. It's the foundation that does everything.
Ways To Use Your Hands For Healing
Hands are super powerful, most of us are not even aware of the true magic our hands can possess, or breathe out to heal ourselves, the whole of us.
1.Remain Your Hands Still
Clasp your hands on your body, then remain your hands still, gently do a movement on top of the area where there is a force of disturbance on the area of your body. You need to remember the true intention, that is to relapse the innate energy of your body back to cohesion, and maintain its balance of flow.
Now you will experience, the energy moving towards the path of peace and stability again. Nevertheless, you will have instant feelings growing instinctively that it's your pace to move forward.
Practically if your pain doesn't mend over a period of time, it's important to understand that the unparalleled outcomes can be a large node of healing. And if you fail to do so, then you may rely on a higher force.
Well, you shall never have to lose hope. Always believe that there is light at the end of each tunnel. However, you can opt for professional healers and practitioners to heal you.
2. The Scanning Technique
This is the most unique healing technique. Most people are unaware and don't know the benefits of scanning techniques. You have to stand still and let your hands do the talking. Pass your hands over the blanket of energy area, a couple of inches away to a minimum of feet far from your body.
Now, open your plans directed towards your body, and move both your hands sweeping above the front within the inches of 4 to 5 cm away. Do it with focus and precision. Slow, make your hands move from the foot and then towards your head. Relax, and remain focused. Unlock being receptive towards the intense rising sensations imbibed into your hands. Now that your senses are quite heightened, you will experience sensations like buzz sounds, cold and hot, someone may be pushing and pulling you, bumps here and there, and other wild sensations would be included in the healing, scanning process. Apart from all this, you will also be attracted to the crucial parts of your body and some peculiar chakras.
3. The Sweeping Technique
The sweeping technique is one of the most extraordinary techniques used in the process of healing by human hands. The sweeping technique enables itself to return the flow of energy which is supposedly in disharmony or in distress to its movement of natural flow and the state of balance.
Before you start the sweeping technique, all you have to do is do a movement of the palms of your open hand in a sweeping action on repeat. Keep your hands 6 feet away from your body for higher results.
4. Magnetic Waves
Another form of hand healing is the magnetic waves which are intense and requires a lot of concentration to process optimistic outcomes in healing. The magnetic healing technique makes usage of our hands just like how the magnets have the ability to forcefully pull wasteful energy off the other person. For instance, things like a toxic drug, chronic illness, a deep experience loaded with trauma, or other energies that breathe negativity out of it.
Place your energized hands on the above area of the body which is evacuating such vast negative energies. As I said before, your intentions must speak for yourself. Intentions are very powerful in the process of healing. Mark your intention in order to plug away from the unnecessary stress out of your body and from that area. Make a visual picture of the negative energy flushing away from your body and the area and clung those onto your hands tightly. Once you start feeling the unnecessary force glued to your hands, stroke your hands directed towards the raw earth in order to flush out all those yielded energies.
5. The Pump Of Energy
Once you have succeeded in being a monk of your own soul. Now it's time to realize that there's enough flow of energy seeping into the particular area of your body. It's the time since your hands possess a powerful tool, it is used as a pump to flush out all the energies with the use of the pump technique in order to bring balance to the hooks and corners of your body's area. This is one of the most sought-after healing techniques, this can be directed towards wounds, headaches, injuries to numerous other areas of your body shaping pain.
Conclusion
This could be the most untouched form of hand healing with the help of your hands. In case you are not so sure how to go about it, always rely on a professional healer or practitioner for any help. These stated techniques should be not directed at home without any supervision.
You May Like