Most Expensive Louis Vuitton Bags for Professionals/Businessman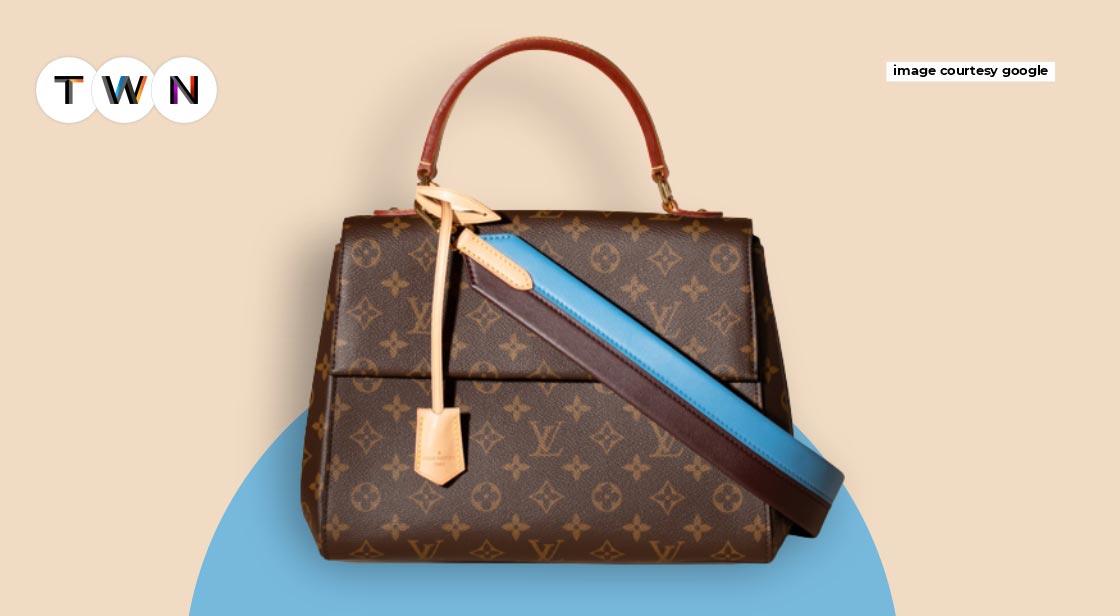 You're not simply carrying a gorgeous thing when you carry a Louis Vuitton purse; you're also carrying an investment! LVMH was founded in Paris in 1854 and has grown into a global empire with annual revenues that sore much over $10 billion. Although the ordinary Louis Vuitton purse is still considered high-end, a few bags have set new records in terms of price. But what is so special about these bags is that their selling price is so high and why are buying them, despite their high cost. Continue reading to learn about the world's most expensive Louis Vuitton bags! #TWN
Continue Reading..
Louis Vuitton handbags are quite famous, and the global brand continues to rake in over $10 billion a year as one of the most luxurious companies in the world with the most iconic monogram patterns. Louis Vuitton bags are one of Louis Vuitton's most expensive items. While most of their handbags are in the thousands of dollars, select rare and limited edition designs can cost tens of thousands of dollars. We're dissecting the most expensive Louis Vuitton bags and investigating why they're so pricey.
What Are The 7 Most Expensive Louis Vuitton Bags?
Well, most of the Louis Vuitton Bags are already expensive, but some of their bags are so expensive that you can purchase a house just by selling one or two of them, So let's take a look at which are the Louis Vuitton's most expensive bags.
1. Airplane Travel Bag
The Airplane Travel bag, which debuted in the Fall/Winter 2021 Collection, is at the top of the list of the most expensive Louis Vuitton bags. This bag, designed by Virgil Abloh, transforms Louis Vuitton's traditional monogram into a true airplane shape. Many people turned to social media to complain about how pricey this bag is compared to owning an actual plane.
This bag hasn't been released yet, but we're excited to see whether someone famous will be sporting it soon!
2. Tribute Patchwork Bag: $45,500
Marc Jacobs created the Tribute Patchwork bag. Back in 2007, this was the first of the bags on this list to hit the market.
Marc Jacobs was the Creative Director at the moment, and he was revitalizing the brand. He was inspired to create this bag by combining fifteen legendary Louis Vuitton bags into one...literally. To make this handbag, fifteen bags were ripped apart and put back together in a true patchwork fashion, resulting in a unique mix of handles, buckles, and zippers.
Critics branded it one of the most "ugly bags," but celebrities like
Rihanna and Beyoncé flocked to get their hands on one. With only 24 pieces ever created, this bag is now worth more than it was 14 years ago.
3. Crocodile Lady Bag PM: $54,500
While this bag appears to be more of an ordinary bag, it costs more than a car!
It's the substance that makes it so expensive. When it first launched in 2014, this purse was the most costly of its kind, with gorgeous crocodile leather all around. Despite the bag's modest branding, it was extremely popular. With so few on the market, this would be a rare find in the used market!
4. Crocodile Skin City Steamer: $55,500
While this bag appears to be more of an ordinary bag, it costs more than a car!
When this beauty was released in lovely nude-colored crocodile leather, it gave a huge improvement to a basic bag style. It was only available to a select few celebs and fashion insiders. Fortunately, this style of bag is still in production, so you can acquire one in a variety of colors and prints for about $5,000, which now seems like a bargain when compared to $55,500!
5. Louis Vuitton Coquille d'Oeuf Minaudiere: $101,000
Don't be deceived by the bag's diminutive size; its price tag is substantial and well into the six-figure range.
It took over 600 hours to make and is made up of over 12,000 eggshell pieces that were masterfully assembled to form this one-of-a-kind purse. While not an exclusive material, the hours spent creating this beauty make it a rare find, especially as it approaches its ten-year anniversary next year.
6. Kusama Pumpkin Minaudiere Jewel Bag: $133,430
A purse like the Kusama Pumpkin Minaudiere Jewel bag is born when art and fashion merge. Yayoi Kusama's distinctive polka dots make this tote more than just a bag, thanks to an exclusive collaboration. This bag is unlike any other Louis Vuitton bag you've seen before, as it's inspired by the exquisite evening bags of the 1930s.
Only five were manufactured, making it the ultimate collector's item made of pure gold, black resin, and some of the world's most valuable metals. Many critics have dubbed it Louis Vuitton's "holy grail," and we can see why!
7. Urban Satchel: $150,000
The Urban Satchel, like the Tribute Patchwork bag, is divisive because it combines several items. The bag is constructed of high-quality Italian leather with recycled water bottles, cigarettes, and chewing gum wrappers, creating an unusual textile blend.
When it was first released in 2008, the inspiration was to pay homage to sustainability and the urban lifestyle. It was believed that Anna Wintour and Victoria Beckham wanted to buy it, and Ashley Olsen negotiated a multi-million dollar deal to model the purse for VOGUE commercials. With a price tag of $150,000, this bag is the most expensive Louis Vuitton bag ever sold.
Conclusion
If these bags are so expensive, why are people even purchasing them? There are basically two reasons:
These bags are a status symbol. People who own these bags are automatically assumed that they belong to the upper class of society.

Secondly, these bags are a good investment, and you may consider them to be a liability, but they are an asset instead.
Divyanshu, are you out of your mind? How can these bags be an investment? My friend, these bags are mostly bought in an exclusive sale and are of premium quality. Hence after some time, when these bags become a rare collectible, people sell them for double or sometimes even triple the original price.
So, do you still think that these bags are a waste of money?
Related Blogs



You May Like
Lifestyle and Entertainment

Lifestyle and Entertainment

Lifestyle and Entertainment

Lifestyle and Entertainment