Best Domain Name Providers for 2022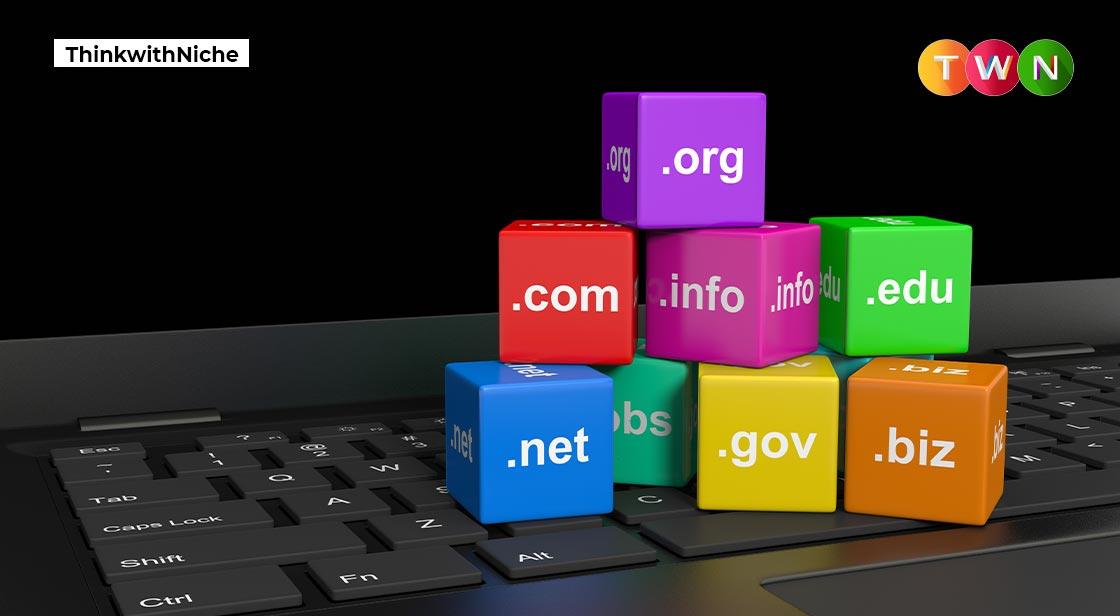 It's a little more involved than merely hunting for the cheapest domain provider for your website. While money is important, several low-cost domain registrars do not incorporate privacy safety in their base fees. To safeguard yourself, you have to weigh in on this service while selecting a domain registrar. When choosing a service, make sure to consider your specific circumstances. We examined the leading domain registrars in the market to help you choose the right one for your company. #TWN
Continue Reading..
A domain name provider is a corporation that sells and registers domain names on your behalf. Internet Corporation for Assigned Names and Numbers (ICANN) is a non-profit body in charge of domain name management, has accredited all domain name registrars. Everyone can utilize the internet, thanks to domain names. If you don't have a domain name, you'll have to visit sites by typing long strings of digits termed IP addresses. This issue is fixed by domain names, which allow websites to pick addresses that are easy to remember, such as wpbeginner.com or google.com.
We have researched and curated a list in which you can find the best domain providers for your website. Let's start without any further ado.
Domain.com
We had to go with Domain.com because they have the title for the best for a firm that sells domain names. But that's not all they have going for them. They were established in 1998 and are a well-known company in the market. They've amassed an incredible network of over 1.7 million web pages and domains hosted underneath their roof throughout the years. Their domain searching module is extremely user-friendly, making domain selection a pleasure. Not only does Domain.com sell domain names, but it also provides email hosting, SSL certificates, web hosting, and even online marketing services.
Domain.com is among the most economical domain registrars, with.com names starting at $9.99 and.net domains starting at $12.99. Some names are offered for as cheap as $2.99 annually, allowing you to pick the perfect domain and pricing for your needs. Domain.com provides free SSL certificates for websites. Domain.com utilizes Lets Encrypt Free SSL to offer such certificates, which are an important security asset for any modern website. You can only host one domain with the Basic WebHost package. You can host an unlimited number of domains if you upgrade to the Ultra hosting packages. All plans allow you to host an infinite number of subdomains, so you may pick the one that best suits your needs.
Godaddy.com
GoDaddy is one of the most well-known and well-established domain registration companies. For over 18 million consumers, they administer over 77 million domain names. They provide a large number of high-profile domain name extensions from which to pick. Their pricing is extremely reasonable, and you may even qualify for a substantial discount on the opening year of domain registration. GoDaddy's domain management interface is simple to use and enables you to relocate your domain name, update contact information, handle bulk domain renewals, and configure a variety of other domain settings. GoDaddy also includes a range of other web services comprising hosting, email marketing, website builder, and more.
Also Read: Three Simple Techniques for Future-Proofing Your Organization
It is, however, somewhat pricey, costing $12.99 per month for the first year and $16.99 per month after that. For $7.95 a month on an annual basis ($5.95 over three years), HostGator's Business plan offers limitless everything and includes a dedicated IP for $16.95. GoDaddy earns points for its adaptability. For example, are you not interested in regular Linux hosting? It's free to switch to Windows, which is a nice touch. Alternatively, competent VPS hosting options from $19.99 monthly over two years, $29.99 on renewal, offer superior performance, cPanel control, as well as a free SSL certificate. From $6.99 per month, you can get basic WordPress hosting.
Namecheap.com
Namecheap is the host of around 9 million domains, which places them at approximately 2.5 percent market share. Namecheap, as its name suggests, sells inexpensive (domain) names, but that's not all. They will also assist you in transferring any domains you may have acquired with a different registrar. WordPress hosting, email hosting, integration with third-party apps, Web hosting and website builders (such as Weebly), security services, and more are all available through Namecheap. It's worth mentioning that Namecheap's interface makes managing domains a breeze. Namecheap, as the name implies, sells low-cost (domain) names, but that's not all. It also offers ridiculously low-cost shared hosting, starting at $1.58 a month (if you sign up for a year), as well as hosted WordPress, VPS, reseller, and dedicated server options. Most plans allow you to choose your server location, however, some are cheaper than others. For example, the "Stellar" initial entry shared hosting plan would cost $1.58 per month if you choose a data center in the United States. The price rises to $2.44 if you choose the United Kingdom or the European data center, and the same is true for any plan that allows you to select a data center location. Try Namecheap Today!
You Can't Put a Price on Privacy!

Namecheap offers Free Domain Privacy!
Google Domains
Google Domains is a domain name registration service only. They give you the ability to claim, register, transfer, and administer domain names, as well as have your domain resolved through their DNS servers. In the traditional sense, Google does not provide ancillary services like web hosting. Google Sites have a simple website builder. However, it is too restrictive for most people. Google Workplace also provides email and business services. To get started with Google Suite, you'll need a custom domain name. I'll go into more detail about this topic later on, but it's critical to grasp Google's goal with Google Domains. They seek to make "going online" easier and less intimidating for less tech-savvy enterprises, which entails securing them a domain name. Furthermore, it entails making the domain registration procedure as straightforward and transparent as possible. Google Domains isn't always the cheapest option (more on that later), but its pricing is the most transparent. For several popular domain extensions, it's also less expensive than the competition. You'll know exactly how much a domain will cost you now and in the future if you use Google Domains. That is, the cost of registering a domain name is much like the cost of renewing it. Other domain registrars entice you with large first-year discounts, only to increase the cost when you renew. GoDaddy, for example, costs $11.99 in the first year of a.com name, but $17.99 whenever you renew it. On the contrary, Google Domains is always a flat $12.
Dynadot.com
Dynadot is a California-based ICANN-accredited domain provider and web host. Their primary goal, according to their website, is design and engineering excellence. They were started in 2002 by a computer programmer. They're one of a slew of smaller domain registrars with a loyal following, as opposed to the large names like GoDaddy. Dynadot manages around 3.1 million domain names, as per the Domain Name Stat. Customers can register domain names and develop websites simply and affordably, according to Dynadot's main pitch. Nothing is more aggravating than having to look for pricing information at a domain registrar or economic domain registrar. Always check the domain registrar beforehand. Dynadot's pricing is completely open and transparent. You can check what .com domains and other prominent top-level domains (TLDs) are offering as soon as you land on their homepage. For first-time purchases made and renewals, Dynadot tends to be on the lower end of the price spectrum. For a first-time purchase of a .com domain, they're not as inexpensive as Namecheap or GoDaddy (who provide first-time buy promo codes), but their renewal rates are lower, and their transmission rates are comparable to the rest.
Conclusion
To be visible on the net, you need a domain name to distinguish yourself from the rivals, and that is where the domain name portals come in. Be sure to research every aspect before you make a name for your business. Find a good web host of the domain and let your business grow.
You May Like