Old Is Gold - Dig in The World of Antiques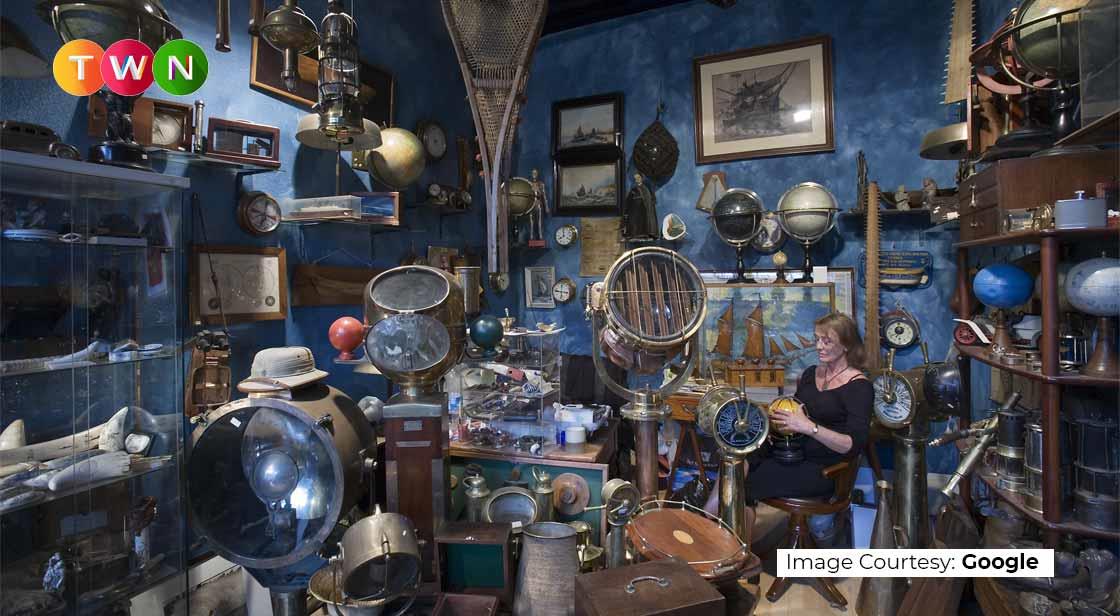 The world we know today has its root deep in our history. Some people love to unearth the hidden gems of the lost world and present them to the world. The antiques hold a lot more value than just being old and torn out. The business of selling antiques is very booming. It takes patience and time, but the returns you get can be huge. Starting an antique business can be challenging and depends on what you want to sell. We are here to help you choose a genre in the antique business so that you can help collectors fulfill their dreams and make a good living in return. #ThinkWtihNiche
Continue Reading..
People love to dig up old things. Yes! It's true. Some dig up the earth, some dig up the conversations. You can feel the presence of the ancient world all around you. Some people are obsessed with old things that are rarely present in the world. Possession of such items will not bring you any fortune, but their auctions will because people obsessed with such items will pay you a handsome amount. If collecting antiques is your thing or you want to make a fortune from selling some, then this blog article is for you. Let's talk you into some amazing antique business you can pursue and make a living out of it.
It is an obvious question. If you don't know what you are buying or selling, then how will you use it to your benefit? So, what is an antique item? If I tell you, according to US law, anything older than 100 years can be an antique. It is because whatever is 100 years old can be imported into the country duty-free. Not everything older than 100 years is an antique. Some can be collectibles too. Let's differentiate between antique, collectibles, and vintage items. They have a thin line that separates them from each other. Antiques are bound to be at least 100-year-old items. On the other hand, vintage or collectible are the terms that are used to categorize the items that were not mass-produced but have a close resemblance with their antique counterparts.
Why Get into The Antique Business?
I sure am not into bell-bottoms from the 80s or 90s or driving an impala, but some people are obsessed with old goodies. From a 100-year-old cricket ball to vintage furniture, these people love to acquire these precious items. They love the antiques, and I'll tell you why:
Some people love to be around antique items. They surround themselves with antiques because they bring them a sense of uniqueness. People feel they are unique ones to hold possession of such antique items. Antiques are not easy to find. You cannot get a thing made in 1950 in 2022, and even if you do, it won't be easy to find the parts associated with it.
Far superior quality than the items of today
It is a true statement when we talk about antiques. The materials used in them were of better quality as compared to the items of today. The reason can be that cost-cutting was not an option back then. Everything was either non-existent or of superior quality. There was nothing in between. It is the reason that thing still exists even after 50-60 years. Else, it would have never seen the light in the 2000s.
Cheaper in cost, expensive in looks
Antiques are a good deal. They look expensive but are cheaper than you think. People sell them at a lower cost without knowing their actual worth. It can be used to buy antiques and decorate your humble home.
Now that we've gone through the definition stage and reasons to buy antiques, why not get you ready for the antiques business. Let's explore the various ventures it takes to starting an antique business and start becoming the next Indiana Jones!
Types of Antique Businesses for you
Furniture Refurbishing
If you have any love for carpentry and the skills to make artistic furniture, then this business is right for you. You can purchase many antique furniture and, with your skills, refurbish them and sell them at a price that makes you work more day by day.
Antique Furniture Sales
Today shops and stores try selling top-notch furniture with a modern touch. Among this monotonous line, be a bit different and sell antique furniture. People love to buy chairs and tables that have a bit of history attached to them. People who cannot afford expensive furniture can buy from you at a reasonable price. It's a win-win situation.
Antique Radios
Remember those times when people used to carry radios with them to listen to match commentary with a bunch of their friends and cheer? What a time it was! Today those radios are nowhere to be seen, thanks to technology. You can sell them to people who want to decorate their homes with an antique radio on a shelf giving a vintage vibe to the room.
Antique Clocks
Those chunky heavy clocks were mesmerizing to look at in old times. Even today, people will pay a hefty sum of money to see and own such beauty. Rumors were spread that these clocks used to have gold in them. I'm not sure if it was true or not. You can refurbish the clocks and sell them at a good price. Collectors love to purchase them for decorative purposes.
Selling Vintage Clothes
As I said, I'm not a fan of bell bottoms, but many people love to own such vintage clothes for costume parties and other events. You can sell these vintage clothes to people in movie production or making music videos. Also, with the return of old fashion, you might just sell a lot more than you think.
Old Wines and Vintage Bottle Sales
You must have seen old Coca-Cola bottles from the early 1900s. They look beautiful and are now rarest to be seen. Bottle collectors crave to see such bottles in their collection. Just like this, some people love collecting old wines. They don't drink them but love collecting them to add value to their collection. One thing you should consider before getting into this business. You must have cash on you to procure the bottles because these bottles are pretty expensive and hard to find.
Jewelry and Jewelry Box Sales
Antique jewelry can make any woman run on cloud nine. These pieces of jewelry hold historical backstories with them. Some of these might belong to some royal family in history. We all know how much women love jewelry. Selling boxes and old jewelry can be a good business idea in this century.
Top Vintage Markets Around the World to Explore
You know now what types of antique businesses are there for you. Let's roam around the world for a while in search of some top vintage markets that will inspire your antique business.
Birkelunden Flea Market, Oslo, Norway
This market is held in a park every Sunday at noon. Here, one can buy find one-of-a-kind items that you won't find anywhere else that easily. You can find clothes, furniture, and jewelry from the 1950s.
Fall Flea & Fair, Wellman, Iowa
This flea market is held twice at the BARN and is amazing to experience. If you love rustic and vintage items, then this flea market is a must-see for you!
El Rastro, Madrid, Spain
The trail is the largest market in Spain that has about 3,500 stalls where you can satisfy your curiosity about vintage items. From vintage items to collectibles, you can find everything here.
Feira da Ladra, Lisbon, Portugal
It is one of the most famous markets in Lisbon. As a traveler, you will find a little bit of everything that you can take back as a souvenir. You can visit the market on Tuesdays and Saturdays and enjoy Portugal's ethnicity.
Wrapping Up!
The antique business isn't the old world's business anymore. It is one of the most profitable businesses depending upon what item you choose to sell. In the American television show 'The Pawn Stars,' they used to buy antiques and sell them at a higher rate than the market, making a decent amount of profit. You can be the one to start the business of selling antiques and make people relive the history it is associated with.
Related Blogs



You May Like