Set Up Your Antique Business With This Start-Up Guide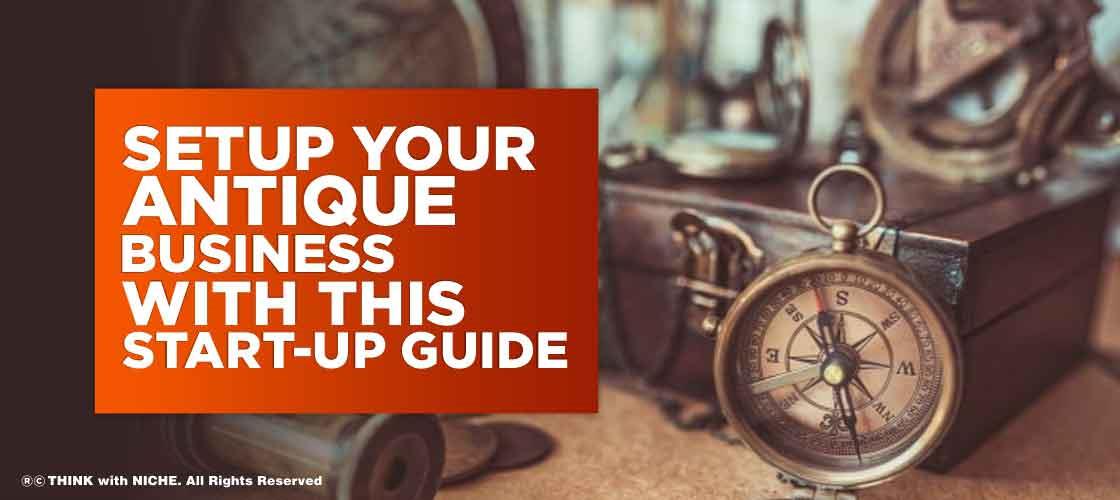 Selling antiques is a good business if you want to try it. All you need to have is knowledge about the items you are selling and the eye to lock in a customer from whom you can earn. Antiques are an amazing piece of art and history that show us how diverse our culture is. It shows us from where our roots are attached, and we must make the coming generation learn about it. #ThinkWithNiche
Continue Reading..
You must be thinking that the antique business is very hard to set up. Let me tell you something, without any knowledge about the market and business, even a small food joint is very hard to handle. But you, my fellow readers, you don't have to worry about it at all. We have created some amazing articles related to the antique business. Being a soul in the technical world, one should remember their roots from the ancient world. You use smartphones because of basic inventions back in the old world. Bringing those old pieces of history into today's world is what we call the antique business. In this article, you will get step-by-step guidance about how to set up your own antique business.
You can procure many antique items that have good market value. Before that, you need to be sure about the genre you want to start your business in. Confused about the genres in the antique business? Click Here to learn about the different antique items you can sell and specialize in a particular one.
Let's learn about how to set up your own antique business, and let's dig some gold out of it.
Start-up guide to building your own antique business
Without any further ado, we will talk straight away about the steps:
• Business Planning/ Antique Store Planning
Before you start the business, you must be clear about your plan. Without a plan, there is no success and no story. Before being a business owner, be an entrepreneur. This attitude will help you in outlining the plan and marking the specifics.
• Startup costs and ongoing costs
You need to consider the starting cost of your business. You will be purchasing or collecting many antique items for your store, which will cost you a fortune. So, before you get into it, be sure you have funds at your disposal when you need to procure items. This opening cost can be less if you have an online store. It will save you space and money on office construction. For a startup, your cost should be less. Talking about ongoing costs, this cost is relevant after your business has started. You will be buying and selling items, so your overall credit must have a good line. Be sure you have reliable transportation and an online store that can ease you on the ongoing costs.
• Identify your market
Do you know who is your most valued customer? It is that one individual who appreciates your keen eye for unique items and of superior quality. Such a person will always come back to you whenever he wants to buy an antique item. Grab hold of such individuals and grow your market around them.
• Charging your customers
How much you ask for an item depends on the item itself. The market will be there to help you price an item and sell it to a customer.
• Making your business profitable
You must always be ready to sell those items that are lying on the shelf for too long. It will give you an upper hand in procuring more and more items and selling them at a faster pace.
• Naming your business
What you name your business will affect how your customers see it. Be sure you have a name that can be easily connected to the things you sell. Get your catchy business name registered so that you don't have to worry about copyright and other legal issues in the future.
• Legal entity formation
Be sure that you establish your business as a legal entity. LLC (Limited liability Company) or a corporation. It will protect you when your antique store is raided and sued. You won't be held personally liable if your business is LLC
Conclusion
These small steps can help you in setting a business that deals with the old-world pieces of evidence that fascinate everyone. People will love a space pen, but they will adore a feather pen that was used ages back. It is because history attracts us more than anything else, and you will deliver the historical pieces to the world through your antique business.
You May Like