Little Fires Everywhere – A Show You Must Binge Watch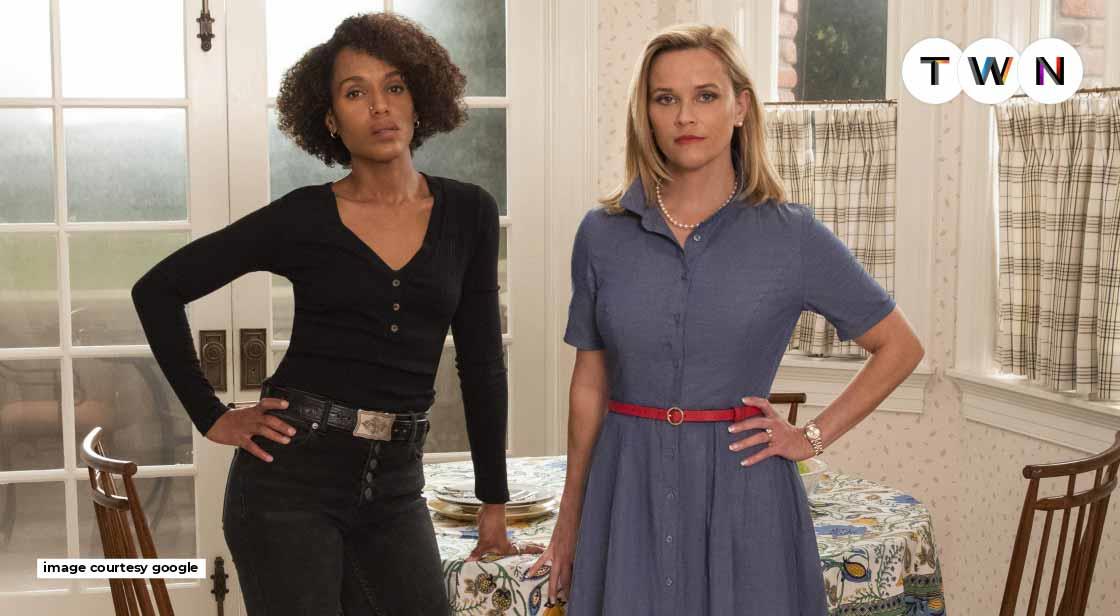 The destinies of the picture-perfect Richardson family and an ambiguous mother and daughter who upend their lives are intertwined. The story delves into a load of mysteries, the nature of art and individuality, the fierce pull of motherhood – and the peril of having faith that following the rules will save you. In this blog, we are going to talk about a mini-series. Little Fires Everywhere is one series that you must watch. #TWN
Continue Reading..
Motherhood is something we all have heard about. It is a feeling that only a woman can put on and make her children feel the love of the world. To show what motherhood can do, we have a series that will make you feel ticklish and make you watch more of it. Little Fires Everywhere is that one miniseries that we are going to talk about it. Will there be season 2 of Little Fires Everywhere? Or how many episodes were there in the past season? We will be answering every question that might arise in your mind. Before you go to binge-watch the series, read this article to know about it beforehand.
The destinies of the picture-perfect Richardson family and an ambiguous mother and daughter who upend their lives are intertwined. The story delves into a load of mysteries, the nature of art and individuality, the fierce pull of motherhood – and the peril of having faith that following the rules will save you.
This is just the premise of the whole story you will witness in 8 episodes.
Let's talk about the cast now, shall we?
Main Leads
Reese Witherspoon portrays the role of Elena Richardson, who is a landlady, a journalist, and a mother of four beautiful teenagers.
Kerry Washington portrays the role of Mia Warren, who is an artist (a talented one) and works as a waitress part-time.
Joshua Jackson portrays the role of Bill Richardson, who is a lawyer and the husband of Elena.
Rosemarie Dwight portrays the role of Linda McCullough, who is Elena's childhood friend.
Jade Pettyjohn portrays the role of Lexie Richardson. She is the elder daughter of Elena. An academically sound student.
Lexi Underwood portrays the role of Pearl Warren. She is the daughter of Mia Warren. She is a gifted student and a budding poet.
Megan Stott portrays the role of Izzy Richardson, the younger daughter of Elena, who is also an artist and the family's black sheep.
Gavin Lewis portrays the role of Moody Richardson, who is the younger son of Elena.
Jordan Elsass portrays the role of Trip Richardson, who is the older son of Elena and Bill.
These are the major characters around who the story of this series is told. These are some of the best actors that will make you watch the entire series in one sitting.
Being a binge-watcher myself, I know for a fact that it won't matter if the show is a long or a short portrayal of the characters. It will make sure that you turn off the television screen with a mysterious look on your face.
Before you ask how many episodes are there in Little Fires Everywhere, I want to tell you that there are 8 episodes. Here is will briefly explain the first two episodes so that you can get comfortable with the entire series. Little Fires Everywhere has a rating of 7.7 on IMDb.
Let me give you a brief explanation of the first episode.
In 1997, the Richardsons' house is burning down, and a firefighter notifies journalist Elena that it was deliberately set on fire while she was inside. Elena had reported a parked car in the driveway to the police four months earlier. Later, she got a call from the car's owner regarding a rental offer. Mia Warren is a single mother who lives in her vehicle with her baby girl Pearl. Elena rents the house to Mia on the spot, perceiving her as down on her luck, only later calling the citations listed on her mortgage application. The Warrens move into the neighborhood, and Pearl befriends Elena's son, Moody. Elena lives a structured life and has disagreements with her daughter Izzy about playing a musical instrument and trimming her hair. In the meantime, Pearl is unhappy with her mother's constant movement between cities. Elena offers Mia a job as a property manager after noticing her working as a waitress. Mia, offended, declines the offer. When she sees how many hours Pearl spends at Elena's house, she changes her mind and begins to comfort Izzy. Mia awakens one night from a recurring nightmare about a man looking at her in the metro.
Episode 2 starts in 1983. Young Mia is having an affair with a man in a car, and her daughter Pearl sleeps in the car. Both mothers prepare their children for the first day of school in September 1997. Mia begins working as a housekeeper. Bill instructs his wife Elena to face Mia about her phony references, but Elena finds it difficult to initiate the conversation. Pearl's lessons are discussed with the guidance counselor at Shaker High School. He believes she requires assistance and is skeptical that she has taken Geometry and wishes to switch to Algebra. Pearl decides to write to safeguard her case and requests feedback from Elena. Lexie transforms Pearl's letter into an article for her Yale application. Elena goes to the guidance counselor to help Pearl with her problem, but she notices Izzy getting into new trouble all the time.
Conclusion
This was merely a brief introduction to the series. If this little introduction has piqued your interest, go watch this amazing series before the release of a new season. Yes, Little Fires Everywhere has only one season. Be sure to watch it as soon as you end up reading this article.
You May Like