Tips To Grow Your Entertainment Business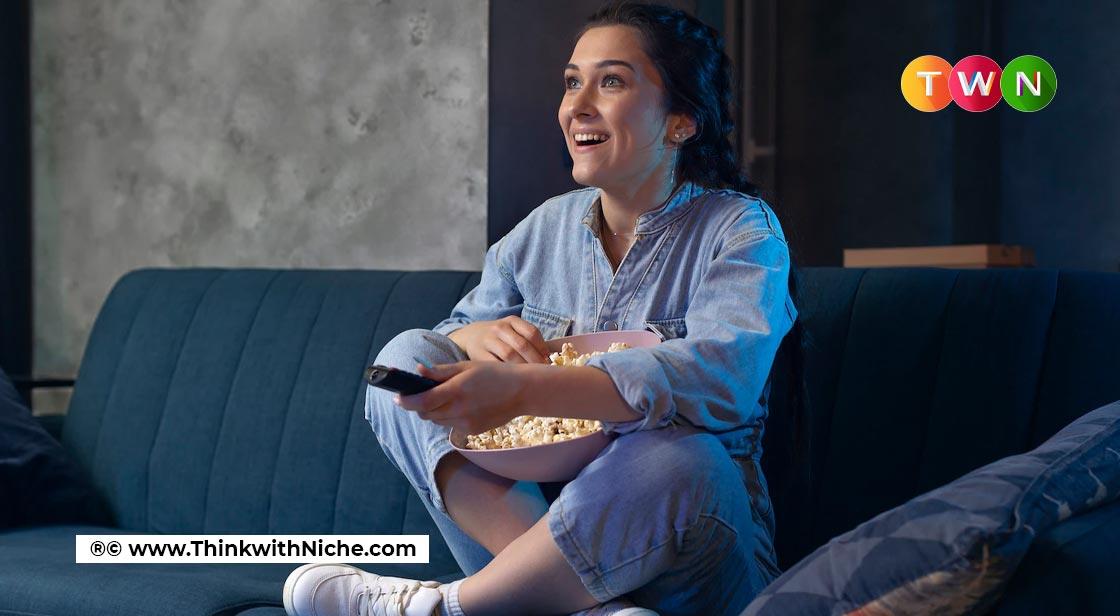 If you are already knee-deep in the entertainment business and want to expand your business, we have a short guide to help you out. Here we have listed out some tips to help you in expanding your entertainment business.#ThinkWithNiche,
Continue Reading..
You have successfully set up your business in the media and entertainment industry. Things are going well and your company is giving good returns. Now there are two things you must keep in mind. If your business is built around a new idea, it'll soon attract more entrepreneurs and the competition will rise sky-high. Or if your business has taken an existing idea and put a new spin on it, the chances are that the existing companies in the space would soon be catching up to you. It doesn't matter which road you have taken, you will be faced with heavy competition nevertheless.
If you have knowledge of the field you are entering, you probably already know this. So you will start looking for ways to expand and grow your business that will keep you ahead of your competitors. The media and entertainment industry is a highly competitive industry with cut-throat competition and if you don't brace yourself, you'd soon be left behind. Listed below are some of the trade secrets you'll have to learn and adapt, to remain at the top of the market. They'll help your business to always stay on top of the curve.
Improvise And Adapt Accordingly
This is a practice that you'll see every successful entrepreneur adapting. The market is a hugely volatile space that keeps on changing gears quite regularly, thus affecting the existing market trends. This holds true for the entertainment industry too as it's an industry that hugely depends on the needs of the consumer. So if you own an entertainment company, it only makes sense that you keep track of the market and make sure to go along with the trends. You need to be up-to-date with all these things as anything out of trend can bore your audience and they might adapt to other service providers. In order to expand your business, you'll have to mold it according to the needs and demands of the market.
Know Where Your Audience Is
This again is a huge factor when it comes to the expansion of your business. Any entertainment business has a bunch of loyal consumers (listeners, viewers, watchers, etc). Still, after a certain point, if you want to expand your company you'll have to appeal to a larger audience. But here's the tricky part. Since the market is huge and different groups of people have different demands, it's impossible to appeal to everyone. This is why you see different companies appealing to different groups of the consumer. This is why it's of the utmost importance that you find your niche and only when you've done that will you be able to market your company to them and reach them.
Makes Experience Your Product
Any entertainment business offers only one thing, that is experience. Be it a podcast, a reality show, etc. Every entertainment business model offers an experience. This 'experience' is what attracts consumers. If your company is offering something, that feels like an 'event', an experience like none, it's only natural that it'll attract more numbers (or views) and in this age of digital advertisement, we all know that more views equal more revenue. The number of views decides your reach to the audience. The reach is important as it decides the potential of your content. So remember to always market an experience as your product, especially if you are in the entertainment business.
Adapt To The Online Age
We live in a digital age. Everyone is dependent on their phones for everything. Just like all the other things the phone is also a means of entertainment. A person can listen to music, watch movies, shows, videos, and even play many games on his phone. This allows businesses to potentially expand their consumer base to a huge extent without setting up large offices. The internet allows everyone to connect with the whole world without having to physically go anywhere. So it only makes sense to adapt to the online age and provide your services around the world. This is why you see brands moving to social media and promoting themselves there. Nowadays companies have a whole team that handles their social media accounts. So if you are in the entertainment business and want to expand, there couldn't be a piece of better advice than this one.
Digital Marketing
This is slightly related to the above advice. Social media has taken the market by storm and if you own a business, it gives you a huge opportunity to promote your company to the world. This requires you to set up a social media team of your company that will handle all the marketing and brand work on these social media apps. If you can crack this, there's no potential to how much you can grow your business.
If you want to see your business prospering, you'll have to learn ways to grow your business in the most efficient, ethical way possible.
You May Like