Do's And Don'ts of Building an Online Presence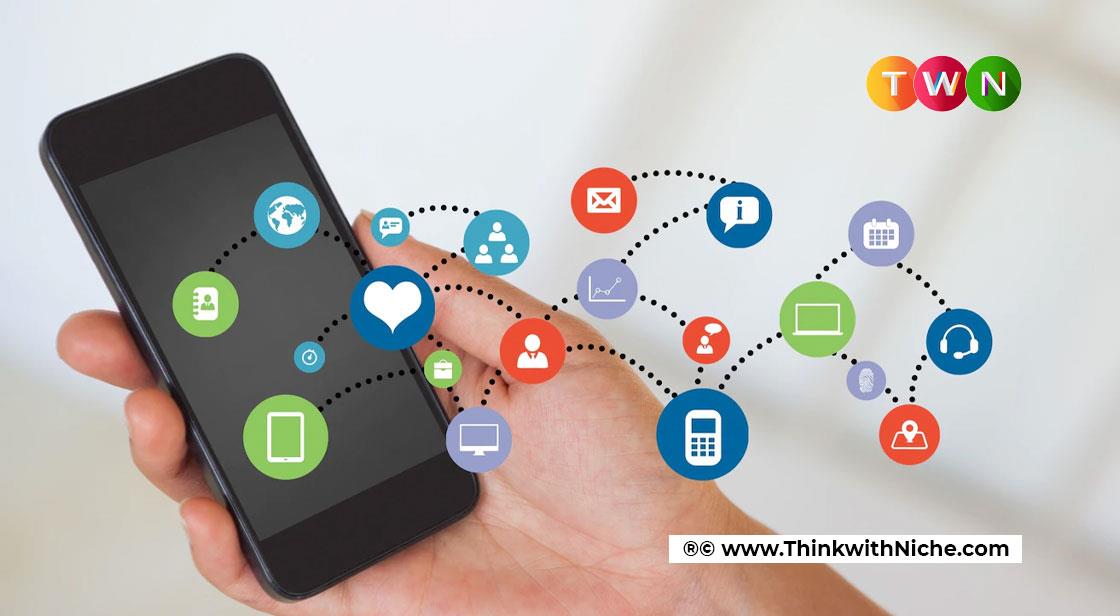 Visibility is everything in business. That used to include spending money on a billboard and a flashing sign, but today it's all about your web presence. Google reports that 97% of consumers look for local businesses online. If you're a freelancer or sole entrepreneur, you must have a strong web presence to stand out from the crowd.
Many of us spend a substantial portion of our time online. Therefore, it should come as no surprise that your internet presence can significantly affect your career success.
What would your current or prospective employer discover if they conducted a web search for you? Would a professional with a wide range of marketable abilities appear in those search results? Or maybe the outcomes will hurt your career more than help it? To find out the crucial dos and don'ts of Building an Online Presence keep reading.
Continue Reading..
All you need to know about the importance of online presence today for both individuals and organizations is to quickly Google the phrase. Companies that specialize in enhancing and managing the online presence of other businesses make up about half of the results. The other half consists of articles like this one that stress the value of maintaining your digital presence.
We are frequently reminded that we live in the "digital age" and to exercise caution when posting things online. What does that actually imply, though?
Going online has its many perks but it is not necessary that your efforts will bear fruits overnight. So, apart from being patient and putting in consistent efforts, here is a list of certain things to keep in mind and swear by.
Definition of Online Presence
What exactly is a presence online? The aggregate existence of a business or a person that can be found using online search engines is the simplest definition of an online presence. In terms of technology, having a website is the same as having an online presence. You have an active online presence if you belong to a group with an online member agenda or if you have a Facebook profile.
In the digital age, having an online presence as a business or as a person is essential for increasing your brand awareness on the web, social networks, and marketplaces.
Do's
1. Be careful of social media paparazzi.
Those amusing party photos could make you smile for a moment, but if you or your online friends think it's okay to share dubious photos on social networking sites, reconsider.
In the event that a potential employer sees those photos online, you might ultimately pay dearly for them. That cost might be the chance to land the dream job you've been working so hard for.
Beware, partygoers. Set your privacy settings to prevent people from tagging you in pictures, and politely request that your friends let you approve any pictures they want to share before they do so. Bear in mind that once something is online, there is no way to delete it.
Spring clean your search results
Start by producing material that will rank highly, such as a LinkedIn profile, Google profile, or Twitter account, if you don't like the search results for your name. Creating articles for trade publications in your field could help you project a more professional online image.
It takes effort and patience to improve search results; changes don't happen overnight. However, you can take measures to elevate the good things to the top of the list. Try online services that enable users to monitor the web, delete their personal information, and control how they appear when searched online if you have anything online that you want removed (or buried), or you need help keeping track of what's out there.
Learn the privacy and security settings for online profiles
Is it possible for anyone to view your Facebook profile? Putting a lock on who can view what is one simple approach to prevent employers and other people from finding potentially harmful information. Facebook enables you to conceal your material from even specific "friends" and delete your name from search results. Even if you have nothing to hide, make use of these settings. Make sure all of your settings are appropriate to prevent mistakes because if you are tagged in a photo, it can still be displayed.
Optimize Content And Keep The Matter Engaging
Strong optimization is directly proportional to strong content generation. With SEO practices and good-quality content, your website ranks relatively high in search engines. Thus, there is an increased traffic to your website. However, it is integral to incorporate suitable keywords to your website that successively boost your website ranking.
Remember Social Media As A Power Tool
Social media is the best platform to interact with your audience. You'll realize what they desire, need, like, and dislike. Additionally, you get feedback on anything and everything you offer and can gradually improve and resonate according to the consumer's preferences. After all, "Consumer is king."
Do Plan Ahead
Building a strong online presence requires energy and time. Allocating resources, formulating a budget, designing the webpage, creating quality content, and staying relevant, all of these require consistent efforts. You're already competing with millions of web pages out there, planning your actions will only give you an organized and structured head-up.
Don'ts
Don't: Abandon your accounts or profiles.
creating numerous profiles and web pages only to delete them is a common error that lots of individuals do. Your online presence requires continued care. Before creating your profiles, make sure you're dedicated to maintaining them. Use LinkedIn if you don't want to invest a lot of effort because, once your profile is set up, it simply needs regular updating. While if you don't consistently maintain your blogs and Twitter profiles, they will quickly get stale.
Meet a close friend for lunch, coffee, or happy hour to let off steam instead than venting online. Negative internet gossip about prior jobs is one of the easiest ways to turn off potential employers.
Don't: Engage in online fights
Angry with your sister? Do you owe money to your ex-boyfriend/girlfriend? The best venues to resolve these disputes are not on your Facebook wall or Twitter account. You'd be shocked at how frequently individuals dispute in front of others on social media. Avoid engaging in online fights with family and friends and take the high road.
Avoid being critical
Even if you dislike your coworkers and boss, present or previous, avoid the urge to disparage them online. Even though you might believe your accounts are private, nothing online is actually private.
Don't Quite Forget The Offline World
With every positive aspect of online presence, being involved in the external environment has always been helpful. Association with local merchandise, charities, and events boosts networking and word-of-mouth advertisement. Face-to-face interaction is still considered convenient for quite a large population in the consumer community and you should not ignore that.
Having said all that, building an effective online presence is still no child's play. You do need expertise and certain resources if you are not well-equipped yourself. Worry not! Niche Business Solutions got you. A one-stop destination that offers services including growth consultation, building websites and software, lead management, CRM and so much more. You can leave the worries of your website and pay a visit to https://www.nicheb2b.in/ for more information.
Don't Ignore The Importance Of Web Design
There are already an ample number of misrepresented websites with poor-quality images, hard to read print, and you definitely want to be known as an "Aesthetic" website. Online reputation is key to hitting consumers' minds. This can be obtained if your website looks trustworthy and contains the essentials of everything you can provide to your consumers.
Don't Exaggerate
Yes, it is important to be out there, doing everything you can to build a good impression of your brand. However, dare not promise things you cannot deliver. An ethical representation that correctly depicts the brand's values, offerings, and culture is your go-to option without fail. Also, avoid copying other brands. Being unique and having a separate distinct identity as a brand sounds so satiating!
You May Like