How to Build a Perfect Digital Marketing Strategy for Your Business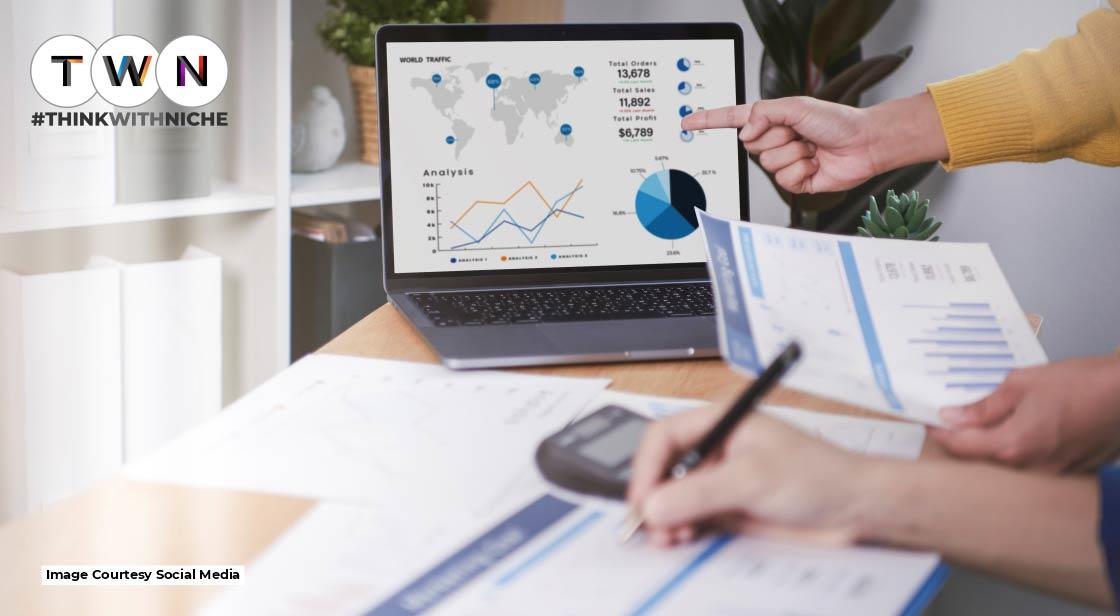 A high-level digital marketing plan is the method of targeting key marketing goals that propel the company forward through increased business revenue. Creating a digital or internet marketing strategy necessitates an assessment of the goals that can be met through digital channels. Many businesses are trying to make their presence felt online. And for this, they need a perfectly crafted digital marketing strategy. If put into action correctly, this digital marketing plan will make or break the company. This blog is a thorough guideline that can help you with your digital marketing strategy. #TWN
Continue Reading..
If Covid-19 taught us anything, it is that we can strategize as much as we wish, but the unexpected can happen, and we can lose track. One thing is certain: we are not heading back to the way things were before Covid-19. And one thing we can do about it is evaluated how everything is presently operating so that we can make better decisions for the changing business landscape created and how to fix problems that most fields discovered when Covid-19 occurred.
Two years after Covid-19, we are still trying to figure out everything. Many businesses are trying to make their presence felt online. And for this, they need a perfectly crafted digital marketing strategy. If put into action correctly, this digital marketing plan will make or break the company.
In today's modern world, a comprehensive digital marketing strategy is vital to your company's success.
Companies that excel in the digital age create and implement a digital marketing strategy. They understand how to allocate the appropriate resources to the appropriate channels in order to get their message to the right people at the right time.
A high-level digital marketing plan is the method of targeting key marketing goals that propel the company forward through increased business revenue. Creating a digital or internet marketing strategy necessitates an assessment of the goals that can be met through digital channels.
Consider your approach to digital marketing through the lens of the PESO model.
The PESO Model
The PESO model is a useful way to incorporate your marketing and sales efforts and effectively and successfully reach your target audience. In today's digital world, your digital marketing strategy will assist you in maximizing the influence of paid, earned, shared, and owned media.
Let's talk about what each one means.
Paid media
This means you "pay" a medium to have your content seen by a viewer. For example, consider LinkedIn Sponsored Content or Google Ads. That's where a third-party partner shows your media for a fee.
Earned media
The goal of this media is to "earn" content on a 3rd party channel. This can take the form of accolades, word of mouth, evaluations, subscriber content, or experts in the field being cited in media publications, for example.
Shared media
Here is where you "share" the channel, for example, on social media. LinkedIn, Facebook, Twitter, and Instagram are a few examples. You do not own the media outlet, but you do have control over the message that is broadcast on it. If your social media channel fails, so will your viewers and presumably your content.
Owned media
You "own" these channels, and you have complete control over the "media." Your webpage, blog, email, mailing list, or magazine, for example. The above media is about your own communication channel. You can share any sort of content on this stream, and you have complete control over the messaging.
Digital Marketing Tactics that You Must Know
Now that you know about the PESO model, it might be the right time to introduce you to some key digital marketing tactics that will come in handy when you execute your digital marketing strategy.
SEO Digital Marketing
SEO Digital Marketing is the trend and will remain so for a long time. SEO is the process of optimizing your website and content so that it ranks higher in search engines like Google and Bing. You can better reach current and prospective clients through your content if you optimize your search engine rankings.
SMM Digital Marketing
SMM is the process of reaching out to your intended audience via social media platforms such as Twitter, LinkedIn, Instagram, Facebook, and TikTok, among others. You are advertising to your current and prospective customers via their favored social platforms.
Digital Advertising
This refers to digital advertising on search engines (such as Google or Bing) as well as social networks (LinkedIn, Facebook, Instagram, Twitter, TikTok, etc.). You can pay per click or per impression with digital advertising. These advertisements will start driving traffic to the website, allowing prospective customers to download content.
Content Marketing
Content marketing uses your owned channels to reach out to future and existing customers. When you consistently post high-quality content to your websites, you can improve your search engine standings and drive more web traffic. Blogs, videos, visualizations, and other forms of content are all examples of content. Whitepapers and eBooks, for example, can help you get more sales and leads from prospective customers.
Email Marketing
Email marketing is a technique for nurturing and engaging potential buyers with your content & emailing. E-marketing can help you create leads as well as cross-sell and up-sell to current customers. Email marketing is an effective way to strengthen your connections with current and prospective customers.
Now that you have a basic understanding of digital marketing tactics, it is time to know the strategies to put into action.
Digital Marketing Methods to Create a Perfect Digital Marketing Strategy
Now that you understand the various channels and tactics, you can begin developing your digital marketing strategy with 5 simple yet effective steps.
Know Your Target Audience
This is the most important component of your digital marketing strategy. You must understand who your primary audience is & where they spend their time online. Your future and existing customers must be segmented based on interests, digital mannerisms, where they reside, what they do, and who they are. The above audience will be the most likely to purchase your goods and services.
Create Buyer Personas
Buyer personas are fictitious profiles of your ideal client. They assist marketers in better understanding their intended audience and developing content that meets their audience's needs. Texts, goods, offerings, and content can all be tailored to different buyer personas.
SWOT Analysis
To ascertain your digital marketing plan, conduct a SWOT analysis. Internal components are your company's strengths and weaknesses, while external factors are your company's weak points and opportunities.
A SWOT analysis would then assist you in identifying areas of your business that are performing well or poorly. They will assist you in emphasizing what makes your business effective and where you have a strategic advantage.
SWOT stands for:
Strength

Weakness

Opportunities

Threats
SMART Business Goals
A company's digital marketing strategy can be used to drive business results and growth by setting SMART business goals. They are intended to provide a system and create criteria that increase the likelihood of achieving goals. With Smart targets, you can monitor your progress and stay determined to finish or implement a digital marketing plan.
SMART stands for:
Specific

Measurable

Attainable

Relevant

Timely
Budget
Companies have a limited number of resources to devote to digital marketing. Choosing the right spending plan is important to the success of your digital marketing strategy. A sufficient amount of money is required for success.
Companies must realistically determine what budget is required to make marketing techniques successful. Organizations must decide which marketing techniques are feasible and cost-effective. They must determine which channels require more investment and which require less.
FAQs related to Digital Marketing Strategy
What are the steps of a successful internet marketing strategy?
These are the crucial steps:
Know Your Target Audience

Create Buyer Personas

SWOT Analysis

SMART Business Goals

Budget
What does SWOT stand for?
SWOT stands for:
Strength

Weakness

Opportunities

Threats
What does SMART stand for in Digital Marketing Plan?
SMART stands for:
Specific

Measurable

Attainable

Relevant

Timely
You May Like