Dilip Shanghvi: The Man Behind the Rise of Sun Pharmaceuticals!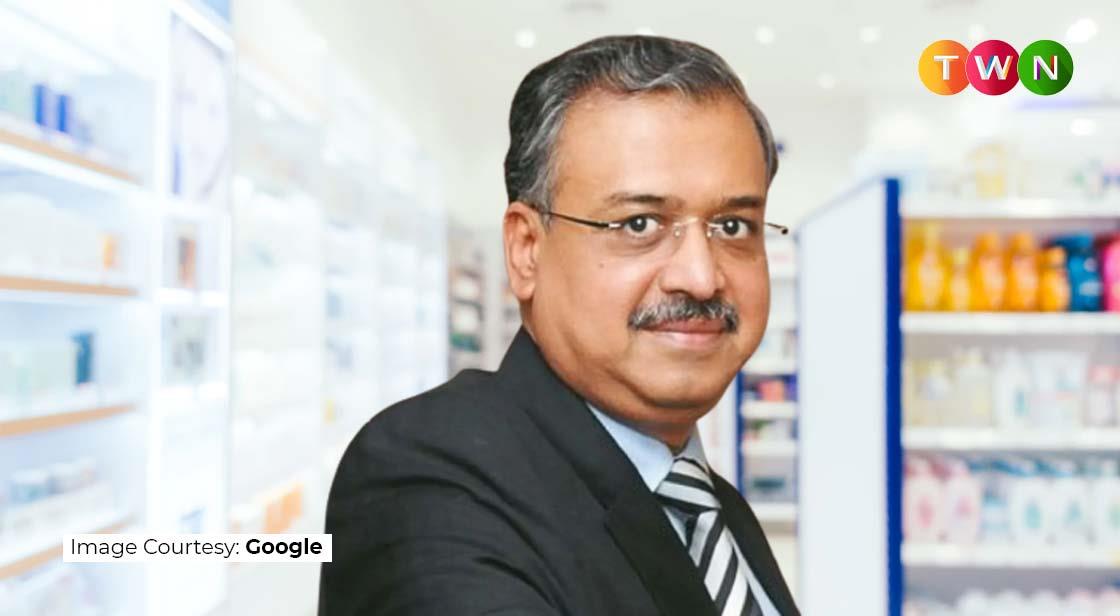 Sun Pharmaceuticals is one of the largest Pharmaceutical companies in India. Their presence is spread all over the world. And all this has been possible under the sharp and able leadership of the CEO and Managing Director, Dilip Shanghvi! In this blog, let us learn about this creative persona, his 'Sunology,' as they say, and his milestones! #TWN
Continue Reading..
"Action is the real measure of intelligence!" said the famous American author Napolean Hill, and Dilip Shanghvi, the Chairman and Managing Director of Sun Pharmaceuticals, has so aptly exemplified this statement! It is his knack for acting upon his decisions quickly that has created Sun Pharmaceuticals, the largest pharmaceutical company in India. It provides therapeutic formulations in psychiatry, cardiology, gastroenterology, neurology, and diabetology.
The fact that it has 40 manufacturing facilities spread over the US, Europe, Australia, Africa, and Asia proves its global outreach! Sun Pharma earns 72% sales from international markets! It successfully acquired Caracao Pharma of America and Taro Pharmaceutical Company of Israel. No wonder Dilip Shanghvi is one of the richest persons in the world! He was also awarded Padma Shri by the Government of India in the year 2016.
On 25th March 2015, Sun Pharma even completed the $4 billion worth merger with the well-known pharmaceutical brand Ranbaxy Laboratories Ltd., a step that experts believe reveals the risk taker and shrewd businessman in him. As he says, "Size is not something that excites us. The quality of the business and to grow faster than the competition is exciting!" Indeed, perhaps this is the reason that the Sun is shining bright in the Pharmaceutical Industry!
Dilip Shanghvi is an Indian Businessman, pharmaceutical tycoon, and philanthropist. His is an inspirational story of ambition, astuteness, and ability! He was born in a small town called Amreli in Gujarat on 1 October 1955. His parents were Kumud and Shantilal Shanghvi. His father, Shantilal Shanghvi, was a wholesale drug distributor. A Jain by faith, DilipShanghvi completed his schooling at JJ Ajmera High School, after which he took admission in the Bhawanipur Education Society. He then proceeded to Calcutta University to become a Commerce graduate!
Once he completed his studies, he decided to help his father in his wholesale drug business. It's during this time that the grand idea struck him! He borrowed $200 from his father and established a small manufacturing unit at Vapi, Gujarat, in 1982. It ideally got the name Sun Pharmaceuticals Industries Ltd. Dilip Shanghvi had just a two-man marketing team and five Psychiatry products for support in this endeavor!
Success Story of Dilip Shanghvi
In the early part of the 90s, he worked hard with his team to grow his business, and within a few years, Sun Pharmaceuticals had its own research and manufacturing facilities. He added a new line of products in the category of Cardiology and Gastroenterology. In the next few years, the company entered the field of export and started exporting to different neighboring countries. In 1994 the company reached new heights of success and went public!
The Sun Shining Bright!
The astute leadership of Dilip Shanghvi laid the foundation of progress and success for Sun Pharmaceuticals. With continuous success, he decided to expand his company! The year was 1996 when he went for his first acquisition. He purchased the drug manufacturing plant of Knoll Pharma located in Ahmednagar, Maharashtra. It was just the rise of the Sun, and very soon, Sun Pharmaceuticals had spread its rays in the skies of 24 countries.
It was not only his acquisitions that brought success, but it was also a strong business strategy of Dilip Shanghvi that built a solid foundation for the company. He focused on enhancing the quality of his resources. He created drugs for Psychiatry, Oncology, Neurology, Cardiovascular, and Dermatology. From 1999 to 2012, he acquired many brands and companies. His acquisition of the well-known brand Ranbaxy is one of the biggest milestones in his career. It enabled Dilip Shanghvi's Sun Pharma to become the fifth-largest pharmaceutical company in the world and the largest pharmaceutical company in India.
Family and Life of Dilip Shanghvi
In the decade of 80s, Dilip Shanghvi got married. Vibha Shanghvi is Dilip Shanghvi's wife. She is the owner of 43% shares in Sun Pharmaceuticals, and together the couple is involved in many philanthropic activities. They support many charitable organizations and donate millions of rupees annually! Dilip and Vibha Shanghvi are proud parents of two children – Vidhi Shanghvi and Alok Shanghvi!
Vidhi Shanghvi – She is the daughter of Dilip Shanghvi and is successfully working at Sun Pharmaceuticals! She married Vivek Salgaocar, a businessman, in 2017.
Alok Sanghvi – He is Dilip Shanghvi's son, born in 1988. He began his career in 2007 by becoming the Product Manager of Sun Pharmaceuticals. After which, he was inducted into Taro Pharmaceuticals, a company acquired by Sun Pharmaceuticals. Later, Alok Shanghvi Sun Pharma established his own solar panel company by the name of PV Powertech Ltd. He got married to Karishma Mehta.
Dilip Shanghvi Net Worth
Dilip Shanghvi has garnered immense success in his career. With $14.3 Billion, the famous Forbes Magazine declared him as the 14th richest person in India in 2021. As of 2022, his net worth is $12 Billion. He has also invested in renewable energy, oil, and gas.
Sunology Sun Pharma
The Sun in Sun Pharmaceuticals is undoubtedly Dilip Shanghvi and his brilliant business acumen. But it is also the great Sunology of Sun Pharma that defines their way of working. Sunology means Sun + Ideology! Their 'Sunology' works on four wheels:
Humility: It encourages the workers to always put 'we' before 'me' and learn from mistakes.
Integrity: It encourages them to practice honesty and follow strong ethical and moral values.
Passion: It suggests working to the best of your ability and putting in energy in all your work.
Innovation: Think about new Ideas and Technology and go for out-of-the-box thinking!
They also have five Values, namely Quality, Reliability, Consistency, Trust, and Innovation. All these values provide strength to their work culture. They encourage the employees to work hard for the growth of their company.
Conclusion
Dilip Shanghvi has enabled Sun Pharmaceuticals to become a trustworthy pharmaceutical company in India and across the globe! It is his brilliance that has taken the company to the top! From just $200, he has accumulated about $12 Billion! It is incredible! And the journey is not over yet! The Sun is gleaming with more energy every year! We hope that Sun Pharma India becomes the largest Pharmaceutical Company in the world too!
You May Like