The Top 7 Youngest Self-made Billionaires in India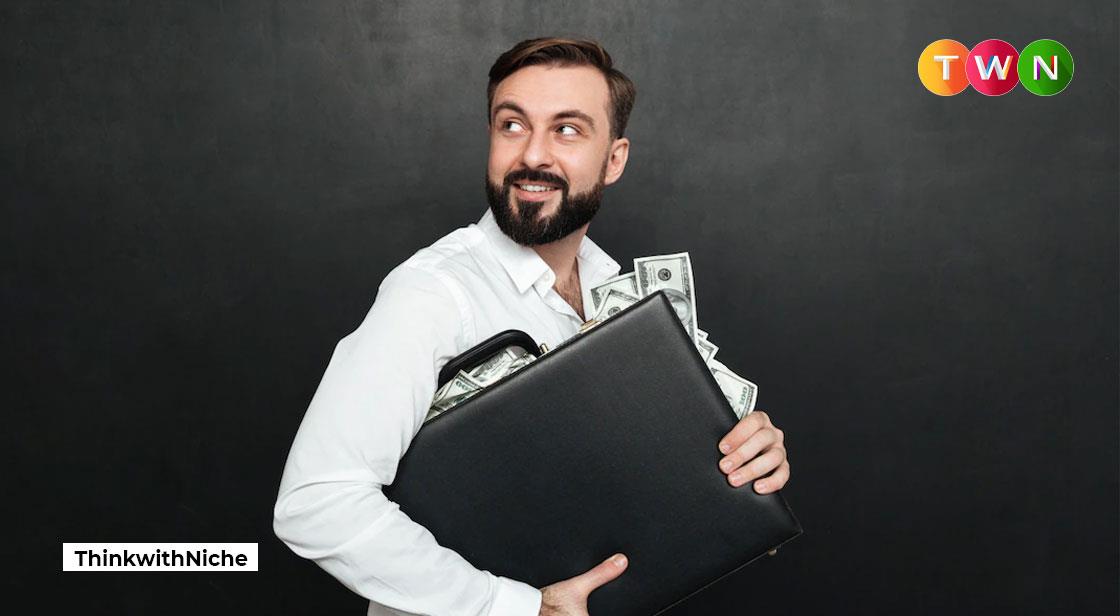 In today's economy, it's important to have skills that can help you succeed. When it comes to being a successful young billionaire, it's important to have a lot of skills and experience. These individuals have mastered many different areas of life and have been able to use their experience and skills to achieve success. As the next big trend for young billionaires, it's important to keep an eye on them and learn from their successes so you can be on the same page. #TWN
Continue Reading..
If there's one thing India has taught us, it's that there is an endless stream of young entrepreneurs who have come up with innovative and successful ideas. And that's exactly what you'll find in this list of the youngest self-made billionaires in India. From startups to tech giants, these entrepreneurs have made a name for themselves in the Indian business world. So whether you're looking for an idea to start a company or want to learn more about the entrepreneurial journey, read on to find out who made it big and who is still making waves today.
How did they Become Successful?
The seven youngest self-made billionaires in India became successful through a variety of different means. Some of them started their businesses while still in school, while others started their businesses after they had already achieved some success in their fields. But all seven of them had a strong focus on business and achieved significant success.
What made them Stand Out?
Some of the skills that these seven young self-made billionaires have that make them stand out are their ability to connect with a large audience on social media, their skills as entrepreneurs, and their ability to develop an amazing product or service. They are also able to develop relationships with many people and have a high level of customer service.
What's the Biggest Challenge they've Faced?
The biggest challenge that these seven young billionaires have faced in their careers is their lack of experience. They've had to learn a lot about business and how to connect with a large audience on social media. Additionally, they've had to learn how to create and manage a successful business. But, overall, they've done an amazing job and are now leading successful businesses.
7 Youngest Billionaires of India
Here is the list of 7 young entrepreneurs of India who not only excelled in their business but have a successful career in the field of entrepreneurship.
1. Nithin Kamath & Nikhil Kamath
The brothers who founded Zerodha had a goal of breaking all barriers which are faced by investors and traders in India regarding costs, technology, and support. They succeeded in doing so - their online discount brokerage firm became the first to be established in India. According to IIFL Wealth data, they both became the richest self-made billionaires aged 40 with a net worth of Rs 24,000 crore. Nithin Kamath got his degree from engineering school, while Nikhil Kamath dropped out of college to start Zerodha.
2. Divyank Turakhia
Divyank Turakhia, born in 1982, is a self-made entrepreneur who has a degree in commerce and economics from Narsee Monjee College in Mumbai. He founded media.net and later sold it to a Chinese consortium for $900 million. According to IIFA Wealth, Divyank Turakhia is the second richest self-made entrepreneur under 40 with an estimated net worth of 12,500 crores. Divyank Turakhia's education includes graduating from Narsee Monjee College of Commerce and Economics.
3. Ankit Bhati & Bhavish Agarwal
IIT Bombay Graduates Ankit Bhati and Bhavish Aggarwal created Ola, a cab transport company in India. With the creation of Ola, people experienced comfortable rental transport at an affordable price. It originated from their idea of innovating technology-based cab services in India and becoming one of the richest entrepreneurs with a net worth of close to Rs 3000 Crores.
4. Vijay Shekhar Sharma
Vijay Shekhar Sharma is a young Indian billionaire businessman who achieved many things at such a young age. He is the founder and CEO of Paytm, one of the top digital payments platforms in India. He sold the website that he created while in college, named indiasite.net, for $1 million. In 2010 it became the parent organization of Paytm, one of the largest e-commerce companies in India! In 2017, Forbes ranked him as India's youngest billionaire, and he also made headlines in Time Magazine's World's 100 Most Influential People 2017 List! Warren Buffet subsidized $300 million in the business back then - so hats off to Vijay for doing well even at an early age! He got his Bachelor of Engineering from Delhi College of Engineering.
5. Binny Bansal & Sachin Bansal
Founders of Flipkart - Sachin Bansal and Binny Bansal - are very influential people in the Indian e-commerce industry. They founded Flipkart in 2007, and now it is one of the most popular online retail platforms in India. At first, their store was more about selling books than anything else. However, as the company gained popularity among people, it added other categories such as clothing, electronics, home appliances, and toys. In 2020 Walmart acquired Flipkart, which gave them a lot of resources and made them even more powerful. They completed their schooling together at OP Jindal Modern School, Hisar, and went to Delhi to complete their higher studies at IIT Delhi. Flipkart made it one of the biggest companies in India today, with a valuation of $37 billion.
6. Ritesh Agarwal
This 27-year-old Ritesh Agarwal became one of the youngest billionaires of India in 2021. He founded and was CEO of OYO Rooms, which commenced as a small lodging portal under budget. In 2012, it was added to the accelerator program by Venture Nursery and then won $100,000 from Thiel Fellowship program. In 2013, he launched OYO Rooms with $2 billion worth of shares acquired from an investment vehicle called Unitech Capital Pvt Ltd. The company was successful, and his stakes tripled when Agarwal purchased $1 billion worth of shares in the company, according to Forbes magazine.
7. Deepinder Goyal
As the founder of Zomato, Deepinder Goyal has a lot to gain from this company's burgeoning popularity. Foodiebay was their old name when they started in 2008, and later on, they renamed it Zomato. They acquired Cibando, Gastronauci, Poland's restaurant search assistance, in 2014- which turned out to be an extremely lucrative acquisition! As per the report, Deepinder Goyal's current net worth is around Rs 2200 crore. He graduated from the Indian Institute of Technology, Delhi.
Conclusion
Successful entrepreneurs are the sole reason for the success of the Indian Economy. Many fresh talents are rising from the corners of the country and providing a hand in creating a prosperous. As of 2022, there are many such successful entrepreneurs - just mentioned a few - who have started their businesses from scratch or have been allowed to start their own business by private investors or venture capitalists.
If you liked reading this article, we have two more for you. Click on the link below to explore!
You May Like