Women's Day Special – The Success Story Of Vineeta Singh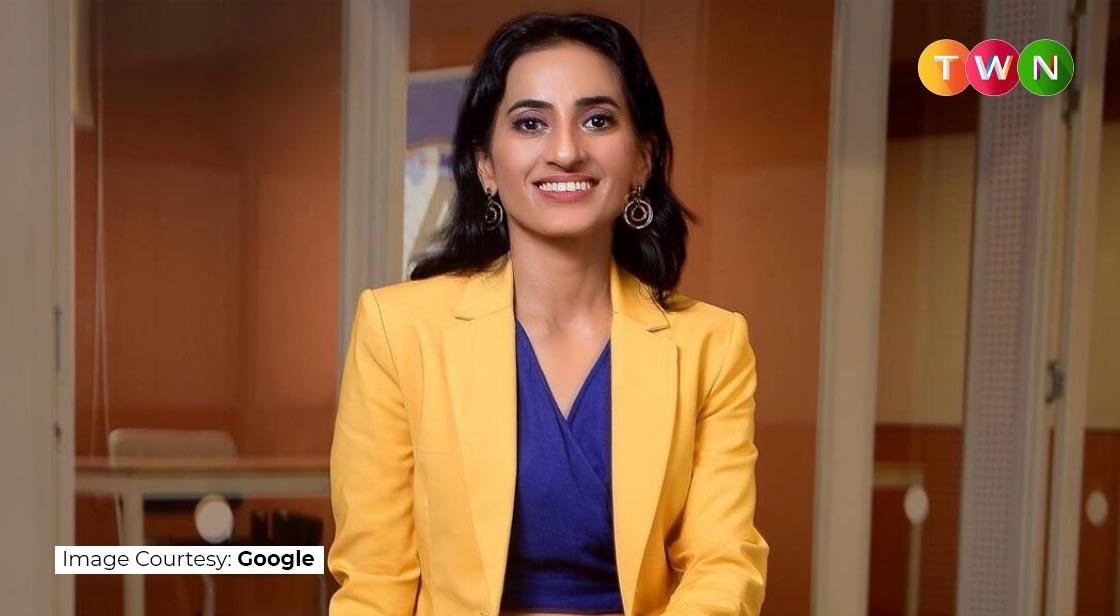 Vineeta Singh is an encouragement to women entrepreneurship in India and Worldwide. She has been a Mentor to many #Startups.
Vineeta Singh's net worth is mostly based on the success of her third startup- Sugar Cosmetics.
With Sugar, Vineeta Singh's success story and her networth has become one of the most popular and trending internet searched business women among the aspiring and young business leaders.
Vineeta graduated from IIT Madras with a bachelor's degree and then went on to IIM Ahemdabad to earn a master's degree.
#ThinkWithNiche in this blogpost takes a deep dive into how she has been an insporation to many, other than being a successful entrepreneur.
Let's travel back in her journey which has been a source of determination, innovation and hardwork.
#TWN
Continue Reading..
Today's women are the most powerful; they shape their fates and realize their ambitions. They also motivate others to reach the milestones on their journey to success. Women balance roles and accomplish all of their tasks smoothly, from maintaining the household to children and jobs, and this is how they smash the glass ceiling, push the envelope, and achieve what they put their minds on. Vineeta Singh, the co-founder of SUGAR Cosmetics, is one of these outstanding women. Vineeta has been motivating female entrepreneurs for the past few years, demonstrating that chances done with grit and forethought are worthwhile.

Let's learn more about this incredible woman and her success story...
Struggle of A CEO Vineeta Singh
Vineeta Singh is an encouragement to anyone interested in starting a business. Vineeta Singh's net worth is mostly based on the success of her cosmetics line, Sugar. With Sugar, Vineeta Singh's net worth has become one of the most popular searched terms right now.
But it wasn't all rainbows and sunshine for the entrepreneur and mother of two immediately away. Singh disclosed in an Instagram post that an investor refused to see her because he wanted to meet a "male" to discuss business.
_______________________________
Exploring one of her communications in LinkedIn: "Fifteen years back when I first thought of starting up, I wanted to start a lingerie business. While that business plan never saw the light of day, in all my interactions with industry experts and venture capitalists, I realized something: Yes, it's tough to build something. It is just a little bit tougher if you're building for women, with women as a woman. There are fewer role models and representation truly matters in shaping our ambitions!
Over the last 7 years, SUGAR Cosmetics has survived all kinds of challenges including biases and stereotypes, just as I have. After all that has flown by and all that is yet to manifest, I have learnt that the best way to give back is to pay it forward- and to share real stories of what it's been like starting to build SUGAR- way before D2C was cool- with the hope that some of these stories will resonate with the audience of this platform and give a few of them the drive to push past what seems unbreakable.
It doesn't matter whether that's what you face while pushing for excellence in your career, building a startup or surviving work-life balance - the struggle is real. And we'll embrace it. And we'll tame it. Lastly, thank you LinkedIn for the platform and the Influencer badge.
I look forward to beginning to share with and learn from millions of women (and men) who are leaders of the future we're all creating and the legacy we're leaving. Together."
#CreateOnLinkedIn
#LinkedInCreators
_______________________________
Singh famously turned down a crore-rupee job offer from an investment bank while still in her twenties to start her enterprise. Sugar Cosmetics, a digital-first brand, is her third venture—the first two failed, but that didn't stop her from trying again. Sugar, which she co-founded in 2015, has grown to about 35,000 Retail Touchpoints in over 130 Locations across India, thanks to the IIT and IIM graduate's learning and customer insights. The company generated INR. 130 Crore in sales in 2020-21 and raised $21 Million (INR. 160 Cr.) in venture capital, valuing it at INR. 750 Crore.
Vineeta had decided to start her own business before the conclusion of her degree, and she turned down a job offer of INR.1 Crore to do so. "I've always wanted to establish something with women as the key client," she said in an interview, "so when my first venture didn't scale, I decided to launch a beauty subscription company with my co-founder, Kaushik, in 2012." Our shift to SUGAR Cosmetics, which started as a direct-to-consumer makeup company in 2015, was fueled by the 200,000 women who shared their particular beauty preferences with us."
Indian ready to Capture Indian Market
Women in India have long struggled to get the correct shade of cosmetics for their skin, so they've had to rely on importing makeup from other countries. SUGAR Cosmetics entered the picture at this point. Vineeta's goal was to create makeup items specifically for Indian skin tones that will be developed in India and sold in India. Sugar Cosmetics was extremely well-marketed since it was able to generate buzz on social media platforms such as Instagram, Facebook, and YouTube, specifically targeting females aged 20 to 35. The company now raises millions of dollars each month and sells roughly 650,000 goods. Their Instagram page has millions of followers, and their app has over one million downloads.
They also offer offline retail outlets in more than 130 Indian cities.
Through many of the strategies that distinguish the most successful indie bands in the age of Instagram, it has created a model for other brands: direct engagement with customers, listening to and reacting to their needs and aspirations, working with influencers, and creating content around the brand (the make-up tutorials and videos on its app consistently get a high number of views and the app itself has over one million downloads).
They've essentially established a digital-first cosmetics line that appeals directly to the millennial buyer. During the pandemic, the brand saw a 60 percent increase in sales month over month in the third and fourth quarters of 2020 (compared to the same period in 2019)- which leads us to the so-called "Lipstick Index." The Lipstick Index was coined by Leonard Lauder, the former chairman of the board of cosmetics giant Estée Lauder, during the global recession of the early 2000s. It is the theory that lipstick sales can be an economic indicator because growth in make-up and beauty product sales tends to be inversely proportional to economic health- consumers make relatively inexpensive but feel-good purchases to counter the general economic gloom.
Singh and Mukherjee launched FAB BAG, a subscription business, in 2012, before turning to SUGAR in 2015. FAB BAG, which has roughly 3,500 monthly subscribers (it peaked at around 16,000), demonstrated that there was a market for a millennial cosmetics company.
There have been critical times for the company, particularly in 2016, when they had recently switched from running a subscription service to manufacturing and selling their items and had very little runway money remaining. They got through that period with the help of some emergency money from their existing investors, and the rest, as they say, is history- SUGAR has been able to establish itself a solid bet in Indian VC circles with a new round of Series-C fundraising for $21 Million.
Sugar Owner, Fitness Fanatic, and An Investor
Singh is also a health and fitness fanatic. Her main workout consists of running, which she began while she was at her lowest point in life. At the age of 23, the entrepreneur had left her hometown, acquired a charming apartment in Mumbai, and set out on a path to become the CEO and founder of India's most successful cosmetic firm.
Vineeta Singh's net worth has been estimated to be about INR. 300 Crore. Apart from that, before becoming a Shark on Shark Tank, Vineet Singh had invested in two additional firms. Singh has invested in Skippi Ice Pops and CosIQ, a skincare company that produces science-backed products.
Conclusion is Always A New Beginning
Two failed ventures have not stopped #Vineeta from starting #SUGARcosmetics as her third venture, so how can anything stop our women.
Her life journey is no less than a motivational story that can motivate anyone to get up and work.
#Women'sDay is all about motivating those who need motivation, and Vineeta Singh (Click here to visit her LinkedIn Profile) is an apt example of such #Motivation.
#TWN celebrates Women's Day Everyday, as they are second to none. #Respect
#WomenPower
#WomenInBusiness
#WomenOfTomorrow
#SuccessfulWomen
You May Like