Ways To Protect Your Company From Cybercrime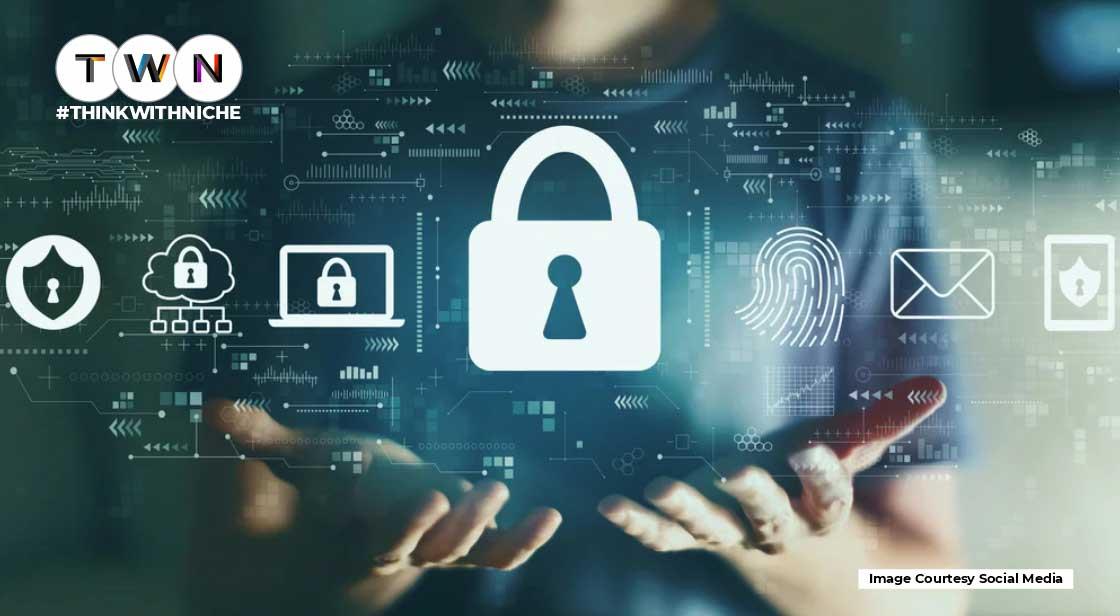 Some small- to medium-sized businesses SMBs consider Cybersecurity a problem to be addressed once they have a larger budget. These businesses are the most likely to be affected by cybercrime. 43 percent of cyberattacks are directed at small businesses. While criminals are aware that larger corporations have stronger security systems than smaller businesses, they often leave them vulnerable. It's time for SMBs to make cybersecurity a priority.
Businesses are becoming more exposed to cyber thieves as they store more of their own data online as well as the data of their customers. Dealing with cybercriminals drives up Cybersecurity Costs, which may eventually be passed on to customers at increased prices. Companies must find ways to reduce their cyber-related risk exposure as they expand their commitment to remote workers. Companies must address the unique challenges presented by rapid transitions to digital business environments.
Even if you have limited resources, there are still things you can do to Protect Your Company From Cybercrime.
Continue Reading..
The Federal Bureau of Investigation FBI saw a 217 percent increase in Cybercrime Reporting between 2008 and 2021. Last year, losses reached almost $7 billion. This is due to a highly skilled cyber-threat supply network that empowers threat actors with limited know-how and limited resources to put at risk personal, economic, and national security.
Unfortunately, cybercrime hasn't stopped. A new report by HP Wolf Security suggests that emerging technologies such as AI and quantum computing could be used to enrich criminal organizations and further national-state goals. Resistance will come down to security knowledge, planning for the worst, and encouraging cooperation across industries.
This Is The Story So Far
Since the beginning of the Internet, criminals have been using it. In the 1990s, Internet Relay Chat was used by hobbyists to communicate online about topics like hacking or exploit development. The high barrier of entry for hackers had been reduced by the availability of commoditized malware tools. Financially motivated groups started to gather around banking fraud in the late 2000s. Recent threats have shifted to denial of data and destructive attacks, using "as-a-service" models and adopting ransomware as their monetization method.
Complex supply chains made up of highly skilled individuals are the hallmark of today's cybercrime economy. Access to networks, control, and persistence are the most important things, regardless of whether you use credentials or exploit vulnerabilities. Both have become more affordable and easier to access, with lower entry costs. The report was based on a three-month analysis of underground markets and forums. It found that compromised RDP credentials sell for an average of $5 per copy, that almost all of the exploit-related ads are listed below $10, and that nearly all of the malware advertisements are under $10.
Malware sellers offer value-added services that make it easier to launch attacks. These services offer one-on-one mentoring, exceptional customer support, and discounted malware hosting through bulletproof host providers. The report shows that only 2-3% of sellers actually code, which reduces cybercrime to a series of repeatable, procedural steps that threat agents can continue to make money.
Trust and reputation are essential in this new world. It is not uncommon to see vendor feedback scores and many sites offer dispute resolution and escrow payment. We also found that 77% of criminal marketplaces require a vendor bond or license to sell. This can lead to threat actors spending thousands. Given the importance of Tor-based sites and their short lifespan, cybercriminals have found ways to transfer their reputation between markets.
Looking Out At The Horizon
It is likely that we will see the same collaboration, specialization, and professionalization as before. Hackers will continue to exploit corporate attack surfaces and may increase the number of extortion attacks to cause the most disruption. We'll see hackers using tools and techniques that were once only available to a few groups. The lines between cybercrime, and nation-state actors will continue blurring with hostile states either sheltering criminal gangs or investing in cybercrime to generate revenue to evade sanctions.
They will continue to be the first to adopt emerging technologies, as they have done in the past. Quantum computing could be used to accelerate decryption. Web3's vision of a decentralized, Blockchain-based internet could open up new opportunities for reputation systems that support cybercrime, which might be more difficult to dismantle. Artificial intelligence could be used to automatically select targets from victims' addresses and to create convincing spear-phishing attacks using previous communications. This would help to increase ROI.
Collaboration, Best Practices, And Resilience
All of us need to do more in order to combat this increasing cybercrime. This means that individuals must be more aware of cybercrime. Organizations need to be more aware of the basics and plan for resilience.
Basic mastery is the ability to follow best practices such as multi-factor authentication and IT asset discovery and management. It also involves prioritizing self healing hardware to increase resilience in the event that there is a breach. Organizations must also block common attack routes such as email and the internet. These could be neutralized using techniques like threat containment or isolation.
Next comes resilience--achievable by putting in place the people, processes, and technology to detect, prevent and recover from any attack before it gets serious. It involves planning for the worst-case scenario, creating processes to limit supply chain risk and insider risks, and repeatedly practicing incident response.
1. Employee Training Should Be Conducted
Untrained employees are a major vulnerability. It is vital to train employees in cybersecurity. Phishing is one of the most dangerous security threats. Employee security threat education shouldn't be done just once. Regular cybersecurity training is necessary to stay current with new technologies and prevent security risks from being introduced by new hires.
2. Make A Plan For System Security
The system security plan (SSP), is a summary that lists all security measures that protect your data. The SSP describes features of a system, such as hardware, software, and security measures. It also identifies training methods and incident response plans. This document contains details about how to restrict access to authorized users, ensure employees have secure habits and provide assistance in the event of a security breach. This document also helps to prevent things from falling through the cracks during busy schedules. You can save money if your IT staff has the knowledge to handle this task. Otherwise, it's better for you to hire a consultant. An ineffective SSP can end up costing you even more.
3. Maintain Software Up-To-Date
SMBs are often too busy to make sure their software is up-to-date. However, outdated software can pose a security risk to your company. Hackers are known to study the most recent software updates and target businesses that have not yet adopted them. Fortinet's 2017 Global Threat Landscape report shows that 60% of security breaches were based on vulnerabilities older than 10 years.
4. Enforce secure password policies
Passwords shouldn't be re-used and should be kept current. Hackers can also crack simple passwords. A 2012 password-cracking expert discovered a program that could bypass any eight-character password. This is why passwords should not be less than eight characters. The more complex the password, the better.
5. Security Outsourcing
If you are feeling overwhelmed by the idea of managing cybersecurity issues, there are many resources that you can consult. Because they don't fully understand cybersecurity, many small businesses put it at the back of their minds. This could lead to your downfall.
Many IT companies are specialized in helping small businesses increase their security. Sometimes, anti-malware and anti-ransomware technology are simpler options. According to research by Verizon, malware is responsible for 28 percent of security breaches. You can reduce your security risk by using software that blocks malware attacks.
You May Like