Unknown Facts About Gap Inc.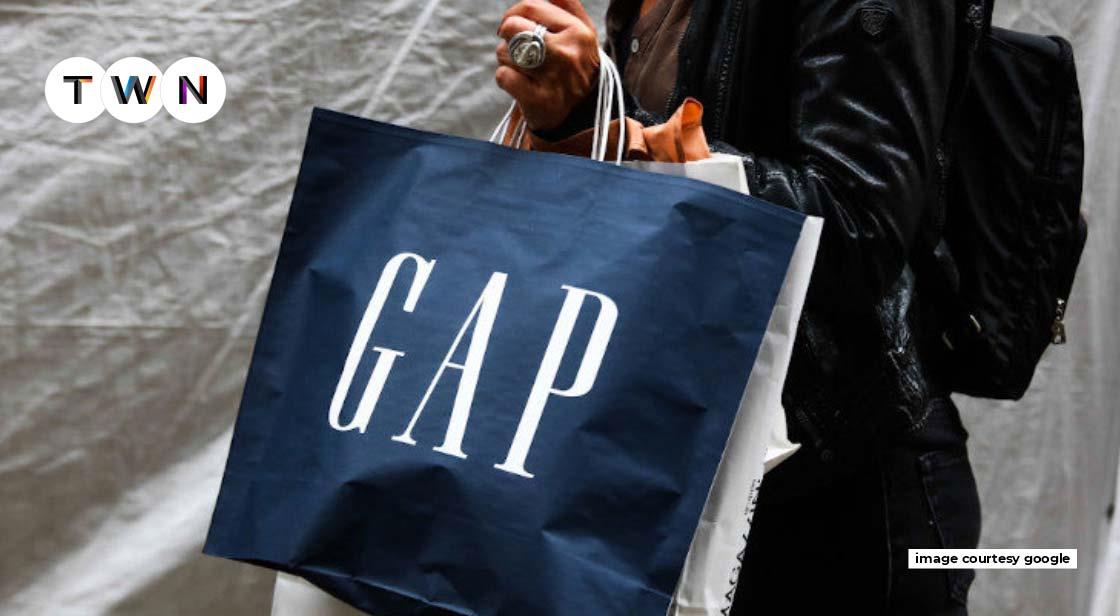 The Gap, Inc., sometimes known as Gap Inc. or Gap (stylized as GAP), is an American clothing and accessory shop with a global presence. Donald Fisher and Doris F. Fisher started Gap in 1969, and it is headquartered in San Francisco, California. Gap (the namesake banner), Banana Republic, Old Navy, Intermix, Athleta, and Janie and Jack are the company's six core divisions. Gap Inc. is the largest specialty retailer in the United States and ranks third globally, behind Inditex Group and H&M, in terms of total locations. As of September 2008, the firm employed roughly 135,000 people and operated 3,727 locations throughout the world, with 2,406 of them in the United States. #TWN
Continue Reading..
Gap Inc. is a multinational shop that caters to all generations by offering a wide selection of clothing and accessories. The company operates through its own locations as well as franchise agreements with a number of countries throughout the world. Furthermore, the company sells its products online through its well-established website.
1. It failed to adapt
According to experts, the chain, which began in San Francisco selling solely Levi's and LP records, has recently fallen behind on fashion trends.
"Gap is paying the price for years of delay, and there are no second chances in this context because there is so much change," says Natalie Berg, a retail specialist.
Kate Hardcastle, a consumer and retail expert, feels that Gap failed to adapt and "embrace the new customer" by not giving enough choice and being more expensive than competitors like Primark.
Another point of contention is that Gap did not invest sufficiently in its internet sales.
According to Retail Economics researcher Richard Lim, the company "lags behind the curve in terms of the complexity of online competitors."
He claims that firms like Next are "scooping up Gap customers" because they spend hundreds of millions in building a strong online presence that now accounts for more than half of their sales.
Mr. Lim believes that Gap's move to online-only trading will not guarantee its success. "Gap's profit margins were not safeguarded during the transition to online, and rising costs would swiftly erode them."
2. Too many discounts
While offering money off can be enticing to clients, Natalie Berg believes Gap did it too frequently.
She believes that too many 50%-70 percent off offers resulted in "promotional weariness" among Gap customers.
"Discounting is a zero-sum game," she explains, "and they taught shoppers to buy on sale, which was making a rod for their own back."
According to Ms. Berg, their lack of flexibility in pricing products resulted in a "race to the bottom."
She claims that if fashion retailers offer reductions on a regular basis, the garments will feel unappealing and have a low perceived value.
3. Not distinctive enough
Gap also failed to stand out from the crowd and failed to keep up with changing trends among its core customer group, according to retail experts. Mr. Lim claims that Gap has become much more vanilla and has lost its individuality.
Gap lost out, according to Diane Wehrle, insights director at customer analytics firm Springboard, because it was "no longer a new and intriguing concept." She claims that the company's apparel lines haven't changed much and that competitors like Superdry and Hollister provide very identical things.
According to Cathy Parker, professor of retail and marketing enterprise at Manchester Metropolitan University, Gap is not alone in struggling, and all of the larger High Street retailers are having trouble. She claims that this is a common issue for businesses in the "big middle," or the market sector where the largest shops fight for the most clients.
Prof Parker explains, "It means it's tough to identify yourself from a lot of other similar chains; you can't tell what makes them different when you walk in the door." She goes on to say that failing to stand out is accompanied by a failure to address local demands.
"They were appealing in the 1980s when global fashion was prevalent, but individuals have gotten more diverse, and their strength is no longer in their standardization."
4. It had too many shops
Covid has worsened many stores' problems, with many huge chains closing storefronts and well-known names like Debenhams completely disappearing from the High Street.
Natalie Berg argues, "We have an oversupply of retail space that is no longer suitable for the purpose."
According to Ms. Berg, instead of traditional shopping experiences, retailers must now go "beyond the product." Ms. Berg believes that in order to compete with internet buying, the store must be a "hub for fulfillment," providing an experience that customers cannot get online.
Covid-induced lockdowns, according to Richard Lim, have been the "final nail in the coffin for too many stores" and Gap's "uninspiring" shopping atmosphere.
He claims that experiences were far more crucial in driving footfall, and Gap "failed to embrace that."
Facts About Gap
1. Don Fisher found the gap because he couldn't find an appropriate pair of jeans.
2. The fishers started their own jeans label in 1972.
3. At the gap, the fishers established a few rules.
4. Quirky ads were the beginning of the gap.
5. The gap did away with "ugly" clothes in the 1980s.
6. The fishers bought a lot of contemporary fine art when they weren't supervising the gap.
7. The gap-designed clothes for "the masses."
8. In the 1990s, the gap made khakis and swing music cool.
9. The gap changed its logo temporarily in 2010.
FAQ
Who owns the gap? (owner of the gap)
Donald Fisher and Doris F. Fisher are the owners of Gap Inc.
When was Gap Inc. founded?
Gap Inc. was founded on 21 August 1969.
Are Gap stores closing?
Yes, Gap stores are closing and around 80% of the Gap Inc. stores have been closed around the world.
Conclusion
Is GAP still popular? Gap has had a lot of success over the years, but the brand no longer has the same "cool" connotations that it used to. Unfortunately, other retailers have been able to undercut Gap's prices due to the advent of fast fashion and internet firms (which are still pretty low).
Related Blogs



You May Like