Top 10 Social Media Sites And Platforms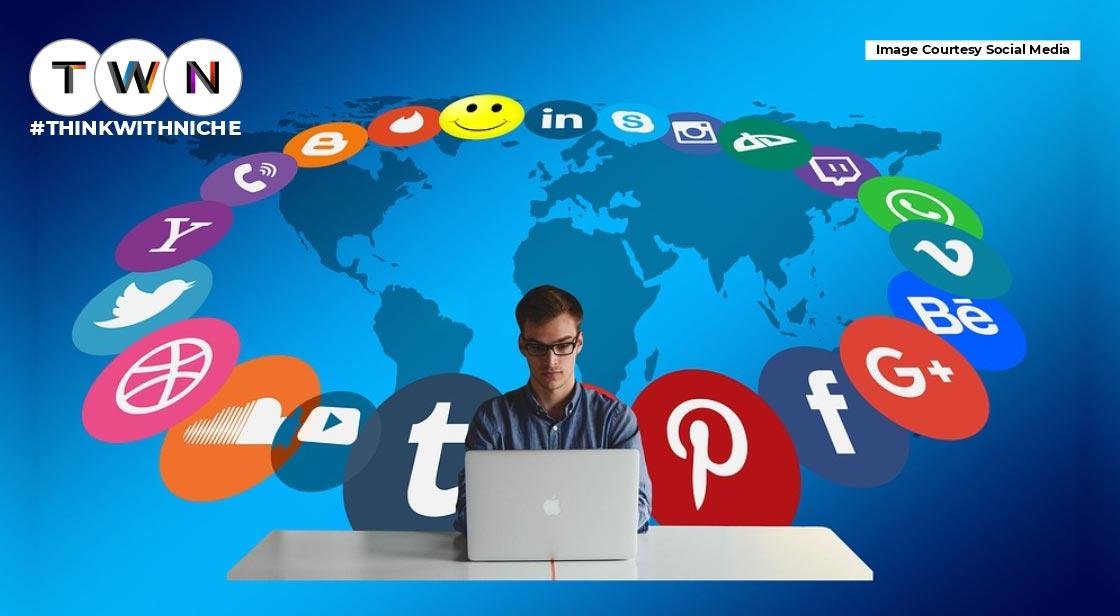 "Social Media Networks aren't about websites they are about experiences." Social media is a very engaging and popular tool currently. Many new social media websites like- Tumblr, Spotify Greenroom, Discord, etc. are being developed. Also old but famous till now top social media platforms, like- Facebook, Instagram, Youtube, Pinterest, Snapchat, LinkedIn, etc. are growing more day by day. Social media is not only a platform for connecting with people but has much more to do- you can build relationships, develop your brand, do social media marketing, etc. But Social media has disadvantages as well and involves risks of hacking, loss of personal information, bullying and harassment, etc. Be wise and use Social media and networking sites carefully.
Continue Reading..
Social media is a platform consisting of websites and applications focusing on content sharing, interaction, collaboration, communication, and the exchange of information. Social media is mainly used for staying in touch with your known ones. Social media is very powerful in sharing news or an incident be it good or bad it spreads very quickly globally and gets the sight of many viewers.
Types Of Social Media:
Social Networking

Photo And Video Sharing

Interactive Media

Blogging/Community Building.
Importance Of Social Media:
Social media is a prized tool by which one can communicate locally or globally, and share, create and spread information, this platform also helps in marketing products by providing reviews, suggestions, and advertising.
Advantages Of Social Media:
Large and easy reach to the audiences.

Directly connect with people globally.

You can create your own website and drive audiences towards it.

You can create viral and organic content.

You can do social media marketing of products.

You can create your own Brand and increase its recognition.

You can get useful insights and knowledgeable information for work and education.

Maximum day-to-day work is dependent on social media.
Along with advantages, disadvantages also go hand-in-hand. The disadvantages don't state that the approach is not efficient and productive but it gives an insight into potential hurdles that can cause issues.
Disadvantages Of Social Media:
Time management issues- You have to invest a lot of time in your campaigns if you are having a small business, limited resources, and a small social media marketing department it becomes very challenging to manage a social media marketing campaign.

Negative feedbacks are likely to cross your path.

Increase in the potential of embarrassment- when you are on social media you have to be very careful about the things you post or do or else awkward and embarrassing situations are likely to pop up.

Social Media Marketing doesn't give immediate results until you invest in it.
What Is Social Media Marketing?
It is a form of internet marketing that uses social media apps for marketing. These social media platforms allow brands to connect with their audience, build a brand, increase sales, and drive traffic to their websites. Examples of social media marketing platforms - Facebook, Instagram, and TikTok are used for brand promotion and to increase sales.
Top Social Media Companies Offering Such Services:
Facebook, Social, Snapchat, Twitter, LinkedIn, Mask Network, Steem, Instagram, Telegram, BuzzFeed, Lynx, Twitch, Snap Inc., Tencent, Meta, EToro, Subsocial, etc.
Top Applications On Social Media:
Ask.fm, Flickr, VKontakte, Meetup, InterNations, XING, Nextdoor, etc.
New Social Media Applications:
These are the recent top applications on social media: Clubhouse, Telegram, MeWe, VK, CloutHub, Discord, Twitch, Spotify Greenroom, and Patreon.
The Top 10 Popular Social Media Sites And Platforms:
TikTok

Snapchat

Pinterest

Reddit

LinkedIn

Twitter
Social Networking Services
It is an online platform for creating relationships with other people who share an interest, background, or relationship. Users of this service create a profile with personal information and photos and form connections with other profiles. Connections grow through sharing, emailing, instant messaging, and commenting. Social Networking Services Business models are based on advertising. These services are very famous globally.
Characteristics Of Social Networking Services
User-generated content, like photos, videos, and posts that showcase the activities and interests of the poster.

The ability to connect individuals from all over the world.

Social Networking Sites are free.

They connect people with a common past, such as school, college, or work colleagues.

They help individuals find information, products, services, or resources that are useful to them.
Risks In Social Media
Using social networks involves risks too like- loss of personal information, and account information, so privacy settings must be changed in a timely in order to avoid hacking. Also, child safety, online bullying, and harassment are very evident these days so reporting cybercrime in such cases is suggestible. Unknown interaction with the wrong group of people can also land you in problems.
Conclusion
Social media is very popular in the present scenario. Many social media sites and platforms are present which provide different features be it for connecting, socializing, sharing content, or doing social media marketing. Social media has many advantages as well as disadvantages. So proper use of social media promotes mental well-being or it could lead to critical risks.
You May Like