The World Famous PayPal Headquarters: A Behind-the-Scenes Look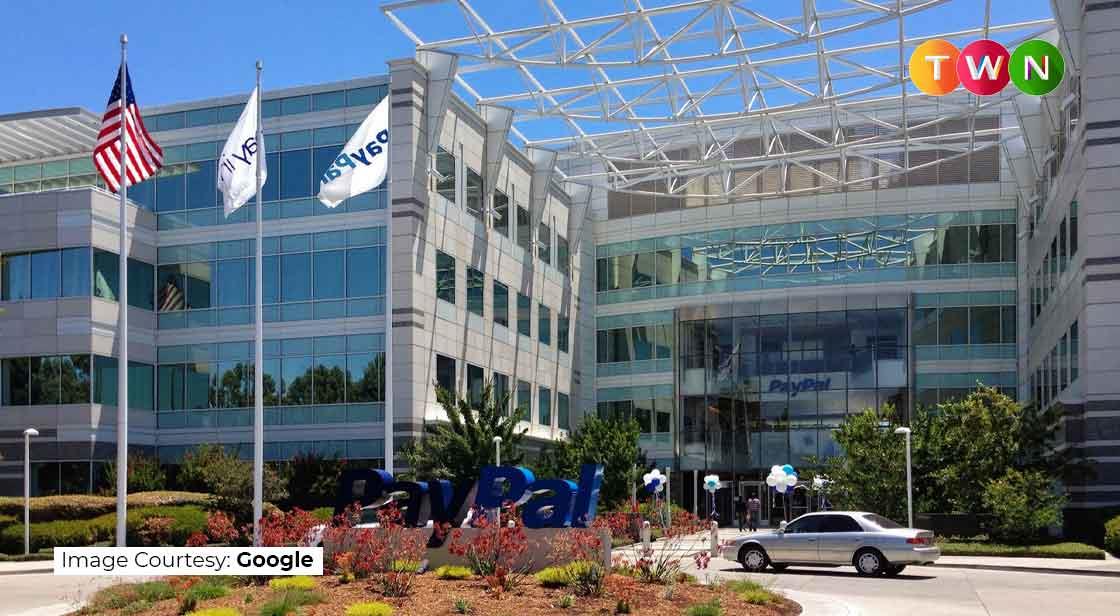 Paypal is a global e-commerce business that provides digital payments services. This blog post takes a behind-the-scenes tour of the company's new headquarters. It highlights some of the features that make it such a great work environment for employees to work at. #ThinkWithNiche
Continue Reading..
PayPal is a global e-commerce business that provides digital payments services. It is one of the well-known online payment systems in the world, with more than 100 million active users in about 190 countries and territories. We may not know what exactly goes on at PayPal HQ, but we have an idea of what it might be like. This blog post takes a behind-the-scenes tour of the new headquarters, highlighting some of the features that make it such a great work environment.
The PayPal Headquarters
PayPal's new headquarters is a beautiful, eco-friendly building in San Jose, California. It was designed by Gensler and is a LEED Platinum-certified building. It will also be the world's greenest office. The new headquarters includes several environmentally-friendly features, including a water treatment facility that captures and recycles rainwater, a green roof, and high-efficiency lighting. The headquarters also has a series of common spaces for employees. The three-story lobby includes a café, a digital art gallery, and a coffee bar. Some of the common spaces have been designed to simulate different environments, which is meant to help inspire employees. PayPal's new headquarters is a fantastic workplace for employees who want to be more environmentally conscious. The company is committed to providing valuable products and services to its customers while being mindful of the environment. It's no surprise that they have created a workplace that reflects their values and commitment to sustainability!
An Inside Look at the Design
The headquarters is designed to inspire employees. It's not just an office space. It's also a place where people can be happy and productive. Employees are encouraged to move around the building, take part in yoga classes, and attend concerts, to avoid stress. The headquarters is designed to be light and airy, with open spaces and colorful furniture. It features lots of greenery, natural light, comfortable furniture, and even a giant slide that connects three floors. The headquarters is designed for collaboration. There are no individual offices. Instead, the company's departments are arranged by function, making it easier for people to interact with other employees in their area. The new headquarters is designed for employee happiness. PayPal expects the new headquarters to help attract new talent to the company's ranks—and to retain current employees. It's not just about the office space, either. PayPal has a wellness program that includes everything from on-site yoga classes to free lunchtime exercise sessions. And if you've ever wanted to see your company's CEO dance with you on stage, this is your chance!
A Brief History of the Building
The world-famous PayPal headquarters resides at the base of San Francisco's iconic Transamerica Pyramid Building. The 20-story building is home to more than 4,000 PayPal employees. The headquarters includes a fitness center, cafeterias, and rooftop gardens. PayPal's design team wanted to create an office environment that felt like home but also offered the features of an authentic workplace. The aim is to build a space that encourages collaboration and creativity. They included features like a rooftop terrace with views of the San Francisco skyline, an outdoor café, and a fitness center to accomplish this. The design team also collaborated with local artists to create murals for the hallways, allowing employees to meet and talk about their work. And they designed the hallways to include spaces for various groups to share presentations during lunchtime or after work. The PayPal headquarters is designed to be a place that encourages employees to collaborate and feel like they are at home. The design team wants employees to take pride in their work and feel like they are part of something special.
The Unique Features
One of the best parts of PayPal HQ is that it has a very relaxed feel. The company knows that employees are their most valuable asset, so they want to create a space that fosters creativity and encourages innovation. To this end, they have put in features like large meeting rooms for brainstorming sessions, an in-house theatre, and a whole floor dedicated to open office spaces. The company also has a "PayPal Perks" program that rewards employees for good work. They have a "PayPal University" that provides training for new employees, and they have an in-house gym, cafeteria, and wellness centers. Another unique feature of the headquarters is the open-office concept. The company knows that it can be hard to stay motivated when you're sitting at your desk all day. So they decided to make the HQ more flexible with spaces for work, play, and relaxation. The new headquarters is also environmentally conscious. They are committed to recycling 95% of their waste, using 100% renewable energy sources, and using eco-friendly products in their building.
So what does it look like? We won't spoil the surprise—you'll have to read the
The Community Team at PayPal HQ
PayPal has a culture of giving back to the community. They do this in various ways, but their Community Team is one of the most important. The Community Team was founded in the fall of 2016 and is made up of two employees passionate about giving back to the communities where they live and work. Their objective is to unite people to act on behalf of their local communities. The Community Team does this by hosting events that bring communities together, supporting local charities, and increasing awareness about important issues. The Community Team's goal is to help communities thrive by encouraging people to take action independently. So far, they have organized events like "Magic of the Season" in Silicon Valley, which included a tree giveaway, food drive, and free food samples.
Their motto is "we believe every individual has the power to make a difference for their community."
Conclusion
The new office has a lot of great things. It's a chance to rethink the way your employees interact and collaborate. It's a chance to rethink how you work. In the end, great architecture is about more than just being a place to work—it's about being a place to thrive. And as we've seen with PayPal, a new office can lead to a better work environment for everyone. The redesign is the result of a study that showed that employees who spent their days in a more natural environment were happier and more effective. The new headquarters was designed with this in mind. Among all the features, one of the most important features of the headquarters is the design of the workplace. There are no cubicles—instead, everyone has an office with a door they can close. This helps employees feel like they have more control over their workspace and their workday.
The headquarters is designed to be flexible and moveable. This will allow the headquarters to be opened up and used for different purposes, depending on what is needed on any given day. The PayPal headquarters is taking advantage of many of the latest innovations in the workplace, particularly technology and design. The new
You May Like