Steps To Start Your Own Entertainment Business: A Beginners Guide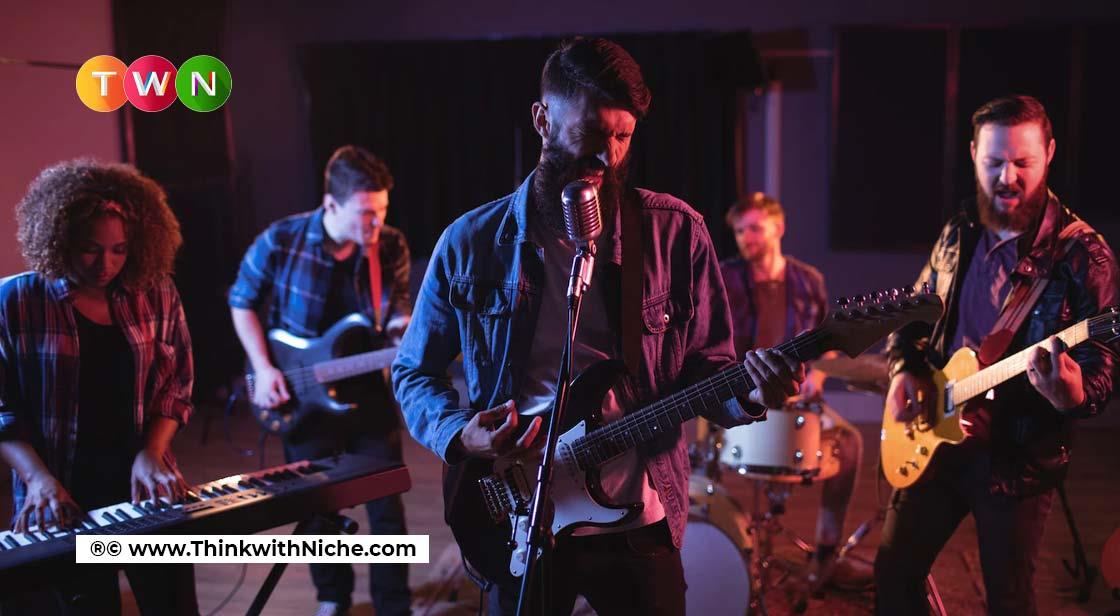 The entertainment industry offers tons of opportunities to business people. If you are someone who is looking to step into the entertainment industry, this is a step-by-step guide to help you out. #ThinkWithNiche.
Continue Reading..
After weeks, probably months, of research you have finally found the perfect business idea for yourself. But the entertainment industry is a cruel industry that demands a lot more than just capital. There's tons of stuff that you'll have to get around to, in order to make your business successful.
After all, a successful business requires a lot more than just a great idea. You're going to have to learn the basics of entrepreneurship and a bunch of other skills. But worry not for we've got you covered. This guide has been carefully put together for anyone who's starting out in the entertainment industry and needs a bit of a guiding hand. In this article, you'll find 6 steps that'll ensure that your new business is well planned, legally and financially secure, and registered properly with the state.
1. Lay Down A Business Plan
Every business requires a proper, well-thought-out plan to run successfully and it's the same with the entertainment industry. Before you even register your company, you'll have to map out a plan which will include the following-
a. Business Category- The entertainment industry includes a variety, such as publicists, organizers, managers, event planners, etc. So at first, you'll have to decide which business you want to step in, and even in that business, you'll have to properly define the kind of work your company would do. This will help you in coming up with a plan for your business.
b. Capital- Every business requires a certain capital amount to run smoothly and the amount is calculated according to the scale of the business. If your business is a small-scale business, you might not need huge capital but if it's a large-scale business, you'll need to have investors on board.
c. Target Market- Since the entertainment industry hugely depends on the customer, you'll have to decide your target market beforehand to customize your services accordingly. This plays a huge part in determining whether your business will take off or not.
2. Registering Your Domain Name
A good name for your entertainment business has the power to make or break your company. This is why it's of the utmost importance that you choose a name that will best define your business and attract customers accordingly. It's also important to keep in mind that whatever name you come up with for your business, make sure it has 'web domain availability.
3. Register Your Business As a Legal Entity
Before your business can learn how to walk, you'll first have to register it with the state from where you'll be operating your business. This will give you legal protection. In this step, you'll also have to decide which business structure your company would follow; whether it'll be a sole proprietorship, partnership, or corporation. In the entertainment industry, it is advisable to register your business as a corporation or an LLC (limited liability Company).
4. File For Your Business License And Permits
Entertainment companies need tons of licenses and permits as they operate across states. Failing to do so will lead to heavy penalties and can even cause your business to shut down. So whatever business you are venturing into, make sure to do proper research on all the licenses and permits you need before you begin operation.
5. Open A Business Account
It is advisable to open a separate business account for your company to separate business finance from personal finance. This clear distinction will help you in making certain business decisions. A business account also helps one to stay legally protected in times of distress. Today many banks also offer certain perks to business account holders that are hugely beneficial.
6. Register For Taxes
Your business needs to be registered with the state as well as the tax authority to avoid any bumps. Your company will be registered for the taxes according to the scale and category of your business. Each business category has certain specified taxes that are levied on the employer. Be sure to do proper research before the operation of your business to be sure of all the taxes that you'll have to pay.
Setting up your own business is a risky endeavor that requires much more than just registering your company with the state. Hopefully, with the help of this guide, you are now aware of all the steps one needs to go through to successfully set up their company.
You May Like