Textile Industry: A Craze For Fabrics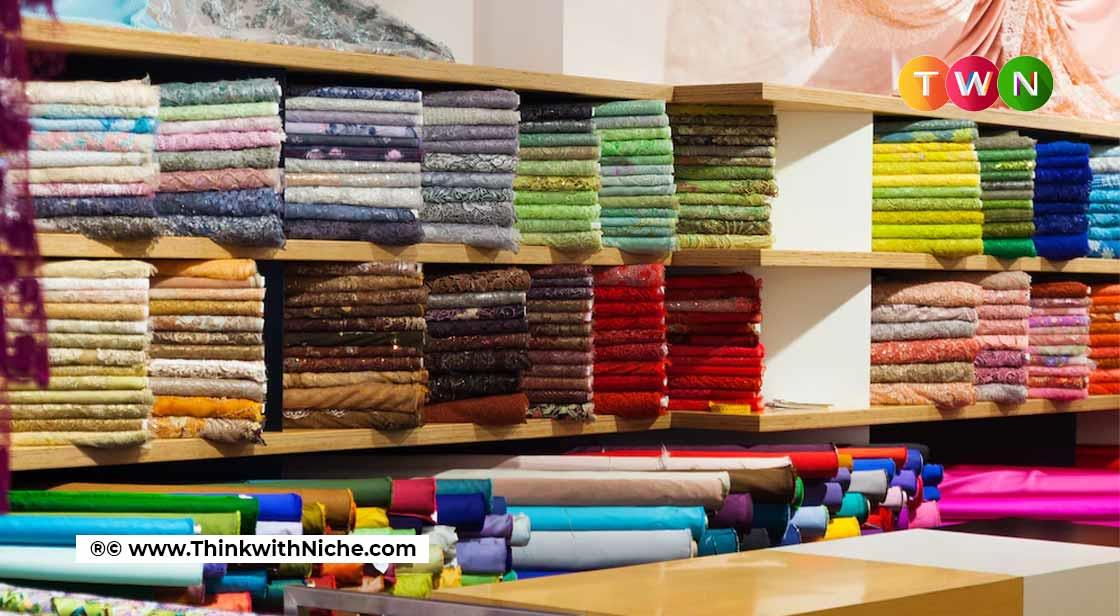 If you are interested in the textile business, the very first thing you have to keep in mind is about different kinds of fibers. These are the main material for the textile business. So, what are various types of fibers, Take a look and you will know. # ThinkWithNiche.
Continue Reading..
Textile Industry is one of the thriving industries to raise the Indian Economy. In the textile industry 'Fabric' has created a craze in the market. Fabric is a material, produced by interlacing fibers. The fabric brings 'variety' and that's why it creates a craze in the global market. Mainly fibers are separated into two parts, Natural and Synthetic Fibres.
Natural Fibers
Natural Fibers are mainly obtained from nature (plants and animals). There is also a variety of natural fibers.
1. Cotton
While talking about textiles, one of the most popular names comes out, that is 'Cotton'. This soft, fuzzy fiber hauls out from the cotton seeds. It is the most comfortable, multipurpose, and sturdy fiber.
2. Jute
Jute is very important in the textile industry. This golden fiber is a hard and rough fiber that is mainly used for bags, rope, and other strong products. It is a plant-based fiber.
3. Linen
The next important fiber, which comes neck to neck with cotton, is 'Linen'. It is also one of the oldest fabrics. This strong, lightweight fiber comes from flaxseed. Linen is even stronger than cotton.
4. Silk
The softest, fancy, deluxe natural fiber is 'Silk'. The smoothness and gloss make it more attractive and luxurious. Silk comes from the cocoon of the silkworm. Sericulture is one of the most focused processes in the textile industry.
5. Wool
Last but not the least, the fiber that is considered as a 'gift of nature' is 'Wool'. It is a kind of expensive fabric, mostly used for warm clothing. Wool can be harvested from sheep, goats, and alpaca fleece.
Synthetic Fibers
Unlike natural fibers, Synthetic fibers are man-made. It is a kind of mixture of various natural products but it's generally processed with chemicals. It is cheaper than natural fibers. Just like natural fibers, there are different types of synthetic fibers as well.
1. Chiffon
Chiffon is basically a lightweight fiber made out of Yarn. This yarn is a mixture of silk, nylon, rayon, and polyester. Chiffon can be dyed easily.
2. Satin
In the synthetic group, 'Satin' is the luxurious one. It's mostly similar to 'Silk' but it is very cost-effective. Satin is made up of silk, polyester, wool, and cotton.
3. Acrylic
Acrylic is made from polymers formed by acrylonitrile or vinyl cyanide. Generally, acrylic is measured as artificial wool, which is used for making warm clothes. Mostly, it is used to produce fur and fleece.
4. Velvet
Another soft, luxurious synthetic fabric is 'Velvet'. In major cases, velvet signifies royalty and rich culture. Velvet can be made up of cotton, silk, linen, mixing with polyester, nylon, and some other synthetic materials.
You won't ever regret investing in the Textile industry. It has a wide reach all over the world. Agriculture has a major part in the Indian Economy and the textile industry is basically based on the 'Cotton', 'Silk', 'Jute', 'Wool'. The emerging trend, and change in lifestyle formed a favorable environment for the Textile Industry. India is a country, 'Full of occasions and celebrations. People are always interested in buying fancy dresses. India's 'Muslin', 'Jute products', 'Kashmiri Shawl' is world-famous.
Clothing is one of the basic needs of human beings. This is the reason the textile industry will never fail to hit the top.
You May Like