An Extensive Guide to Start a Side Hustle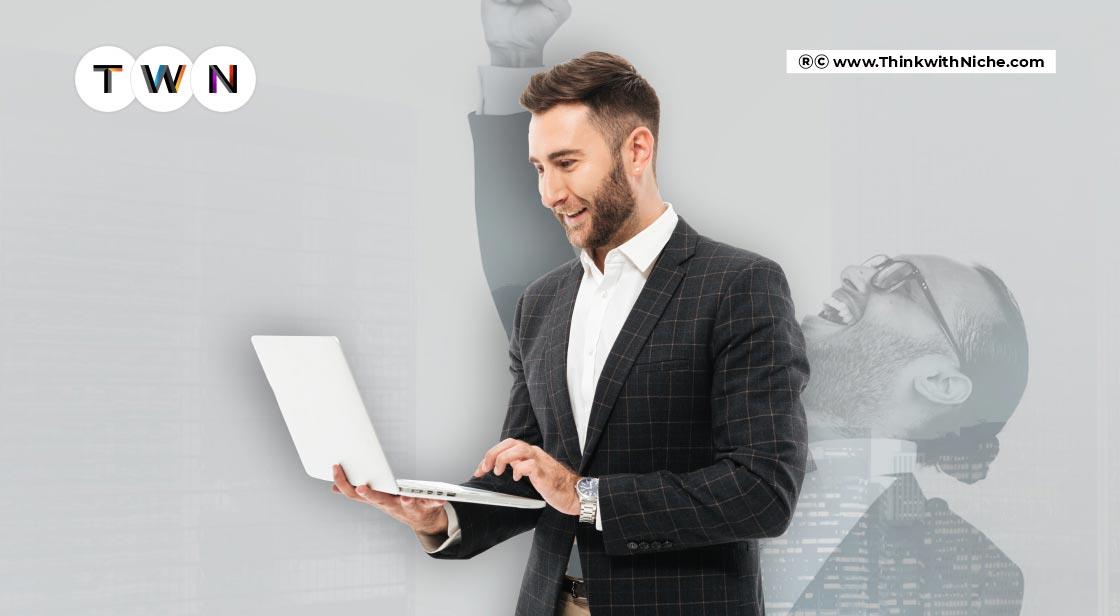 Having a side business on top of a day job isn't easy, but it's becoming more common. A side hustle can be a great solution if you want to supplement your income or pursue a passion in your spare time, or if you want to start a business one day and hope to grow your side business into a full-time gig. Indeed, 45 percent of working Americans have a side hustle. It equates to approximately 70 million people. The side hustle trend isn't going away, thanks to an increasingly mobile or freelance-based workforce.
If you want to get into the hustle game, try one (or more!) of the 44 side business ideas I have compiled here. Most of these side hustle ideas can grow into full-fledged businesses, while others are simple, time-efficient ways to supplement your income while working your day job. Let's get started. #TWN
Continue Reading..
There is a misconception that prevents people who want to start their side businesses from following their dreams. It's a misconception that's not only untrue but also dangerous to the small business community. It's not true that every entrepreneur lives in a rundown apartment in Silicon Valley, eats boxes of cheap mac-and-cheese, and stays up all night building the next big startup. Most entrepreneurs aren't living in poverty, hoping to one day sign the papers for millions of dollars in funding, only to have their ideas become the next global craze.
The reality of entrepreneurship is much different and more mainstream than the model depicted in movies. Entrepreneurs are more likely to be between the ages of 45 and 54 and of minority descent, according to a Kauffman Foundation study. Even if they are starting businesses as a second career, they do not fit the stereotype.
Another common misconception is that businesses must begin with a "bang," which translates to a lot of time, quitting your day job, sacrificing family time, and taking a big personal and financial risk on a dream that may fail and leave you in a lot of debt.
In fact, many business owners begin their ventures as side projects. They don't quit their day jobs but rather use the skills they've acquired to launch their side business. They don't expect these businesses to pay the bills, but they also don't want to limit their growth. Starting small reduces startup costs. If it fails, they will have lost very little. How do you get started with a side hustle? Here are a few pointers.
How to Start a Side Business
If you are pressed for time, here's a peek into the steps of starting a side business, which, of course, I will explain extensively as we move ahead.
Make It Scalable
Limit the Formal Marketing
Compartmentalize
Don't Expect It to Be Easy
Make It Scalable
So you enjoy cooking? You could open a restaurant, which will require a full-time commitment and a large investment, or you could open a weekend catering business or a mobile food truck. A business in which you provide small services on your own timetable can expand as much or as little as your time allows. When you're first starting out, look for those opportunities.
Limit the Formal Marketing
You want to increase your sales, but investing in large marketing campaigns could have two negative consequences: you could waste a lot of money on a campaign that produced very little business, or it could produce so much business that you don't have time to handle all of the orders. Instead, concentrate on word-of-mouth advertising and allow the company to grow debt-free.
Compartmentalize
If you intend to keep your day job, avoid combining the two businesses. Even if you've lost some of your enthusiasm for your job, the one that pays the bills and provides health insurance and a retirement package deserves the majority of your time and energy. When you get home from work, focus on your side business.
Don't Expect It to Be Easy
Before starting your side business, consider your expectations. If it's going to be a part-time effort, expecting to rival your full-time competitors in the first few years is unrealistic. You don't have to be the biggest to find fulfillment. Expecting to do something you enjoy while making a little extra money is a healthy and appropriate goal.
I know what you might be wondering now; Sameer, since you have told how to start a side business, but what are the available option, and are there any profitable side hustles?
There are, and I have got 44 of them!
The following are tried-and-true methods for people to generate significant revenue for themselves, ranging from short-term gigs that provide quick extra cash to longer-term ventures that have the potential to grow into full-fledged small businesses. Whatever you're looking for, look through the list below and choose a method that fits your skillset and time constraints. Why waste time scrolling through social media when you could be earning money?
44. Edit videos
More videos from their favorite brands are desired. This means that businesses require more video producers. By mastering Adobe Premiere Pro CC, you can learn how to become one yourself.
43. Sell NFTs
Non-fungible tokens are here to stay. With the growing interest in the metaverse, NFTs provide an opportunity to make significant money in the collectibles and gaming worlds. NFTs can be purchased on platforms such as OpenSea and Rarible.
42. Run Instagram or Tiktok Ads for Other Businesses
If you're a marketing whiz, look for brands that don't appear to be connecting with Gen-Z on social media. Offer a freebie to get started and quickly work your way up to $1,000 a month or more without devoting too much time.
41. Invest with LendingClub
You can invest in LendingClub, a peer-to-peer lending service. If you have some spare cash and want to put it to good use, you can use this platform to invest in businesses from a variety of industries. Algorithms calculate risk for you, and the higher the risk in an investment, the greater the potential reward.
40. Sell on CafePress
CafePress allows you to sell items with digital designs. If you're a talented graphic designer, you could create a slew of designs for various formats, such as t-shirts, hats, and cups, and earn a commission on each sale.
39. Do Interior Decorating
Consider doing interior design for clients if you have a creative eye. Use a site like Houzz to publicize your skills and services.
38. Become a Virtual Assistant
Virtual assistants are in high demand, but it only makes financial sense if you have spare time and are well-organized, as the workload can rival full-time work. It also doesn't hurt to live in a lower cost-of-living area.
37. Become a Local Tour Guide
Consider becoming a local tour guide if you live in a vacation destination. You could even offer your services for free and then request a tip at the end to entice more people to join you on your tour.
36. Teach Driving Lessons to Students
Are you an excellent driver? Why not become a certified driving instructor? You can advertise your services both online and offline, or you can search for part-time driving instructor jobs on sites like Indeed.com.
35. Become a House Sitter
Become a professional house sitter and keep an eye on people's homes while they are away on vacation or have a second home that they don't spend much time in. HouseSitter.com and Care.com both have house-sitting jobs available.
34. Write Resumes
If you have a talent for writing resumes, advertise your services on sites like LinkedIn and other professional platforms. Do a few for free to get some great feedback, then watch your sales skyrocket.
33. Do Email Marketing
Email marketing is one of the most profitable forms of online marketing. Attracting subscribers and establishing a personal connection with them, on the other hand, requires a significant amount of effort. To get started, use platforms such as LeadPages, Aweber, Constant Contact, MailChimp, and ConvertKit.
32. Become an Affiliate Marketer
Affiliate marketing is a very appealing industry. Many affiliate marketers, however, do not make a lot of money. If you have the necessary skills to succeed in this field, you could literally make a small fortune. But be wary of getting caught up in unrealistic hopes or dreams of making money without putting in much effort.
31. Give Music Lessons
Consider teaching others in your area if you play the piano, guitar, or another instrument. Promote your business online by using social media or your personal or professional networks.
30. Personal Training
Find clients you can help achieve their weight loss or fitness goals. It is a great option for fitness enthusiasts. Create meal plans or workout routines, and you could earn a commendable living for your efforts. First and foremost, obtain the necessary fitness training certifications.
29. Become a Freelance Article Writer
Earn extra money by writing articles for others. If you enjoy writing, you could assist other bloggers or even work as a ghostwriter for well-known business leaders. Advertise your services on sites like Freelancer, Upwork, and others.
28. Start a Food Truck
Buying a food truck requires a significant investment, but the food truck industry is rapidly expanding. The choice of location and cuisine is critical to the success of this side hustle. Before you begin, conduct extensive research.
27. Open a Mobile Pet Grooming Service
Try your hand at pet grooming. Purchase and outfit a mobile van for on-the-go pet grooming. It does necessitate a small investment, but it is a side job you could do in your spare time.
26. Wash and Detail Cars
Cars in your area can be washed and detailed. Distribute flyers in your neighborhood or advertise your services on social media. In more affluent neighborhoods, mobile car washing and detailing has become a relatively profitable business.
25. Teach a Language
You could teach a second language to others as a side job if you know a second language and are fluent in it. You could teach English as a second language in your chosen country if you're traveling as a digital nomad.
24. Sell Products on Etsy
Another good side hustle is selling crafts or other homemade items on Etsy. Etsy is one of the most popular online marketplaces for selling handmade goods. You could also sell digital items that can be printed, such as digital posters.
23. Use TaskRabbit
TaskRabbit connects you with people in your area who are looking to complete specific tasks. Lifting heavy furniture, assembling furniture, and so on are examples of tasks. You'll need to register and be vetted, but it's a simple way to earn some extra money in your spare time.
22. Design Logos on 99Designs
You could potentially compete for design work on 99Designs if you're graphically inclined and can use programs like Photoshop and Illustrator. However, you won't be paid unless your design is chosen as the winning design, so you'll need to be a fantastic designer to make any extra money here.
21. Sell Technical Services on Upwork
For a long time, I've relied on Upwork to find graphic and web designers. Upwork, on the other hand, offers a way for accountants, lawyers, and other professionals to make money. Keep in mind that you'll be competing with thousands of other service providers, so it'll take some time to get this off the ground.
20. Create YouTube Tutorials
Although it is not the quickest way to earn extra money, creating YouTube tutorials can help you earn a respectable amount of money as long as what you deliver is engaging and keeps people interested for a long enough period. You could also use free tutorials to upsell viewers on products and services you provide.
19. Have a Garage Sale
You could always hold a garage sale to make some extra cash while clearing out your home of clutter. It is ideal if you have children who have outgrown their toys or if you simply have a large number of items to get rid of. Place some signs around town or use Craigslist to advertise.
18. Participate in Marketing Focus Groups
Consumer response to products, services, and advertisements across a variety of mediums is constantly being studied by marketing companies through focus groups. I used to do these studies all the time in college, and you can too to make some extra money. It does not necessitate any special training.
17. Clean Houses
Housekeeping is an excellent side hustle. Many private families and homeowners rent out their homes on a short-term basis and require housekeeping or cleaning services. To promote your services, you can list them on websites such as HouseKeeper.com and others.
16. Babysit or Become a Nanny
You could always start babysitting or even become a part-time nanny if you need some extra cash. You can do this on a variety of websites, such as Care.com or SitterCity, or you can even advertise your services on social media sites. You'll be vetted and rated for your services, so make sure you deliver a great one.
15. Walk Dogs
Dog walking is a skill that almost anyone can learn. Create a few flyers on your computer and place them in mailboxes if you live in a dog-friendly neighborhood. Indicate that you are a dog walker and offer a price. Build up a steady stream of customers, and your dog-walking business will flourish.
14. Become a Personal Chef
Are you a skilled cook? You could work as a personal chef and prepare meals for others. You could easily market your services on social media or even build your own website. There are also numerous websites where you can market your services, such as HireAChef.
13. Produce an Audiobook
Create and sell audiobooks on platforms like Audible and iTunes using a platform like ACX. With the right volume of audiobooks, you can easily create a five-figure monthly income if you have a great idea for a non-fiction audiobook where you can teach difficult skills like stock trading, foreign currency investing, accounting, online marketing, or others.
12. Write an eBook
I've long been interested in the passive income generated by writing an eBook and publishing a print-on-demand paperback companion. You can easily create and sell an eBook that costs nothing to produce, as well as a paperback that earns you money only when it sells, by using Amazon's KDP and CreateSpace platforms. It removes a lot of the previous friction involved in getting published.
11. Build a Sales Funnel with ClickFunnels
I have a friend who is obsessed with sales funnels as she's an online marketer and software engineer. Many people, however, struggle to create a proper funnel that converts. It necessitates a high level of technical and marketing expertise. However, Russell Brunson's ClickFunnels, a SaaS company with over 40,000 customers, removes all of the guesswork. Using a platform like this, you can create a sales funnel and automate your selling.
10. Create an Online Course
Create an online course using a platform such as Udemy or Teachable and use some of your skills to earn some extra money. You could make a significant side revenue stream by creating courses that deliver tremendous amounts of value, depending on how much time you invest in your course.
9. Start a Blog
So, a blog isn't going to make you rich overnight. However, if you start a blog and provide a lot of value, you can set yourself up with a platform for generating a lot of passive income. This side hustle idea can be easily built with just a few hours of work per week, but you must be consistent and post great content regularly.
8. Tutor over Skype
Another inventive side hustle idea is to tutor people via Skype, regardless of where you live. It is fantastic, especially if you're a digital nomad looking to earn more money than the local job market can offer. If you're traveling through Asia or another low-cost-of-living country, tutor people from the United States or the United Kingdom.
7. Sell Services on Fiverr
Fiverr aided in the birth of the Gig Economy. Although services start at $5, some Fiverr sellers earn six figures or more per year. You can sell almost anything on this platform, but to succeed and become a Super Seller, you must provide massive amounts of value, even at lower price points.
6. Manage Social Media for Small Businesses
Many small businesses require a social media manager because they lack the time and expertise to constantly post on social media platforms such as Facebook, Instagram, Snapchat, and Twitter. Make contact with local businesses and offer your services in exchange for a monthly fee. It is a simple way to earn extra money regardless of where you live.
5. Rent your Spare Room on Airbnb
Airbnb is a fantastic resource for people who want to rent out a spare room or even their entire home. If you need money quickly, Airbnb provides a way for you to create a profitable side hustle. You will be paid 24 hours after a guest checks in, to avoid any problems or potential scams. Some people make their living solely by renting out rooms or homes on Airbnb.
4. Deliver for PostMates
Delivering for PostMates is another excellent way to increase your income. You have the option to work whenever you feel like it, just like with Uber and Lyft. While the pay isn't great, you do have the opportunity to earn tips. It is a great way to make money without quitting your day job if you live in a heavily trafficked area like Los Angeles or New York City—and you don't even need a car.
3. Drive for Uber or Lyft
Driving for Uber or Lyft is among one of the most common side hustles. Uber and Lyft are at the frontline of the sharing economy, which has significantly exploded. What's the best part? With just a click of a button, you can turn your availability on and off on these networks, effectively allowing you to earn some extra money in your spare time.
2. Recycle Used Smartphones on Gazelle
I've sold a few used smartphones on Gazelle, and it's a quick and easy way to make some extra money if you have an old iPhone, Samsung smartphone, or other device lying around. While it isn't the most lucrative side hustle, it will provide you with some extra cash that may be useful depending on your financial situation.
1. Sell items on Craigslist, eBay, or Facebook Marketplace
Selling items on sites such as Craigslist, eBay, or Facebook Marketplace is one of the most reliable ways to make extra dollars. Any used items, such as household appliances, collectibles, furniture, or anything else that you aren't using or that is collecting dust, can be sold online to make extra money. If you are serious about it, you could even do it professionally for others, earning a small commission on each transaction. Take great pictures and write an appealing description, and you'll be fine.
You May Like