10 Small Business Tech-Tools for Growth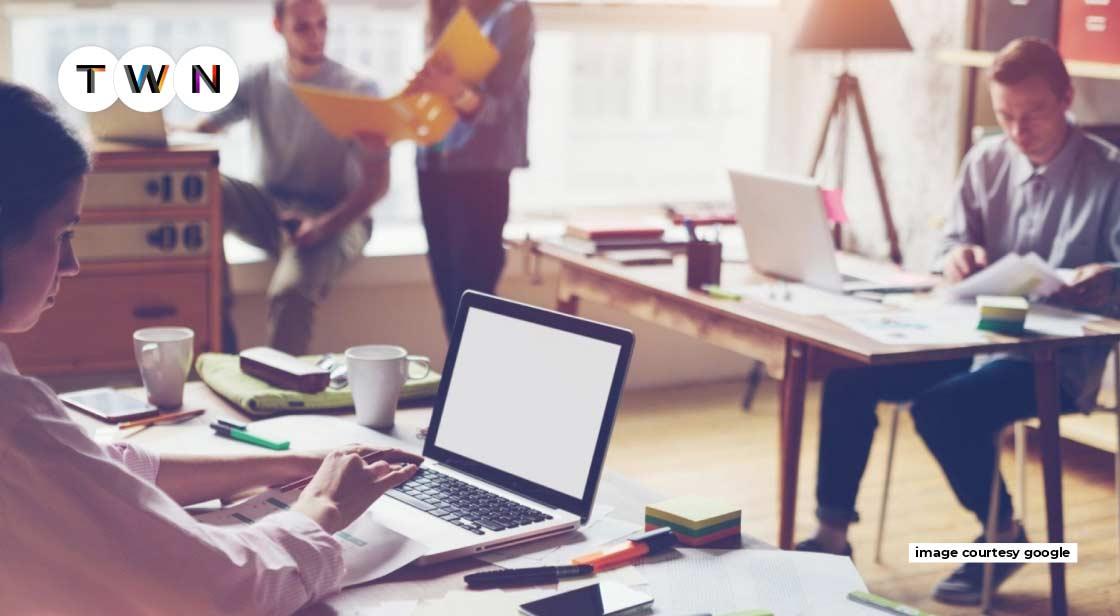 There are numerous inventive ways to use technology to assist in the operation of a small business.
Because small businesses typically have limited financial and human capital, owners must look for ways to use technology to maximize the resources they have.
Small businesses, as opposed to large corporations, can quickly and successfully implement new technology in their day-to-day operations. Here are the top ten tech tools to help you grow your small business today! #TWN
Continue Reading..
If you own a small business, you've probably heard the phrase "there aren't enough hours in the day." Your days are full, from drafting proposals and meeting with clients to staying on top of emails and administrative tasks. It's easy to become exhausted and overwhelmed.
Fortunately, technological developments in software and apps have resulted in a plethora of digital tools available to assist you in streamlining your business and making your work less stressful.
But, with so many viable options, how do you know which ones will work best for your company? In this article, we'll share some tool recommendations to make your life easier. So, if you are seeking the best tools for businesses, this article is a must-read.
Benefits of Using Tech Tools for Small Businesses
Before we get started, let's talk about why investing in tech tools for your small business makes sense. To begin with, technology can save you time, allowing you to focus on what is important. Instead of spending time on manual administrative tasks like data entry and invoicing, you can use that time to talk to clients and prospects, improve your products and services, and engage in other strategic endeavors aimed at growing your business.
Second, technological tools can help you save money. A CRM tool, for example, can automatically identify where you may be "leaving money on the table" with a specific group of customers. Accounting software may reveal insights that indicate you've been paying too much tax. A backup solution can help you avoid losing data or experiencing unwelcome downtime, which can lead to customer churn or revenue loss. A solid project management solution will keep you from inadvertently missing a deadline, resulting in a service-level agreement breach and the associated penalties.
Third, digital tools help to support the new post-pandemic paradigm, in which individuals and businesses want to limit in-person interactions due to ongoing health concerns and regulations. Because tech tools are digital, people can conduct much of their "business as usual" activities from any location and on any device. Furthermore, most tools are available as software-as-a-service (SaaS), which means you only pay for the features you want and need; you can easily cancel your service if you decide a tool isn't for you.
These examples demonstrate that carefully selecting and implementing technology tools for your small business makes good business sense.
Now it's time to recommend some solutions in each tech tool category for you to consider. We'll also discuss their benefits as well as any potential drawbacks or limitations.
The Top 10 Tech Tools for Small Businesses in 2022
Here's the list of top ten Tech Tools for Small Businesses:
Project Management Tools: Trello

E-Signature Tools: DocuSign

Email Marketing: MailChimp

Customer Relationship Management (CRM): HubSpot

HR Management: GoCo

Accounting Software: QuickBooks Online

Communication and Collaboration: Microsoft Office 365

Password Management Tools: LastPass

Website Monitoring: Google Analytics

Data Backup: Rewind
1. Project Management Tools
If you're trying to keep multiple balls in the air, project management software can help. Essentially, these tools allow you to keep track of your activities, appointments, and deadlines digitally (as opposed to having to do so manually).
These tools can generate reminders for upcoming tasks and events, including details such as when and where your next meeting will take place. Furthermore, these tools can send similar reminders to other team members, ensuring that everyone is aware of what is expected of them and by when.
One of our favorite project management tools is Trello.
Advantages
Simple pricing structure; they provide a version that allows you to invite an unlimited number of members and create boards, cards, and lists.

It runs on all platforms and is mobile-friendly.
Disadvantages
If you are a basic member, you have a 10MB file upload limit for each attachment.

Risks associated with data backup – you cannot import data back into Trello in the event of an emergency or data loss. (With the Rewind Backups for Trello Power-Up, you can reduce this risk.)
2. E-Signature Tools
When you and others need to sign contracts and agreements, e-signature tools come in handy. Simply upload your documents, enter the email addresses of those who need to sign, and the documents are delivered to the recipients' inboxes.
Most e-signature tools allow you to set due dates for signatures and automatically send notifications to any parties who have not yet signed. E-signature solutions are a seamless (and thus environmentally friendly) alternative. They also provide support for geographically dispersed and remote work environments.
DocuSign is one of the best and most widely used e-signature tools.
Advantages
Option to assign and supervise all document signing activities and users through an administrator.

Signature groups are formed for specific tasks.
Disadvantages
Given that Adobe has invented its own free signature feature, it is somewhat pricey.

Slow response time and difficulty setting up the tool across a large organization with many users.
3. Email Marketing
It's quick and simple to keep your email subscribers up to date on the latest events in your business, as well as any special offers or promotions you're running, with digital email marketing systems.
Many of these tools also allow you to auto-generate a regular email newsletter to your social media platforms, eliminating the need for you to create them manually.
MailChimp is a market leader in the email marketing industry.
Advantages
A/B testing capability and highly targeted user segmentation

Campaign metrics and analytics reports at the granular level.
Disadvantages
Gmail recipients occasionally do not receive their emails, or they end up in their Trash folder.

As the audience grows, it becomes more expensive.
4. Customer Relationship Management (CRM)
CRM software is a critical business tool for small businesses. It gives you a centralized repository from which you can monitor, manage, and measure all aspects of your customer relationships and outreach. It can tell you who is receiving, opening, and reading your emails, as well as who is visiting your website. It can also alert you if you haven't contacted a high-value client in a while.
CRM tools analyze data to provide you with regular relationship "temperature checks" and to recommend the next steps for engagement.
HubSpot is a helpful tool for staying top-of-mind with your customers.
Advantages
Capability to closely monitor and analyze customer demands.

Excellent customer service.
Disadvantages
Email's video capabilities are somewhat limited.

Color options are limited and the interface is dull.
5. HR Management
Few small businesses can afford a full-time or part-time human resources administrator. Human resource management software handles everything from payroll and shift planning to supply important company announcements.
GoCo is a market leader in this field.
Advantages
Ideal for small businesses that require payroll software as well as basic HR assistance.

Customer service that is both friendly and prompt.
Disadvantages
Fees are a little on the high side.

There is no mobile app.
6. Accounting Software
Online accounting software essentially replaces the work of an accountant or bookkeeper. This includes tracking your income and expenses, invoicing, expense claims, and creating the documentation needed for tax returns.
Many small business owners prefer QuickBooks Online.
Advantages
Simple to use and intuitive

Easy to integrate with other apps
Disadvantages
Inventory management capabilities are limited.

The report builder in QuickBooks Online lacks some functionality when compared to the desktop version.
7. Communication and Collaboration
As your company grows, relying on email and phone calls can become inefficient. Instant chatting and file sharing are features of modern digital communication and collaboration tools.
For many small business owners, Microsoft Office 365 is an attractive option.
Advantages
Identity management is simple, as is software installation and management.

People can easily view their colleagues' calendars and schedule meetings; the email function is clean and well-organized.
Disadvantages
Because Microsoft does not back up Office 365 user data, it recommends using third-party solutions to protect data from common issues such as file corruption and human error.

If you do not invest in a third-party backup solution, you may experience unwelcome downtime, decreased productivity, and even compliance issues.

Rewind Backups for Microsoft 365 provides your team's productivity data with continuous access, total control, and security.
8. Password Management Tools
Password management software allows you to securely manage all of your accounts.
They avoid the risk of people reusing and writing down easy-to-guess passwords.
LastPass is a popular option in this case.
Advantages
There are numerous excellent free features.

All devices are automatically synced.
Disadvantages
When compared to its competitors, it is expensive.

Customer service is sometimes criticized for being inadequate or unresponsive.
9. Website Monitoring
Your website is the front door to your company, and you've undoubtedly spent time and money making it as appealing and user-friendly as possible. However, you must understand who is using it and which areas receive the most (and least) traffic.
These insights are provided by website monitoring tools, allowing you to make the necessary changes and improvements.
Small business owners frequently use Google Analytics to monitor their websites.
Advantages
Displays the sources of your traffic (such as organic search, referrals, and direct traffic).

Ecommerce conversion tracking goes beyond simple revenue reporting by demonstrating how different products or product lines are selling and how you can enhance your checkout and cart processes.
Disadvantages
Spambots drive a significant amount of traffic.

Inability to track returns or fraudulent orders accurately.
10. Data Backup
It is simple to delete or corrupt SaaS application data by accident. Conflicting software and threat hackers can cause major disruptions. Although Saas providers back up data at the platform level, you cannot access that data to restore your account.
Backup software provides you with complete control and instant access to your critical business data. If something goes wrong, you can easily restore your data with a few mouse clicks.
Rewind is preferred by business owners who are concerned about losing critical data.
Advantages
A low-cost solution for businesses looking to back up, restore, and copy their critical data.

Backup and recovery for BigCommerce, Shopify, GitHub, QuickBooks Online, Trello, and other platforms.
Disadvantages
Often overlooked until a company has suffered a catastrophic data loss.
Final Thoughts
This is not an exhaustive list of small business tools. The size and maturity of your business, the industry in which you operate, and your budget will all naturally influence which digital tools you choose to invest in.
However, the value you'll gain from these tools is in their ability to automate much of the time and effort involved in mundane tasks.
Furthermore, in a post-pandemic world, they can assist you in meeting the need or desire for people to work and run their businesses remotely.
Start slowly, in our opinion. Many of these tools offer free trials, so try a few and see which ones work best for you. Also, solicit feedback from your team, as well as your clients and partners, on which ones they prefer or dislike working with. Once you've identified a few, you can begin to scale them up.
Also, keep up with new features and functionality to ensure you're getting the most out of your investments.
You May Like