Sircilla Silk Sarees: The Magic of the Matchbox Sarees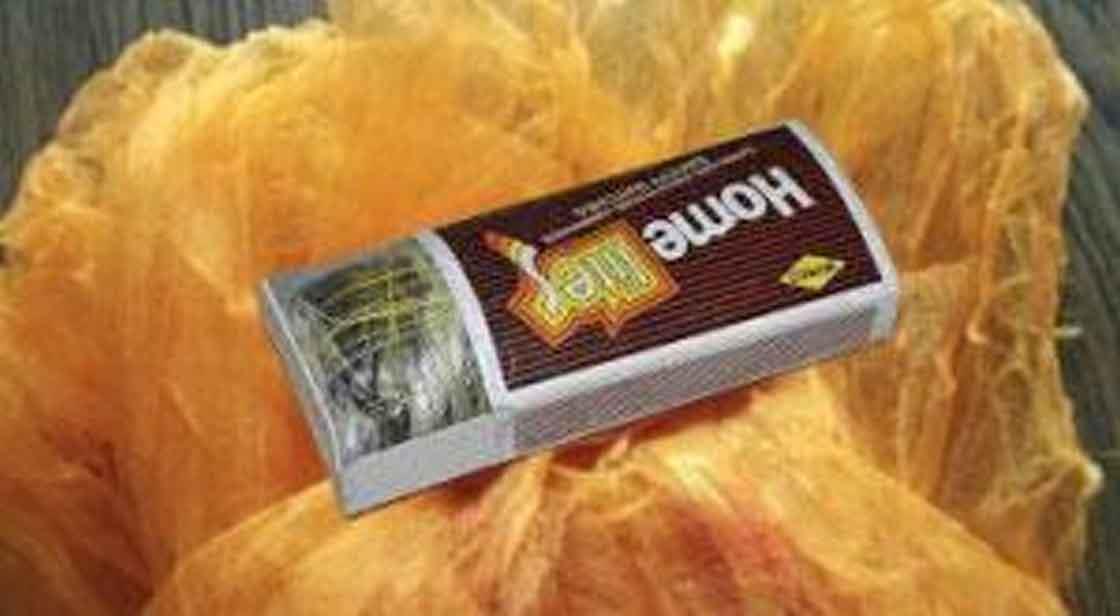 The beauty of Silk Sarees is famous worldwide. The elegance and class it renders are second to none but have you heard about the Silk Saree that fits into a Matchbox? Yes, Nalla Vijay of Sircilla, Telangana is the man who weaves it! Let us learn about it in this blog! #TWN
Continue Reading..
Sarees! This beautiful attire has wowed the world with its elegance and grace. It has been the choicest clothing of women for ages, and its never-ending popularity speaks volumes about its timelessness! Every woman loves wearing a Saree. It expresses her feminine beauty in the best manner! It is common for Indian women, but in the United Kingdom and the USA, women cherish wearing a Saree! A Saree-clad woman earns respect and admiration from everyone! And when it comes to Silk Sarees, richness knows no bounds!
The Aura of Silk Sarees!
Silk Sarees have their own aura! They are embedded with a royal luxurious glaze with every thread! The 5.5m long drape wins your heart with its elegance and classy silk material. Its rich glow and tasteful craftsmanship make you the cynosure of all eyes at a party. You may or may not possess the grace, but your silk saree fills up this flaw beautifully. It provides grace and class and enhances your look a million times more than any other outfit! Especially if it is a wedding or an auspicious occasion, silk sarees fit the bill perfectly. No wonder it is the first preference of men when they have to choose a gift for their wives! And wives are thrilled to get Silk Sarees in gift from their hubbies!
The Wonder of the Matchbox Sarees!

Sircilla Silk Sarees
The thought of gifts reminds me, have you ever tried packing a Saree in a Matchbox? What? No, I am not joking! We have a gentleman who weaves Silk Sarees that are so light that they can fit into a matchbox! He is a weaver named Nalla Vijay from the Rajanna Sircilla Town in Telangana in India. His wonderful weaving skills and creativity have won him many fans around the world. Many famous personalities like former Prime Minister Indira Gandhi and International guests like Michelle Obama have had the pleasure of draping in these Matchbox beauties!
Sircilla: The Town of the Matchbox Magician!
Nalla Vijay, the celebrated Matchbox Saree weaver, hails from Rajanna Sircilla, a small town in Telangana in India. Sircilla, the name is derived from the word, Sirishala which means "Center of Wealth." Indeed it is, for it is the hub of Silk and Silk Sarees. The town is dotted with spinning mills, power looms, textile processing, and dyeing units. It is the biggest 'Textile center' in Telangana. People also address it as the Textile Town. It has over 40,000 power looms, and most of the natives are employed in the weaving industry. When the craftsmen of richness live here, why will it not be known as the "Center of Wealth?"
Matchbox Saree Price
Vijay told local media that a saree weaved on a traditional loom will cost around Rs 12,000, while a machine-made saree will cost around Rs 8,000.
Nalla Vijay: The Magical Matchbox Saree Weaver!
Nalla Vijay is the man in the spotlight these days! This 33-year-old weaving superstar resides in the Karim Nagar district of the Sircilla town in Telangana. And it is there that he works his magic on the loom and creates masterpieces that gratify us with their exclusivity. It began in 1983, so it has been about 39 years of amazing craftsmanship. The Matchbox sarees are handmade, a skill he says he inherited from his father - "My father Nalla Parandhamullu started weaving the Matchbox Saree while trying to keep the wolf out of the door." The skill that began as a means to earn a livelihood is now celebrated as an admirable talent around the world!
Matchbox Sarees: Where Exclusivity meets Endurance!
The unique craft of Nalla Vijay has given a new dimension to the Silk Sarees of Sircilla, Telangana. He has showcased his talent to the Ministers of the state, and everyone has applauded his miraculous talent. A silk saree that is 5.5 meters long, and 100 gms in weight, can fit in a 5/3 inch Matchbox is no mean task. India has got talent! And it is not for nothing that Vijay is earning praise in the world! It demands intense hard work and passion in designing this Matchbox Saree, where there is no compromise in quality. As says Nalla Vijay, "Weaving this Saree is time-consuming and labor-intensive work." It takes 15 to 20 days to weave it on the Handloom. We do not use any kind of chemical to make the garment, and it is 100 percent natural. We get pure silk from the Jangaon district and use only vegetable dyes to impart color."
Handloom vs Power loom
You may ask, what is the need for handloom when in the modern age power loom can perform the same job and in less time? Indeed it can! Power loom takes just three days as compared to the 15 to 20 days of the handloom. But handloom Silk Sarees are better in quality and durability. There is a similar difference in cost also. While the handmade Matchbox sarees cost Rs. 10,000/- and this price can increase according to the material, the Saree woven on power loom will cost you about Rs.8,000/- depending on the material. This cost is nothing compared to the intense labor involved in the design and the creation of these timeless classics!
Incredible Craft but the Struggle Continues!
The Matchbox Sarees designed by Nalla Vijay are art pieces to cherish forever, but it is our misfortune that this incredible talent has to struggle in our country. The great man himself expresses his pain "Despite our talent, we struggle to make the ends meet. These Silk Sarees do not bring us much profit as the input resources end up costing more than we earn. I request the state government to offer us financial assistance so that we can keep our grand weaving traditions alive." His statement reflects the problems he is facing in his path of love. And the onus is on us to remove the thorns make the road smooth for him!
Conclusion
The Sircilla Silk Sarees handwoven by weaver Nalla Vijay can indeed be defined as a Matchbox wonder! Who could think of packing a 5 meter long Silk Sarees in a small matchbox? But this wondrous idea came to Nalla Vijay's father, and now Nalla Vijay is carrying the family tradition forward. The Matchbox Sarees are exported to New Zealand, the US, and Sri Lanka, and all are full of praise for this weaving magician from India! It is a matter of great pride, but at the same time, we also feel that our weavers and artisans must get the support they deserve to enhance their craft and give strength to our nation. They are our precious gems, and we must treasure them much like a Cocoon that protects the Silkworms! Many Salutations to the weaving magician!
Related Blogs
Lifestyle and Entertainment


You May Like
Lifestyle and Entertainment

Lifestyle and Entertainment

Lifestyle and Entertainment

Lifestyle and Entertainment