Shiv Nadar: A Visionary Who Revolutionized Indian Business Outlook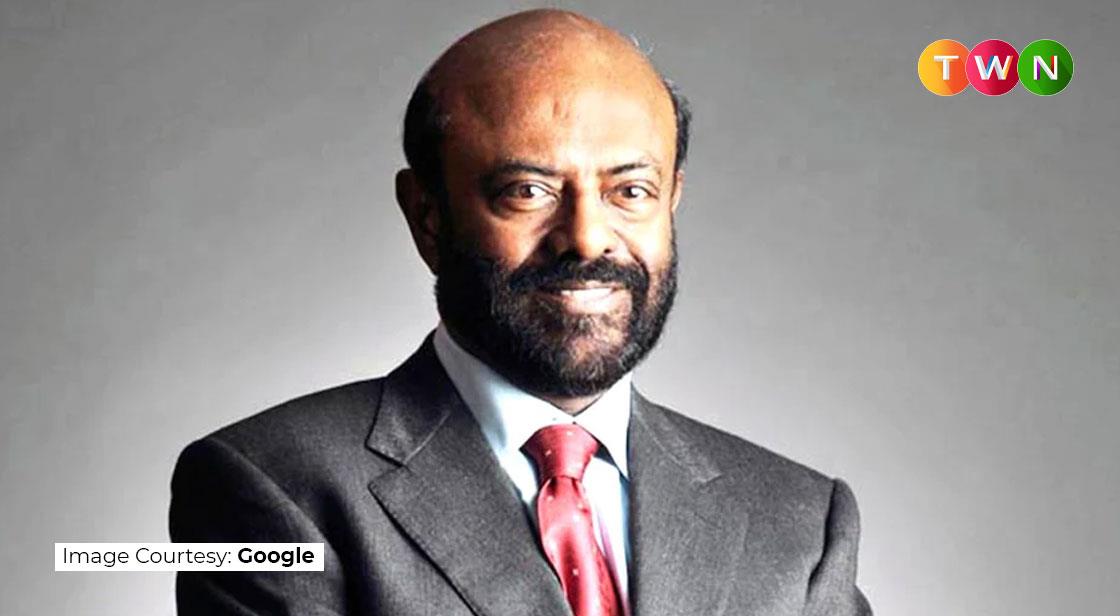 Shiv Nadar has always been a visionary, and he's always been ahead of the curve. His business model has helped him become one of the most successful businessmen in India, and he's brought his pioneering business strategies to new fields of philanthropy. Shiv Nadar University is set to open its doors next year, and Shiv Nadar will continue to lead India into the future. Read the article to know more about Shiv Nadar and his works. #TWN
Continue Reading..
So, you want to start a business in India? With a population of 1.2 billion and growing, the country is a hotspot for new entrepreneurs. But how do you know where to start? If you're looking for someone who's been there, who has done that, then look no further than Shiv Nadar, the Indian businessman, and philanthropist. As founder of HCL Technologies and chairman of HCL America, Shiv Nadar has made his mark on the world by revolutionizing the ways businesses are done. In addition to being an entrepreneur and investor, he also does philanthropic activities such as donating $1 million towards making India 100% cashless. Here are some things to know about Shiv Nadar so that you can be inspired beyond just business ideas.
How Shiv Nadar Became a Business Mogul?
Shiv Nadar's journey to business success started as a student in the United States. He was just 31 years old when he founded HCL, which stands for Hindustan Computers Limited. As a student, he had no other choice but to work and go through many different jobs to fund his education. His next venture was with HCL America, a subsidiary of his first company. At the time, IT outsourcing was just beginning to take off in India, and Shiv Nadar saw it as one way that Indian companies could compete on a global scale. Nowadays, HCL America has more than 22,000 employees worldwide, and Shiv Nadar is still running the show.
The Impact Of Shiv Nadar's Philanthropic Efforts
Shiv Nadar is one of the most important figures in India today. He has been responsible for revolutionizing how businesses are done in this country and what they should look like. In addition to being an entrepreneur, Shiv Nadar has a lot of time on his hands. With so much time on his hands, Shiv Nadar uses it to think about ways he can help people. For example, he's donated $130 million towards educating Indian youth and creating job opportunities in recent years. It includes donating a total of $22 million toward the education of 12,000 children from underprivileged backgrounds at the Harishchandra Jain Academy (JHA) in Mumbai.
The Success Story of Shiv Nadar
Shiv Nadar was born in Thiruchendur, Tamin Nadu India on 14 July, 1945. Nadar studied at Town Higher Secondary School, Kumbakonam. He also studied in the St. Joseph's College Higher Secondary School, Trichy. Later he joined St Joseph Boys' High school and completed his high school education there with a degree in Electrical and Electronics Engineering from PSG College of Technology Coimbatore. While working at HCL, Shiv Nadar took many risks to establish a software company that became one of India's most prominent businesses- HCL Technologies Limited- which is now valued at USD 11 billion and employs more than 197777 people.
Nadar was recognized by Forbes as one of the 30 richest Indians in 2006 with a net worth of $1 billion and is also a member of IBM's board of directors.
In 2022, Forbes ranked him third among the top ten billionaires of India with a net worth of $28.7 billion.
What's Next for Shiv Nadar?
He revolutionized business ways by investing in a business called HCL Xperts, which is a company that helps small businesses with their technology needs. Since its inception, this company has seen a 10x growth rate!
Shiv Nadar also founded two charitable organizations in India: The Shiv Nadar Foundation (SNF) and Shiv Nadar University (SUN). These organizations work towards supporting education, social welfare, disaster relief, and healthcare initiatives. Shiv Nadar believes that understanding diversity is important for everyone to succeed. As such, he established SNF to create an environment where students from all backgrounds are encouraged to learn from each other to break down barriers and empower people through knowledge and leadership development.
Shiv Nadar University Chennai
The Shiv Nadar Foundation is a global university that focuses on innovation and creating socially conscious leaders who are capable of addressing future challenges. It was established by "Shiv Nadar," Founder of HCL - a leading global enterprise. The Foundation helps build institutions that develop world-class skills, impart values to students, and trigger transformation through the Ripple Effect. Together with more than 30 000 students, it has had an impact on shaping their futures over time.
Students enrolled at Shiv Nadar University can expect the very best of academic excellence and career preparation. Thanks to its close links with HCL, a US$10 Billion global enterprise, SNU is well-prepared for evolving academic and professional demands in India and abroad. The program design is customized to meet the needs of each student as they prepare themselves for success. The program includes world-class research facilities - one of southern India's most impressive resources-"equipped libraries" that boasts an extensive collection atop their "world-class" space where students can study all day long or take part in sports activities like basketball or volleyball.
The National Institutional Ranking Framework (NIRF) ranked Shiv Nadar University 84th overall in India and 56th among universities in 2021.
Shiv Nadar's Net Worth
Shiv Nadar has a net worth of 2,850 crores USD, according to Forbes 2022. He is one of the richest men in India and one of the top ten richest people in the world. His success has not been an easy time. However, he went on to found both HCL Technologies and HCL America, which have now grown into the world's largest IT companies.
Shiv Nadar Educational Institutes
The Shiv Nadar Schools are located in three different cities: Noida, Gurgaon, and Faridabad. These schools are affiliated with the Central Board for Secondary Education (CBSE) board. They offer students the International Baccalaureate Diploma Program (IB-DP) for Grades XI and XII.
Shiv Nadar Business Model
Shiv Nadar is a self-made man. Shiv Nadar's business model is to apply technology in ways that improve efficiency and productivity while still maintaining ethics. His business philosophy is focused on sustainability, which helps make him a key figure in business in India.
Conclusion
Shiv Nadar has always been a visionary, and he's always been ahead of the curve. His business model has helped him become one of the most successful businessmen in India, and he's brought his pioneering business strategies to new fields of philanthropy.
Shiv Nadar has revolutionized businesses in India, and his success story is yet to be written. Shiv Nadar University is set to open its doors next year, and Shiv Nadar will continue to lead India into the future.
You May Like