Hulk but better: She-Hulk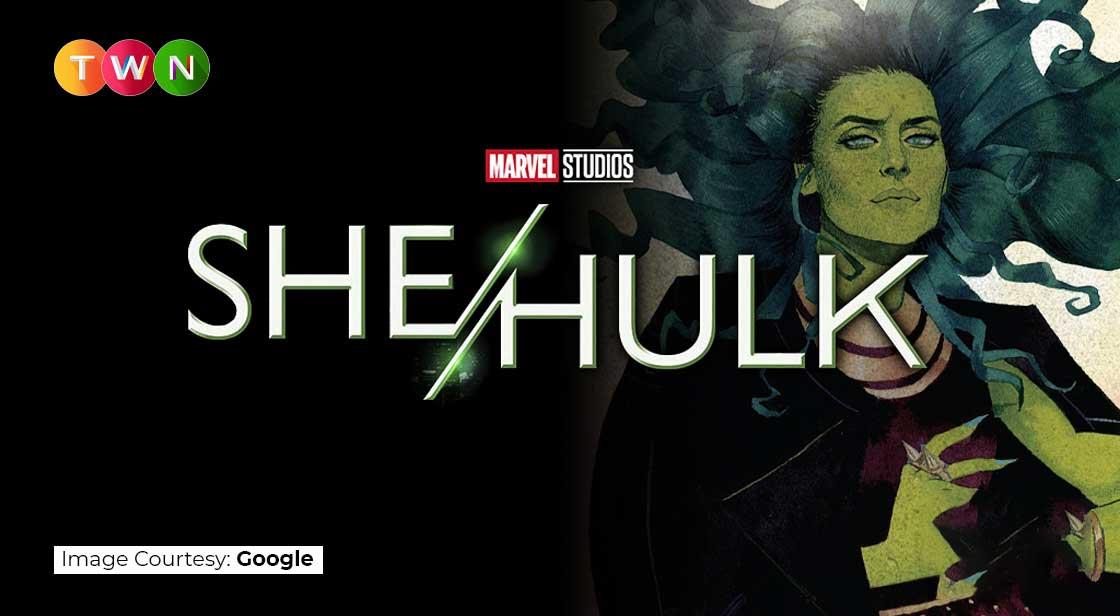 She-Hulk is one of the most popular characters in Marvel Comics, but she has not yet been introduced in the MCU. With the announcement of She-Hulk, comic book fan's excitements are at a peak but it has also created confusion among the people who just watch the movies and don't have any idea who she is. Hence, I am here to introduce you to this female version of Hulk and why I am calling her better than Hulk. #TWN
Continue Reading..
Comic books love creating a female version of their character. If not in their prime universe, they will create a female version of them in the other universe. Marvel and DC both have introduced the female versions of their most popular characters. We have seen cameos of almost every female version in the comics. But Marvel has recently started making them appear in the cinematic universe as well. Recently we saw cameos of female alternatives of some of our star characters, like Spiderman. Although the female version of Spiderman did not make an appearance in the cinemas or series, it made an appearance in the animated movie called "Spiderman- Into the spider-verse," which was the multiverse of Spiderman. Although it was not a mainstream movie, it gained a lot of popularity among Marvel fans and broke the myth that there could be only one Spiderman. The female version was seen in the mainstream Marvel Cinematic Universe, with the appearance of Silvie or the Female Loki in the web series Loki, where Loki and his female version work together to escape the sacred timeline and reach the end of the timeline. The cameo of Silvie was loved by all the watchers, and they demanded more of her. Although we do not know when we will again witness the appearance of Silvie, Marvel has again given us a treat by announcing the dedicated series of the She-Hulk. You must be wondering, Who is She? Is she also from another universe? Don't get impatient, I am here to answer all your questions and take all your sleepless nights away from you.
Who is She-Hulk and What is her Origin Story?
She-Hulk or Jennifer Walters is the cousin of our original Hulk, Bruce Banner. She was not always She-Hulk; her transformation was the result of her cousin donating her his gamma-infused blood and hence creating an alter ego of himself. She-Hulk was first seen in the first edition of the comic "the savage she-hulk" in 1979. Jennifer Walters, a.k.a the She-Hulk, is a lawyer who acquired her degree from Harvard University. When Jennifer was shot because of one of her court cases, Bruce Banner infused her with his blood as it was the only option to save her life and, when her shooter came to finish the business, the gamma particles in her blood got activated, and we saw her for the first time transforming into She-Hulk.
She-Hulk Powers and Abilities
I am sure all of you must be curious about the powers and abilities of She-Hulk and what she is capable of doing. The capabilities of She-Hulk are somewhat like her cousin Hulk, and she also transforms into She-Hulk from Jennifer when she is at her emotional peak. Her powers include: Superhuman Strength, Super Stamina, Speed Agility, and Super Reflexes are some of the honorable mentions. She can also enhance her strength by training and exercise. Which we saw in the comic world when Jennifer trained for months, to win the competition "The Champion of the Universe." Jennifer's training resulted in an increased muscular mass of She-Hulk, which helped her win the competition she once lost. In comics, her strength is said to be even more than the strength of Hercules. She also has super healing ability and skin that is almost impossible to pierce But, she has a limit to her powers and once she has reached her peak, she won't be able to grow any further. Although the limit is unknown, we know for sure that at some point she would be at her peak.
She has not been introduced to the MCU to date. But in 2022, we will see her first appearance in the MCU with her T.V. series. The Kat Coiro-directed She-Hulk is set to release on the Disney+ platform. We will see Tatiana Maslany playing the lead role of She-Hulk and Bruce Banner, a.k.a The Hulk will be played by our evergreen Mark Ruffalo. The cast also includes; Tim Roth as Emil Blonsky, Ginger Gonzaga as Walter's best friend, Renée Elise Goldsberry as Amelia, Jameela Jamil as Titania: A rival of She-Hulk with incredible strength. Additionally, Anais Almonte and Josh Segarra have been cast in undisclosed roles. This series will consist of 10 episodes and, till now, we only have information about the release of one season. This series will be based on her origin and in the future, we can even see this character in the Marvel movies.
She-Hulk vs Hulk
Now comes the most important part: the title of this blog. She-Hulk is better than Hulk. Hulk is far more powerful than She-Hulk, but Hulk and Bruce Banner are two different personalities, and we have often seen them getting irritated with each other, and they tend to hate each other. Hulk does not possess the intelligence of Bruce Banner once he has transformed, and also, the anger issues of Hulk are not unknown to anyone. Meanwhile, Jennifer has control over her powers, and she has the most beautiful blend of the power of She-Hulk and the Intelligence of Jennifer. She does not lose control and does not allow her anger to overpower her personality. She has full control over her transformation and has even served as a lawyer while still in the form of She-Hulk. She-Hulk defeats her cousin in one more aspect; Beauty. No, I am not some kind of pervert, but when we look at Hulk, he seems like a creature that cannot be called human, but his cousin looks just like a very muscular female still posing her beauty. The reason for this difference you may ask. Well, Hulk is made up of Banner's insecurities. Banner never wanted to show his real emotions, he always controlled his anger, and hence Hulk is the source through which Banner gets to show all his insecurities, and this is what gives Hulk his iconic monster look. In the case of Jennifer however, she was always an ignored personality, and her insecurity was that she would never get noticed. That's why She-Hulk is a strong, confident, heroic, and beautiful character. In conclusion, Banner transforms into someone he never wanted to, and Jennifer transforms into someone whom she was never allowed to be by society.
You May Like
Lifestyle and Entertainment

Lifestyle and Entertainment

Lifestyle and Entertainment

Lifestyle and Entertainment