Remembering the Music Maestro Lata Mangeshkar On International Women's Day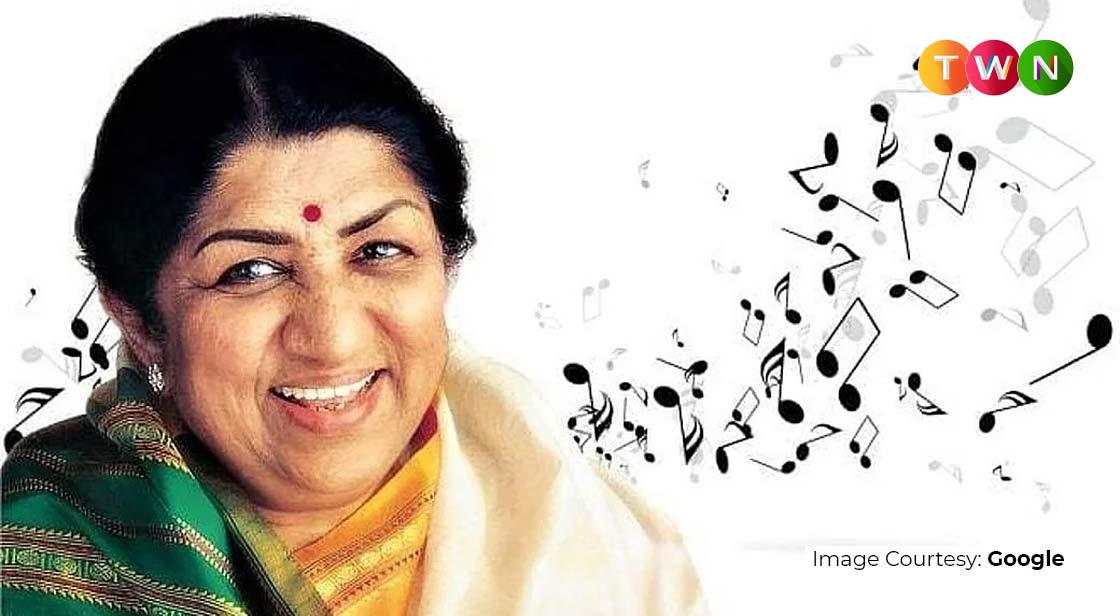 If you look at the life struggles of India's Swar Nightingale Lata Didi, she will always be an inspiration to all the women of our Indian society. He proved this in front of all the women that no matter how many difficulties there are in life, if hard work and dedication are true, then every success kisses your feet. Today, on this occasion of Women's Day, we all salute the famous singer of Indian cinema, Swara Kokila. #TWN
Continue Reading..
The one who says goodbye to the world is always alive in the incarnation of Maa Saraswati. Yes, the queen of music, Lata Mangeshkar Ji, may not be here today, but she is still present in the hearts of millions of fans. Her voice is the feeling of her presence, which is always in our ears. Lata Ji has ruled the hearts of Indians and foreigners around the world. Lata Ji's life started on 28 September 1929 in a middle-class family of Indore city. Her father's name was Dinanath Mangeshkar, a famous artist who started a theater company in Maharashtra during his time. Lata Ji was the eldest of 4 siblings in her family. Today, on this occasion of Women's Day, if we look at the life history of Lata Ji, then she has achieved that position in Indian cinema, which probably no one will be able to do after her. Apart from Bharat Ratna, she has been awarded Padma Vibhushan and many awards. The secret of such great success was her voice. It remained a mystery for some scientists and a miracle for many people.
Lata Ji At A Young Age
When Lata Ji was 13 years old, her father's shadow was gone, and companionship ended forever. After that, her family had to face many troubles. Lata Ji's father knew that she would make her name in the world of music one day because she had a true passion and love for music in Lata Ji since childhood. She was confident that after her father, she would take care of everyone. And so it happened, Lata Ji, being the eldest of all the siblings, took the responsibility of raising them on her delicate shoulders. She had decided that now she would look for work every day. Lata Ji was inclined towards music since childhood. She also used to act. Seeing the conditions, she talked to her father's actor friend Shripad Joshi to start work early. Joshi Ji talked to the director of films, Master Vinayak, who gave her small roles in many Marathi films. She also got a chance to sing.
Lata ji in that era, acted in many films like Mangala Gaur in the year 1942, Majhe Bal in 1943, Gajbhau in 1944, Badi Maa in 1945,
Lata Mangeshkar played several minor characters in films like Jeevan Yatra (1946), Maand (1948), and Chhatrapati Shivaji (1952).
In those days, Master Vinayak Ji supported her a lot in this battle of life because he had seen her lofty spirits at a young age. He came to know that Lata Ji is a talented singer, and they should work hard and improve on it.
Lata Didi, Music, and The Battle of Life
Lata didi went to Mumbai forcibly. Lata Ji used to work in films there, but she did not like acting that much. With the help of Master Vinayak, she started getting work there as a playback singer. The work was not much, but she was happy that what she wanted was slowly starting to happen. She adopted the life of the singer, said goodbye to the acting world in 1947, and fulfilled the dream of music. Lata Mangeshkar sang her first song was Nachu Ya Gade.
This song was the most memorable first song of her life, for which she got 25 rupees at that time. After this song, she sang another song, "Aayega Aanewala," for the film Mahal in 1949. Madhubala acted in this song. This song made a splash in the music industry and became a super hit song of that time. Those who became fans of this voice got restless to know who the singer was with such a lovely voice. After this, Lata ji sang many superhit songs. Lata Mangeshkar's Lag Ja Galley is an evergreen song that is still listened to by many who search for calmness. Lata Ji has sung more than 30,000 songs in these 20 languages ​​of our Indian cinema. It includes everything from old to new. If we talk about the last song of Lata Ji, then let us tell you that she sang her last song in the name of the country and the Indian Army, whose lyrics were Saugandh Mujhe Is Mitti Ki. This song was released on 30th March 2019.
Lata Ji And Her Solitary Life
Lata Ji spent her whole life alone. She was never married. Many people want to know about Lata Ji's husband, but let me tell you, she was so surrounded by responsibilities in her life that she did not even think about it and never married. While many people are very concerned about this. There are speculations about what is true and how much is not. Nothing is clear.
Lata Ji's Sad Demise
The journey of Lata Ji's life was from 28th September 1929 – to 6th February 2022. Being Corona positive, she breathed her last on 6th February at the age of 93, and she said goodbye to the world forever. But she is still alive in the hearts of crores of people. She has been such a woman in her life who has never given up and has faced every problem with her hard work, devotion, love. She has lived her life with such simplicity that today everyone calls her with the utmost respect. She will always remain an inspiration for all the women of our society, who will always make them realize that one should not lag in any ups and downs in life but should stand in front and move forward.
Today, on this Women's Day, heartfelt wishes to you from me and Think With Niche.
If you liked reading about Lata Mangeshkar, we have another article for you: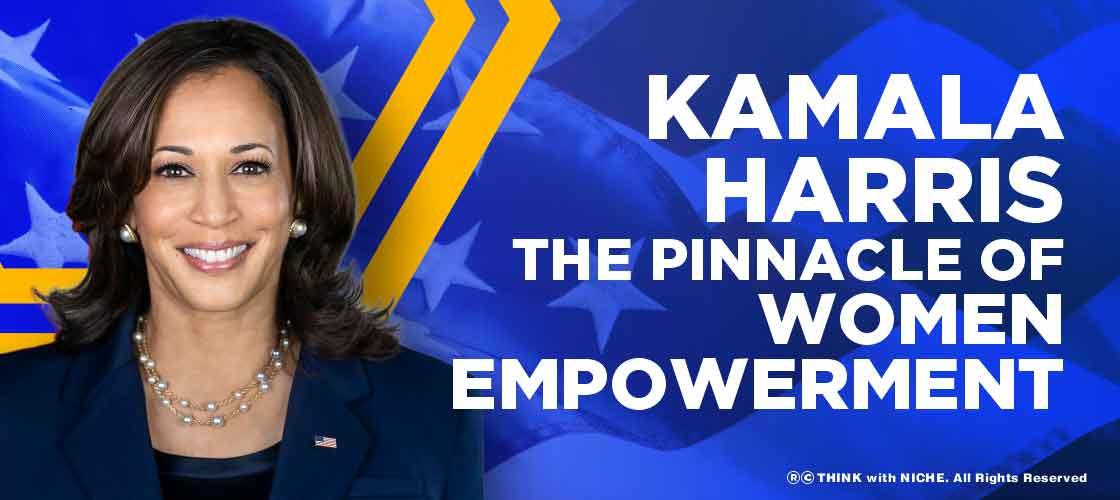 Women Leaders Who Inspired Millions!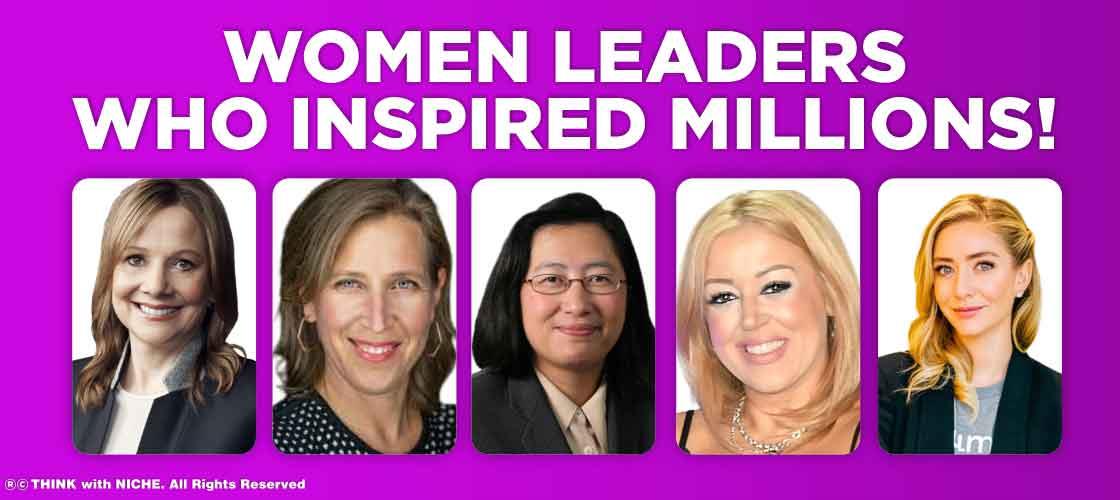 You May Like