Paytm CEO Vijay Shekhar Sharma & His Journey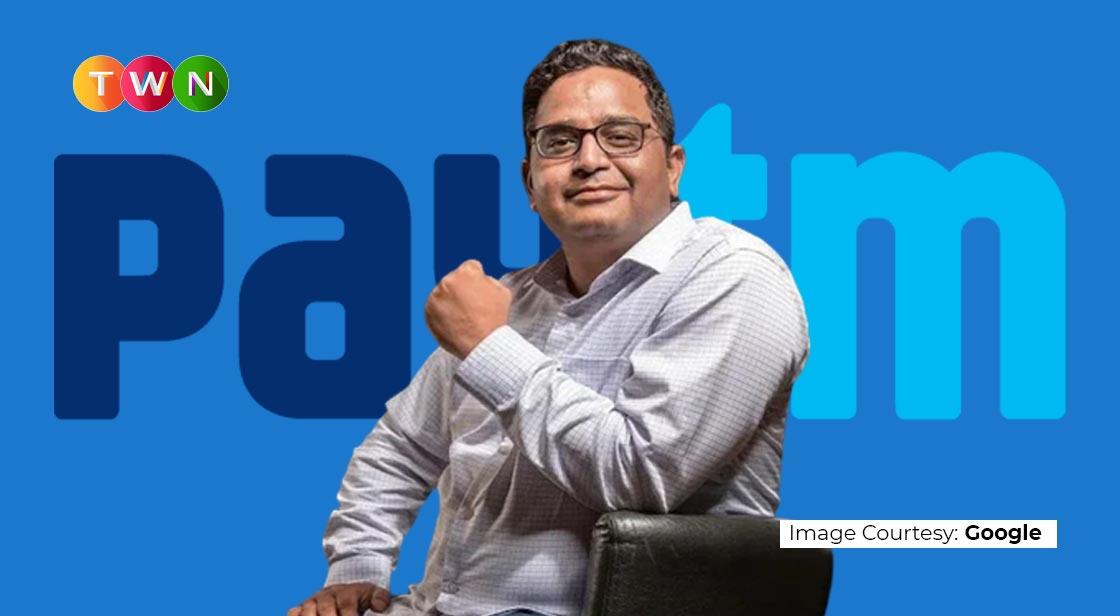 During the last decade, the Indian startup ecosystem has seen a significant increase in the number of multinational corporations (MNCs) and entrepreneurs, both in terms of growth and net value. If you've been following Indian companies for the last five years, you've probably heard of Paytm and its successful CEO, Vijay Shekhar Sharma. Paytm is widely considered as a forerunner of the Indian e-wallet ecosystem, and it continues to dominate the roost despite fierce competition from other e-wallets that came after Paytm.
Paytm CEO Vijay Shekhar Sharma & His journey from a young entrepreneur to the CEO of one of India's leading tech companies is an inspiring story of determination and perseverance. He has faced many challenges, but he has always been willing to fight for his business and his employees. Shekhar's story is a perfect example of how starting a business can be a rewarding experience, no matter the obstacles.
Continue Reading..
If you're looking for a story about a business that has gone from strength to strength, then Vijay Shekhar Sharma is the man for you. Shekhar, the CEO of Paytm, is one of the most successful entrepreneurs in Indian history. He started his career as an engineer and has since become one of the most powerful people in his industry. In this blog post, we will learn more about Shekhar and his journey to building an amazing company.
Vijay Shekhar Sharma's Early Life and Education
Vijay Shekhar Sharma was born into an economically backward family in Aligarh, a small town in India's most populous state of Uttar Pradesh. He grew up in a modest middle-class family that placed a high priority on education. In addition, his father's influence as a school teacher influenced Mr. Sharma to be the excellent student that he was. He completed his whole schooling in Hindi, and he rapidly and boldly surmounted the barrier of his lack of basic English language abilities to get entrance to college. Mr. Sharma was accepted into a prominent engineering institution in Delhi because of his strong English abilities.
How Shekhar Got his Start in Business
Vijay Shekhar Sharma got his start in business by starting a small business. In 2000, he started One97 Communications, which offered mobile content including news, cricket scores, ringtones, jokes, and exam results. One97 is the parent company of Paytm, which was launched by Sharma in 2010. He started his company with a limited budget and was able to achieve great success. He has now been working at Paytm for the last 12 years and has grown the company even further. He is an excellent CEO and knows how to run a business well. He is also an SEO expert and has been successfully using pay-per-click (PPC) advertising to increase brand awareness for his company.
The Challenges of Starting a Business in India
When Vijay Shekhar Sharma started Paytm, it was a very different world. In India, business was still primarily done through small, family-owned businesses. Shekhar and his team were, therefore, pioneers in starting a company that could be considered today as one of the biggest and most successful online wallets in the world. However, even with such a successful start, there were still many challenges that Sharma and his team had to face. For one, the internet wasn't always easy to use back then. So even if you had an idea for a product or service, it was often difficult to get people to start using it. And secondly, there was a lot of competition out there. So even if you got your product or service off the ground, you were often at risk of being shut down by your competitors. Despite all these challenges, Sharma has never given up on his dreams and continues to work hard towards building an amazing company that can make a real impact in Indian society.
What Drives Shekhar to Succeed
Shekhar has a lot to thank for his success to date. He started as an engineer and quickly learned that he could make a real difference in the world. It was evident in his work at One97 Communications, where he helped lead the company from a small startup to one of the biggest tech companies in India. After One97 communication, Shekhar decided that he wanted to do more than just work for a company. He wanted to help others achieve their dreams. So, he founded Paytm, one of India's most successful online payment companies. Since its inception, Paytm has helped millions of people easily pay for goods and services online. In addition, it has become one of the most popular online payment platforms in India – being used by more than 60 percent of Indian households. With such a successful history behind him, it's no wonder that Shekhar is on a trajectory to continue building an amazing company.
What Drives Shekhar to Keep His Business Growing
There are a few things that drive Shekhar to keep his business growing. First and foremost, Shekhar is constantly looking for ways to improve his company and make it more successful. He is always looking for ways to improve the customer experience, reduce costs, and increase efficiency. Additionally, Shekhar is always looking for new opportunities to expand his business. He has even developed a new product line that he hopes will take Paytm to the next level.
Also Read 5 Business Lessons from Ratan Tata You Can Apply to Your Own Company
How Paytm Became a Super Success
Paytm is an online payments company that operates in India and has been growing at a rapid pace. In January 2014, Paytm became the largest e-commerce company in India. Shekhar Sharma is the CEO of Paytm, and he has a lot to share about his company's success. One of the most important things that Paytm has done is focus on user experience. The company takes a great deal of pride in providing an intuitive and easy-to-use payment platform. Another important thing that Paytm has done is invest heavily in marketing. It helps Paytm to establish an authoritative online presence and attracts more customers to its platform. In addition, Shekhar Sharma is also very passionate about his work at Paytm. He has stated that he feels privileged to be working with such an amazing company as Paytm, and he wants his employees to be just as successful as he is.
What are the Lessons That Shekhar Learned from his Early Startups?
Shekhar has been a powerful and successful entrepreneur for over 30 years. He started his career as an engineer and has since become one of the most powerful people in his industry. He is known for his innovative thinking and his ability to see the big picture. Shekhar has learned a lot from his early startups, which are some of the most important experiences of his life. First and foremost, Shekhar was never afraid to take risks. He always felt if he could make something work, it was worth trying something new. It helped him build some of the most successful companies in Indian history. Secondly, Shekhar ensured all his employees were treated fairly and felt appreciated. It helped him maintain a high level of employee morale and allowed them to continue working on great projects even when no one was looking.
The Paytm CEO's life appears to have taken a severe turn. He quickly slipped from being a brilliant student to one with dropping marks. This was also the moment when his interest in business began to grow.
Also Read: Inspiring story of Ritesh Agarwal: Founder, CEO of OYO Rooms
Paytm's Transformation and Growth
Paytm has altered the retail environment with its simple mobile-based payment mechanism. It is now used as a verb rather than a noun. The RBI-approved e-wallet was established in 2010 by One97's parent business, Vijay Shekhar Sharma.
Although Paytm began as a bill payment and online mobile recharge platform, it has now developed to handle all types of transactions, with the potential to handle 5000 transactions per second. The e-wallet is secure, and the app use Verisign-certified SSL 128-bit encryption technology to protect any online data belonging to the user. Following demonetization, the payments platform's usage soared, with users reaching 200 million by November 2017. In 2017, the payments platform also created the Paytm Payment Bank. According to estimates, the payments network accepts digital payments in over six lakh communities throughout the country.
Awards and Recognitions of Vijay Shekhar Sharma
Paytm has received several honors and accolades, including the Diamond SABRE Award in the Business of the Year category in 2017 and the same award in the Super Achievement in Reputation Management category that year. During the SABRE Awards, it also received the Gold SABRE Award in Financial Professional Services. Its creator, Vijay Shekhar Sharma, has also received several honors and has been named to the Forbes Top 40 Under 40 list, as well as the GQ list of the 50 Most Important Young Indians. In 2017, the Paytm founder was also the youngest billionaire in India.
Conclusion
Vijaya Shekhar Sharma's success story is one of perseverance, drive, suffering, and clever work, all of which have paved the road for Paytm's success story. Paytm, in addition to lending and banking services and serving as a payment platform, permits the sale of anything from train tickets to air purifiers and provides an online gaming experience. Undoubtedly, the corporation has left no stone unturned in its quest for success. Paytm's success story has been filled with hurdles at every turn, and a significant lesson that one can take away from Vijay Shekhar Sharma's success story is to Never Give Up and Keep Trying Against All Odds.
FAQs
What exactly is Paytm?
Paytm is an abbreviation for 'Pay Through Mobile'. It is both an e-commerce website and an app that allows you to make online payments and shop using your registered cellphone number.
When was Paytm founded?
Vijay Shekhar Sharma founded Paytm in 2010 as a prepaid cellphone recharge service, and the Paytm wallet followed in 2014. Paytm, which aims to create a paperless and digital economy, had success following the demonetization of Rs. 500 and Rs. 1000 notes in 2016.
Who are the major Paytm investors?
In 2015, Ratan Tata invested his own cash in Paytm. Other major investors in Paytm include China's Alibaba Group and Ant Financial Services Group.
What are the main services offered by Paytm?
Paytm offers major services like online shopping, movie, hotel, and travel ticket reservations and payment, cellphone recharges, payment of utility bills such as water and electricity, and so on.
What is Paytm Payments Bank?
Paytm Payments Bank is India's first RBI-licensed payment bank, providing banking services to new and current Paytm clients such as online banking and money transfers, savings accounts, debit cards, and other financial services.
You May Like