How to Start a Business from Home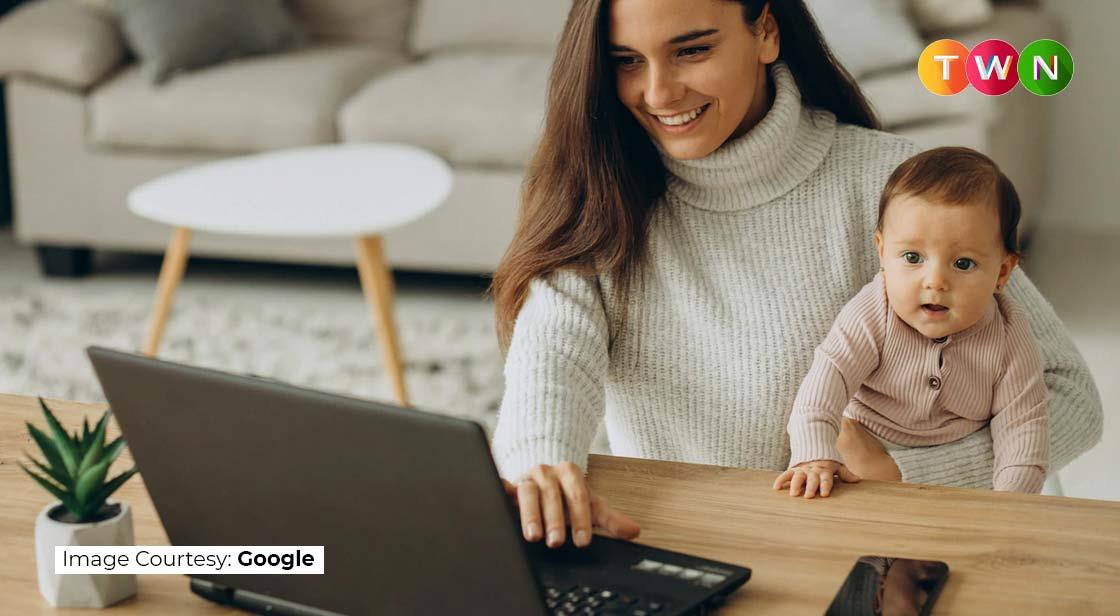 If you have ever wanted to learn how to start a small business from home, now is the time to do it. Because of the global COVID-19 pandemic, more people are working from home and starting their businesses than ever before. Although there are benefits to beginning a business from home, there is a lot to go through to put yourself up for success. We'll break down everything you need to know about starting a home company step by step in this tutorial. #TWN
Continue Reading..
If you're wondering how to establish a small business from home, you'll discover that the process necessitates planning, preparation, and time. Although it may appear overwhelming at first — as it often does when establishing a business — if you take things one step at a time, the process will become a lot more manageable. Furthermore, there are several aspects you don't have to bother about while beginning and running a business from homes, such as finding an office or retail space.
How to Start a Business from Home: Key Steps
The first step in starting a home-based business is deciding what type of business you want to start. Of course, there are a variety of home business ideas available, and certain industries are considerably more popular (and realistic) than others. According to studies, enterprises in the information industry have a 70% likelihood of being home-based, followed by businesses in the construction industry with a 68.2 percent chance. So, how do you pick the best (and most profitable) home-based company idea? This component of the process is, in essence, a process in and of itself. After all, determining what type of business you'll run will have an impact on the rest of the process. What skills or abilities do you possess?
Thinking about your existing abilities, talents, and hobbies is a terrific method to get started generating business ideas. If you're talented at sewing, for example, you may start a seamstress business or make and sell your clothing. How might these abilities or talents be turned into a business concept? Unfortunately, not every ability or expertise can be turned into a viable company concept. For example, you may be a fantastic soccer player, but starting a soccer coaching business may not be realistic. Is it possible to manage this business from home? It's critical to come up with a business plan that not only utilizes your skills but also allows you to work from home. If you're a talented cook, you might be able to establish a private chef business from your house; however, starting a catering business from home may be challenging (due to rules and regulations). After you've done your research and come up with a concept for your home-based business, you'll want to be sure it's worthwhile to invest in.
Conduct Market Research
First and foremost, you'll want to be sure there's a market for your product or service. You should also think about who your rivals are, what your value proposition is, and who your target market is during this process. Consider initial costs: Before you go forward and pursue any particular concept, you should consider how much it will cost to start a home-based business. Your initial costs for a freelance writing business could be extremely inexpensive, especially if you already have a computer and internet access. On the other side, if you want to establish an Amazon selling business, you may need to spend on inventory, shipping, and other costs.
Test your Idea
You may put your idea to the test in a variety of ways to see if it's worth investing in. You could give your services for free to test the market if you're launching a service-based firm. If you're planning to sell a product, on the other hand, you might want to test it out with a small group of people or advertise it on a crowdfunding platform to get feedback before pushing further. People come up with their effective home business idea in a variety of ways.
Make a Robust Business Plan
The next step after deciding on a viable home business idea is to draft a business plan. Writing a business plan is one of the most time-consuming aspects of learning how to establish a small business at home, but it's critical to your operations' potential growth and progression. As a result, your business plan should include all of the information you require to prepare you to run your company from home. Although there are various approaches to developing a business plan, you should include the following elements in your document: an executive summary, a business overview, and financial projections. A market study, a description of your product or service, a marketing and sales strategy, and a financial plan with estimates are required.
Investment
By going through this procedure, you'll be able to expand on the considerations you made in the first phase, allowing you to think more deeply about how your business will work. You can think of your business plan in this way: it's a road map for how you'll build a prosperous home business. Furthermore, should you need to apply for finance or seek investors to establish or grow your business, your business plan will come in handy. It is critical to demonstrate to potential investors or lenders that you have a funding strategy in place for your firm and that you have examined all of the risks.
Market Your Business Online
To market your business online, create a business website and social media profiles! Creating a website, and social media profiles are one of the most effective strategies to build and promote your company's presence. These internet resources make it easy to communicate with customers by allowing them to discover more about who you are and what you do, as well as reach out for additional information. Always have a marketing strategy in place for your company: Marketing is always important for a business, but it's especially important when you're just getting started. You can begin your marketing strategy by consulting the plan you created. You can alter your strategy, as you learn more about your customers and what works and what doesn't.
If you liked reading this article, we have another one for you. Click on the link below to explore!
You May Like