Up Scale Your Freelance Web Developer Job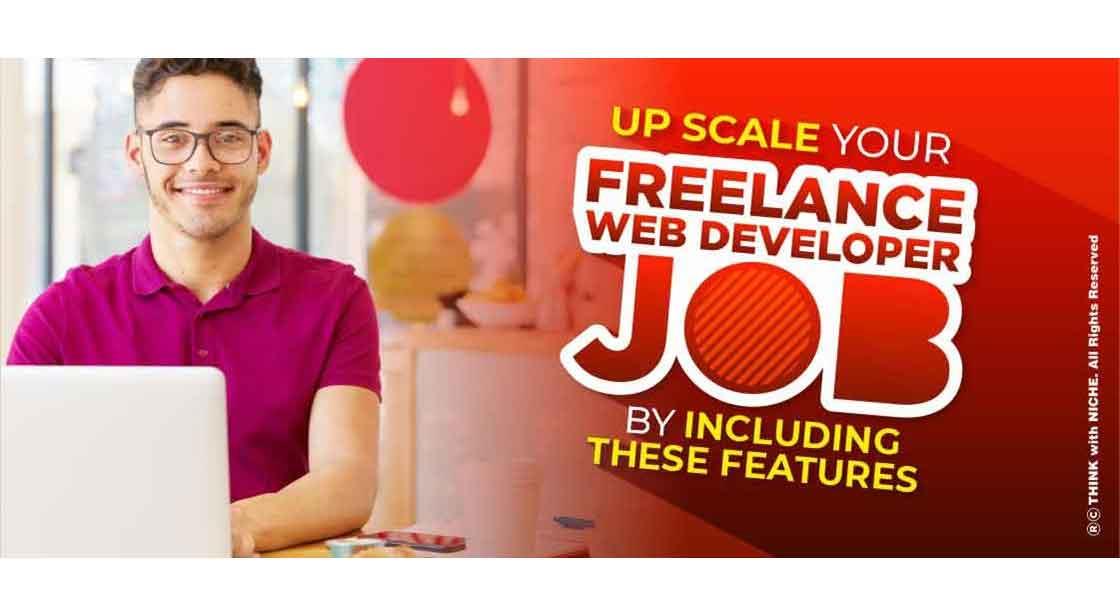 It's hard to stand out as a freelance Web Developer in today's competitive industry. Web developers are in higher demand as technology becomes more prevalent in our daily lives. Even if you provide the greatest and most efficient web development services, you may find it difficult to stand out among freelancers. Web Developers are in high demand due to gaming apps and other advancements. So, if you're thinking about doing a freelance job, you'll need market expansions. Here are some tips which can improve your service. #TWN
Continue Reading..
Every day, successful businesses become increasingly reliant on technology, with programmers in great demand. Gaming applications, chatbots, interactive websites, and other technological innovations are increasingly being used by businesses in various industries. Web developers have become a valuable business asset as technology demands have increased. However, how can businesses manage a full team of programmers in this era of ever-increasing demand for web developers? The answer is simple: most of them cannot afford such a privilege, but they may employ a freelance web developer on a project-by-project basis. As a result, even while competing in the field is heating up, current freelance web developers have a lot of options for success.
Make a CV that Emphasizes Projects
A resume without a solid portfolio is useless for a freelance developer. Use a versatile resume structure and include details that reflect the specific job/project requirements. Create a thorough, well-structured online portfolio with links to your projects — it's a fantastic method to show off your work. Write about each project you worked on, both as a freelance web developer and as a full-time professional, and describe the achievements or benefits you brought to your client or employer.
List your Strengths & Play to them
Specialization and in-depth abilities in one or two areas are the greatest ways to stand out in the worldwide freelance web development business. This will assist you in closing deals with clients who require certain abilities. More general full-stack coding skills, on the other hand, will provide you access to a broader choice of projects. Entrepreneurs and clients in the initial stages of a project are more likely to seek out someone with a skill set that can meet all of their evolving requirements.
Be Proactive
You must be more engaged and focused as a freelancer to be successful. You must go forward and take the lead, rather than awaiting projects and recommendations. Find some potential customers and pitch them with your products and services. Most freelancers prefer to wait for references rather than looking for clients.
Use Social Media Sites
In their daily lives, everyone scans through their social media sites. So, take advantage of these platforms to demonstrate your abilities and sell your services. To attract new clients through these platforms, update all of your social media pages with your talents, services, and projects. LinkedIn is by far the most effective tool for approaching clients out of all of these. This platform is given higher prominence by recruiters when hiring freelancers and full-time workers.
Carefully Choose Clients
Whenever it comes to customer leads, you should be tough. Are you even within their budget? Are you in need of them? Is it possible for them to afford you? Allowing leads to exploit you is never a good idea. Be firm and professional, and don't reveal too much information. Barterers seldom make good clients, so be confident in your pitch and pricing, and write simple emails free of casual banter.
Create a Designated Work Area
To aid in the development of a routine, create a workstation where you can concentrate and enjoy spending time. Get an office if you're having trouble separating your job and personal lives.
Get Feedback
Obtain referrals from fellow developers and clients who have been pleased with your work. Don't be scared to ask clients (who you did a great job for) to refer you to their friends and colleagues. In exchange for referrals, you might offer them discounts on future services. Positive testimonies will, in the end, aid in the growth of your business.
Conclusion
Hopefully, irrespective of where currently you are in your freelance web development job, this article will assist you in achieving success and attracting new clients daily!
You May Like