History of House of Gucci – A story of a Luxury Brand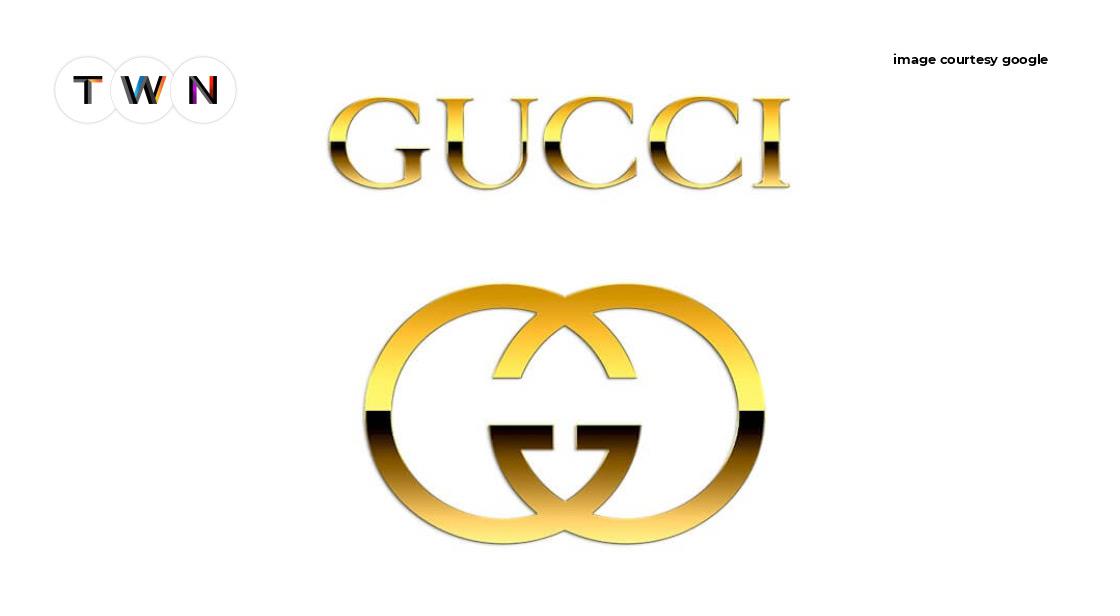 Gucci is a name that everyone must have heard at least one time in their life. My first encounter with this brand was when I saw an advertisement in which a woman was carrying a Gucci handbag. Late on, I came to know that it is not only a handbag brand but also a fashion brand. Whatever that you can think of in the fashion industry, Gucci makes it. Here I am, ready to tell you how wild Gucci is when it comes to design. This article will tell you everything about Gucci, from Gucci's founder to the most expensive Gucci item available. Hang in there, my fellow readers and fashion aficionados. #TWN
Continue Reading..
Gucci is a name that everyone must have heard at least one time in their life. My first encounter with this brand was when I saw an advertisement in which a woman was carrying a Gucci handbag. Late on, I came to know that it is not only a handbag brand but also a fashion brand. Whatever that you can think of in the fashion industry, Gucci makes it. Here I am, ready to tell you how wild Gucci is when it comes to design. This article will tell you everything about Gucci, from Gucci's founder to the most expensive Gucci item available. Hang in there, my fellow readers and fashion aficionados.
Gucci, like the mythological phoenix, has regenerated cyclically, reaching its centennial in 2021, passing through family feuds, takeover attempts, a near-bankruptcy, a public listing, storybook turnarounds, and even a murder — which sparked the Ridley Scott film "House of Gucci," starring Lady Gaga — but the brand's allure endures.
Gucci wasn't the pinnacle of excessive glamour, but it wasn't always this way. Before big names like Harry Styles and Dakota Johnson became red-carpet fans, the luxury Italian label had a much humbler beginning.
Let's talk about that humble beginning.
From the brand name, you might have guessed who is the founder of Gucci. No? No worries.
Guccio Gucci is the man who started Gucci in 1921, and here we are, writing about it after 101 years!
Guccio Gucci established the renowned fashion company in Florence, Italy. According to Rebag, Gucci worked as a butler at the Savoy Hotel in London before launching his own label. Inspired by opulent hotel guests, he decided to return home to work for Franzi, a luggage company, and studied leather artistry before starting his own business. Gucci initially sold leather goods and travel items but eventually expanded into horse riding equipment as word of the brand managed to reach the ears and wallets of British nobles.
Expansion of Gucci
Gucci's sons, Aldo, Vasco, and Rodolfo, eventually began working for the organization, and its public image grew. But, as per Women's Wear Daily, they hit a snag in 1935. Italy was subject to a League of Nations embargo. Because leather was in limited supply, the brand was compelled to use alternative materials. Gucci's now-famous interlinked diamond symbol was displayed on top of a particularly woven canapa, or hemp.
Gucci and Effects of WWII
When leather production resumed after WWII, Aldo Gucci designed the company's 1st pigskin bag. Gucci's first bamboo-handled bag in the form of a saddle is thought to have been formed around the same time as the substance became the clothing house's signature. Gucci had decided to embrace its famous green-red-green patterned detail by 1951.
The 1950s were also a wonderful time for Gucci's store expansion. While there were already stores in Florence and Rome, Rodolfo Gucci expanded to Milan in 1951 prior to actually expanding to the United States two years later. As a tribute to Guccio Gucci's time as a porter, a Gucci store was launched at The Savoy Plaza Hotel in New York City shortly before his death in 1953. The founder of Gucci died only 15 days later, at the age of 71.
Gucci and the Celebrities
Gucci's sons carried on the family business in the years following the death of the man who started Gucci. Celebrities such as Elizabeth Taylor were captured on camera with bamboo-handled pouches, and the Horsebit loafer, with its legendary double ring and bar, was introduced in 1953.
When Jacqueline Kennedy was photographed with a Gucci bag in 1961, the fashion house changed its name to 'The Jackie.' At the same time, it developed a logo (originally used to attach bags) that is still in use today: the renowned double-G. Grace Kelly also had an impact on Gucci's designs. Rodolfo Gucci gave her a flower scarf especially designed for her when she bought a bamboo-handled pouch in 1966. The Flora print was inspired by an endorsed illustration by renowned artist Vittorio Accornero.
More stores opened in the 1970s, including ones in Tokyo, Hong Kong, and New York City, and Gucci even decided to enter the beauty market with their inaugural fragrance, Gucci No. 1.
Gucci Family in the 80s
In 1981, Gucci hosted the first-ever ready-to-wear fashion show. The collection, which centered on the 'Flora' pattern, debuted at the Sala Bianca, Palazzo Pitti in Florence, Italy.
Gucci experienced several significant changes, and even some drama, over the next few decades. By the early 1980s, Guccio's grandkids were continuing to work at the company, and the family was clashing over who would be in charge. Rodolfo's son, Maurizio, eventually took over, forcing his cousins and uncle Aldo out of business. Investcorp, a holding company, purchased approximately half of Gucci in 1989. Dawn Mello, President of Bergdorf Goodman, and Richard Lambertson, Head of Accessories, were then managed to bring in to give the franchise a much-needed uplift.
Real Change in the House of Gucci
The real transformation occurred in 1990 when a brilliant young creator named Tom Ford arrived on the scene. Initially, in charge of Gucci's ready-to-wear collection, he was appointed Creative Director in 1994. Maurizio Gucci sold the remainder of his stocks to Investcorp during this time. He was murdered in 1995, just a few years later.
Ford is still regarded as the designer who truly revitalized Gucci, integrating hypersexual design concepts and campaign visuals. His Fall 1995 collection and sleek, minimalist '90s designs were huge commercial successes, and celebrities like Jennifer Lopez, Madonna, and Gwyneth Paltrow were all snapped on the red carpet wearing his pieces. The legendary 'Jackie' bag was re-launched in 1999 with a few updates and quickly became the new must-have item that same year.
The Entry of the Owner of Gucci
Despite opposition from Gucci's former Domenico De Sole, LVMH gradually began buying shares of the firm in the late 1990s. However, before the company took over entirely, Pinault Printemps Redoute (or PPR) investor François Pinault smartly became the main investor. PPR changed its name to Kering in 2013, and Gucci is still a part of the conglomerate presently.
Ford and CEO Domenico De Sole left the company in 2004 due to contract disputes with PPR, but not before bringing Fendi's recently departed handbag designer, Frida Giannini, into the mix in the hopes of bolstering Gucci's accessories department. Following Ford's departure, John Ray took over menswear, while Alessandra Facchinetti managed womenswear. Giannini was promoted to Accessories Creative Director.
So now you know who is the owner of Gucci presently. It is Kering, and Gucci is its subsidiary. As of now, the most expensive Gucci item is the Gucci Stuart Hughes Belt for the price of $250,000
Conclusion
Gucci is not just a brand that rose to the heights without any obstacles. It got engulfed in major business wars but survived and came out like a champion. Family feuds and competitions are the reason Gucci came out strong.
With that being said, we hope we were able to give you some valuable history lessons that might help you see what it takes to build a business empire.
Related Blogs



You May Like