World's Top 4 Best Minds, Learn & Grow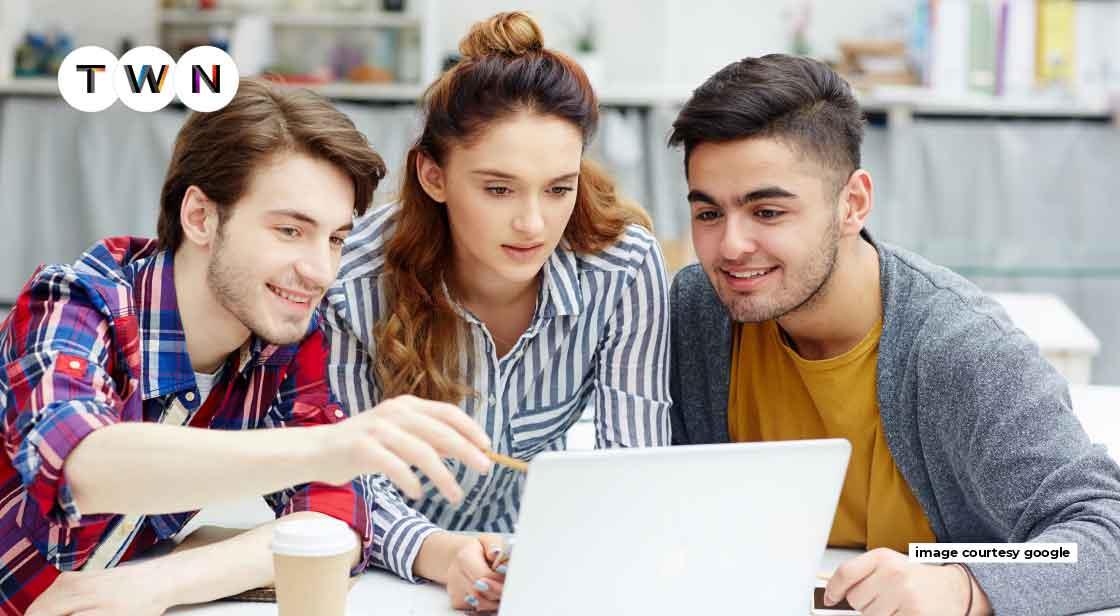 The best biography books provide a satisfying glimpse into the life of a great person while also educating us about the perspective in which that person lived. Nothing teaches us more about how to live in the present than learning from those who have gone before us. Nothing captures their triumphs and tragedies like a book. Ask any successful entrepreneur or employee. They share one characteristic. They read biographies of people who came before us and were gracious enough to share their lives with us through books. Here is the list of 4 best biographies of all time that you must read! #TWN
Continue Reading..
It's okay to make mistakes; it's even worse not to learn from them. However, it is a sin to miss the opportunity to learn from the mistakes of others.
We all want to achieve big goals in our lives and avoid making mistakes, but that is nearly impossible. However, you can minimize these errors by reading biographies or autobiographies to learn from the mistakes of others.
Let's say you want to be an entrepreneur, and there's no denying that entrepreneurship isn't for everyone. You will face numerous challenges, make mistakes, and all of this will have an effect on the economic growth of your business.
If you read business biographies, you will learn about the types of mistakes that entrepreneurs can make and how to avoid them. This way, you will avoid making mistakes that others have already made, and you will have an alternative to those mistakes/problems.
With that said, I believe that biographies are the way to learn from other people's mistakes, be inspired by other people's journeys, and realize that success does not come easily to anyone.
Let's look at the four biographies that had the most influence on my life.
Let's explore the best-selling biographies of all time and learn from the best minds in the world:
1. Man's Search For Meaning
Have you ever dreamed of what it's like to be in hell? Dr. Victor Frankl has spent years living in hell on Earth. In Man's Search For Meaning, he shared his experience.
Victor was in a concentration camp where he was beaten, he didn't have enough clothes to cover himself, he didn't get enough food, he didn't even have the luxury of bathing daily, and to top it all off, he never found out what happened to his wife. (He was involved in numerous other incidents, but my heart is so broken that I can't even write about them.) What would you have done in such a situation? If I had been there, I would have prayed for my last breath, but alas! Death had not been kind to him.
'You're a sum of the five people you spend the majority of your time with,' they say. Alongside Victor, many other Jewish prisoners were subjected to similar treatment. Victor remained strong even when everyone else gave up and started to complain about their situation.
One of the most important things I've learned from this book is,
"Everything can be taken from a man but one thing: the last of the human freedoms — to choose one's attitude in any given set of circumstances, to choose one's own way."
Dr. Victor had no control over how he was treated, but he did have control over how he responded. Victor was stripped of everything except his ability to respond, his desire to travel the world, and his determination to become the strongest version of himself.
This is a book I would recommend to anyone, especially teenagers. This single book will set you apart from 90% of your age group.
2. Steve Jobs
Are you intelligent, innovative, smart, and courageous? When I said earlier that you should learn from other people's mistakes so you don't make the same ones, I was referring to Steve Jobs.
What comes to mind when I mention Steve Jobs? Steve was an abandoned child, which meant that his biological parents had abandoned him, and even though he used to think of himself as special, he always felt abandoned. This seed of negative emotion drove him to the most heinous acts imaginable.
Even when the world was against him, Steve always believed in himself. He was a true innovator and perfectionist (as evidenced by Apple's products). Nonetheless, he was fired from his own company. The same company, Apple, that he built with zeal, dedication, and devotion. Why?
He treated his employees poorly and made them feel ineffective. He was a true innovator and entrepreneur, but not a leader.
If you want to be a successful businessman, there is no better book to learn from Steve's mistakes and be inspired by his determination than Steve Jobs.
3. Greenlights
I had never heard of Matthew McConaughey before reading Greenlights. I discovered he is a Hollywood sensation after reading the book. But I think that's the most interesting part: you read everything about someone's life that you didn't even know about.
Greenlights is a one-of-a-kind book that will make you pause and reflect on your life. The book's writing is so dense that you could drown in some sentences. Matthew takes us on a journey through his life, from his birth to the day he became a father. Matthew shares short learnings and quotes at the end of each chapter that can actually change the way you think.
Greenlights is a work of fiction as well as nonfiction. You'll be surprised to learn how Matthew attempted to decipher the meaning of JUST a dream that led him to where he is now. With that said, Matthew stresses the importance of interacting with your deeper self to discover the deepest meaning of your life.
I'd like to apologize here because some books are difficult to define in words, and Greenlights is one of them.
4. Becoming
A woman's life has never been easy, but who says she can't do it?
Becoming is the biography of Michelle Obama, a black woman who became an inspiration not only to Americans but to people all over the world.
Michelle has shared her life story from the time she was extremely poor and unable to attend a good school to rule American minds. She was referred to as 'black,' was treated differently because she was black, and many opportunities were denied to her because she was black.
But who said she couldn't?
Michelle is a strong-willed, powerful woman who stood up for her rights, and the rest is history.
There were so many difficulties in her life that we can't even imagine them, but she did what she was meant to do. I would recommend this book to any girl who wants to learn how to be a strong-willed woman rather than a teenage girl who seeks attention.
These are the four books that I couldn't stop recommending. If you read any of these books, you will be well-versed in the concepts of success, commitment, and how life treats hard workers.
You May Like