The Future of the Jeans Industry: Innovation in Denim Fashion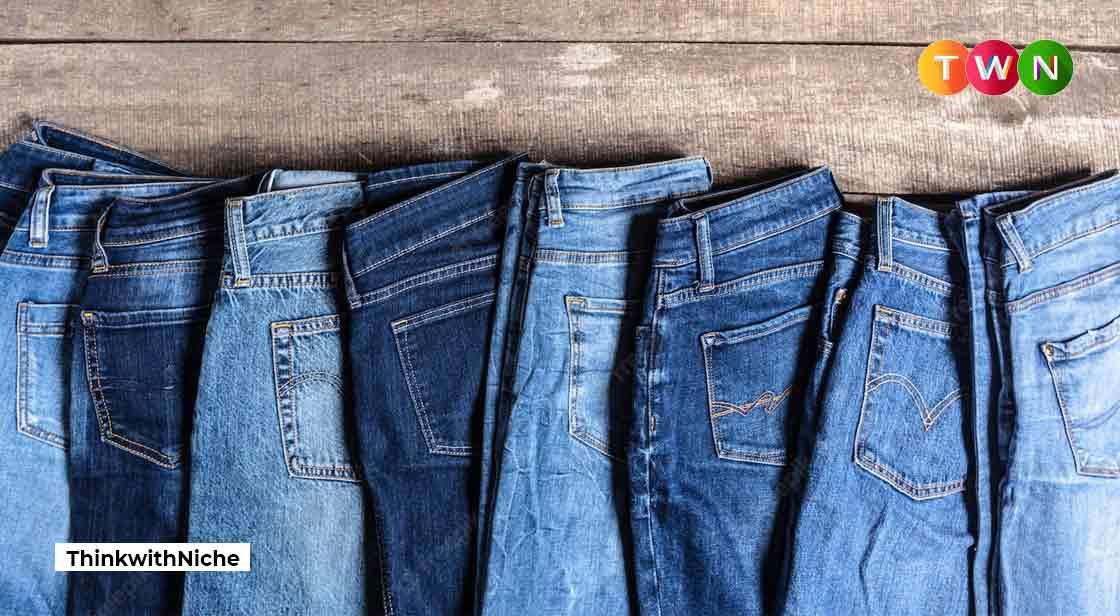 The future of denim fashion is bright and full of possibilities. The industry has changed drastically over the past few years and will likely continue to evolve even more in the future. With so many different ways to wear jeans, it's hard to believe that they'll ever go out of style again.
Let's jump into the article to explore more about jeans. #TWN
Continue Reading..
As you walk into your favorite clothing store, it's hard not to feel a little nostalgic. The smell of leather and the sound of squeaky clean fabric is enough to transport anyone back to simpler times. However, these days jeans are more than just a fashion staple. They're also an industry that's changing and evolving with the times. Today, there are different types of jeans for every occasion, trend, and style. They've become more durable and more durable-looking as well.
This guide will teach you how jeans have become one of the most popular apparel items in recent years that span across all demographics in history. It will also show you what the future may have in store for denim fashion, including how it's being used in today's modern world.
The Evolution of Denim
Denim is an interesting fabric. It's strong and durable, but it's also soft and comfortable. It makes denim a popular choice for almost any occasion or style. A lot of people wear jeans to work out at the gym, wear them with a suit for a night out on the town, or even for everyday casual wear. The way denim has become so popular is because it's easy to maintain and lasts longer than most other fabrics. Since it's so versatile, jeans have become one of the most popular apparel items in recent years that span across all demographics in history.
How the Rise of Jeans has Impacted Recent Fashion Trends
Jeans have been around for a long time, but their popularity has skyrocketed in the past few years. Nowadays, you can find jeans in every type of demographic. This change comes from the denim industry's efforts to create more durable jeans that look more like traditional workwear.
The main reason why jeans are so popular today is because of their versatility and how they can be worn in different settings. They're now worn as an athleisure staple and can also be paired with a blazer or cardigan for extra style points. Jeans are also being used in recent fashion trends like athleisure, streetwear, and luxury brands because they provide a great canvas for various styles and trends.
Rise of Jeans and its Impact on the Fashion Industry
Jeans have always been a staple of fashion and are one of the most popular types of apparel items. It's no wonder that there's such a demand for them. After all, they're comfortable and can be worn in almost any situation. But, their popularity has gone up exponentially in recent years thanks to how they've evolved into more than just pants.
To understand how jeans have impacted the industry, it's important to know where they come from as a fashion item first. Jeans originated in 17th century Japan and became more commonly worn during the 18th century. However, their introduction into America wasn't until later on in the 19th century when Levi Strauss opened his first store in San Francisco.
How the Rise of Jeans has Impacted Society
Jeans have become one of the most popular types of clothing today. They're a staple for everyone, not just for those who enjoy fashion. Jeans have become a type of industry in their own right which has impacted society in various ways.
One way that jeans have impacted society is by making it easier than ever to be comfortable and fashionable at the same time. If someone is wearing a pair of jeans, they'll always look good no matter what type of occasion they're going to. It means that denim has been able to influence people to be more casual and less formal when dressing up. There are even different materials such as stretch denim that allow people to easily design their clothing without having to pay much for them.
Another impactful issue denim has had on society is how it's revolutionized the work environment. According to "The Rise Of Denim," before the invention of denim, men were expected to wear suits every day for work because it was considered proper business attire. The invention of denim made this idea obsolete because now men can wear whatever they want and still stay professional with little effort required from them.
Denim Innovation in the Future
In the past, denim jeans were primarily worn by blue-collar workers. These days, they're worn by everyone. The colors and styles have changed over time to become more versatile and easy to wear. Not only are people wearing them in every season, but they're also wearing them everywhere you go.
Denim is an industry that's changing and evolving with the times. As we progress further into the future, it will be interesting to see what innovations denim fashion has to offer. It's a safe bet that we'll see a lot of new colors, fabrics, and designs come out from this industry in the coming years as it grows in popularity even more than ever before.
Raw Denim Jeans
Raw denim jeans are a modern take on traditional indigo jeans. They're made with 100% cotton and come straight from the manufacturer to you, without any modifications or alterations. Because they're raw, they have a soft hand feel that other jeans don't have. Raw denim is also known for being more durable than regular denim, meaning they last longer and require less maintenance.
The most common style of raw denim is a 5-pocket jean cut with a low rise and slightly cropped leg opening. But there's also a wide variety of styles and cuts available in raw denim. So no matter your body type or style preference, you can still find a perfect pair of jeans for yourself!
Denim Technology
Denim is the future of fashion. The jeans industry has been reinventing itself since the mid-1800s and has always managed to keep up with the latest innovations. This guide will show you how denim has changed over time and what it means for your clothing needs in the modern world.
Different Types of Denim Fabrics
Denim was initially made out of cotton, but it quickly switched to wool as it became cheaper. Other fabrics like nylon, rayon, and polyester have also been used for their durability. And now there are more options than ever before!
Basic vs. Premium Jeans
Today, there's a huge difference between basic jeans at stores like H&M or Levi's and premium jeans from companies like Levis or G-Star Raw that are made with luxurious materials such as cashmere and leather. You can also find designer jeans that are inspired by histories like vintage Levi's based on the 1940s style or high-end vintage Levis based on the 1930s style.
Tailored vs. Casual Jeans
In addition to there being different types of denim fabrics available for you to choose from, there are also different levels of tailored and casual wear, including skinny fits, flares, boyfriend cuts, bootcut, etc. These various styles provide a vast amount of options for your outfit needs.
Most Comfortable Raw Denim Jeans
In today's society, jeans are often considered to be the most comfortable garment due to their versatility. They can be worn with anything and can look great with a variety of different styles. They are also durable in both appearance and function, which makes them an ideal item for people who want to keep an edge on their style while staying fashionable.
The raw denim jeans trend is one that's been around for quite some time now. It's quickly becoming the perfect piece for casual wear during all seasons. Raw denim jeans are available in a variety of colors, designs, fabrics, and sizes. It gives consumers the freedom to create their unique pair of jeans for each day of the week without having to worry about choosing between styles or clothing items that will go out of fashion quickly.
Conclusion
Denim fashion has come a long way in the last few years. While they may have traditionally been worn by construction workers, now they can be seen across various demographics and life stages.
Denim lovers can expect to see denim in more places than just their wardrobe; it's also being featured on TV commercials, billboards, and magazines. The future of denim fashion is bright, but it's going to take some hard work for the industry to stay at the top of its game.
If you liked reading this article, we have two more for you. Click on the link below to explore!
You May Like