12  Best Landscape Design Software For 2022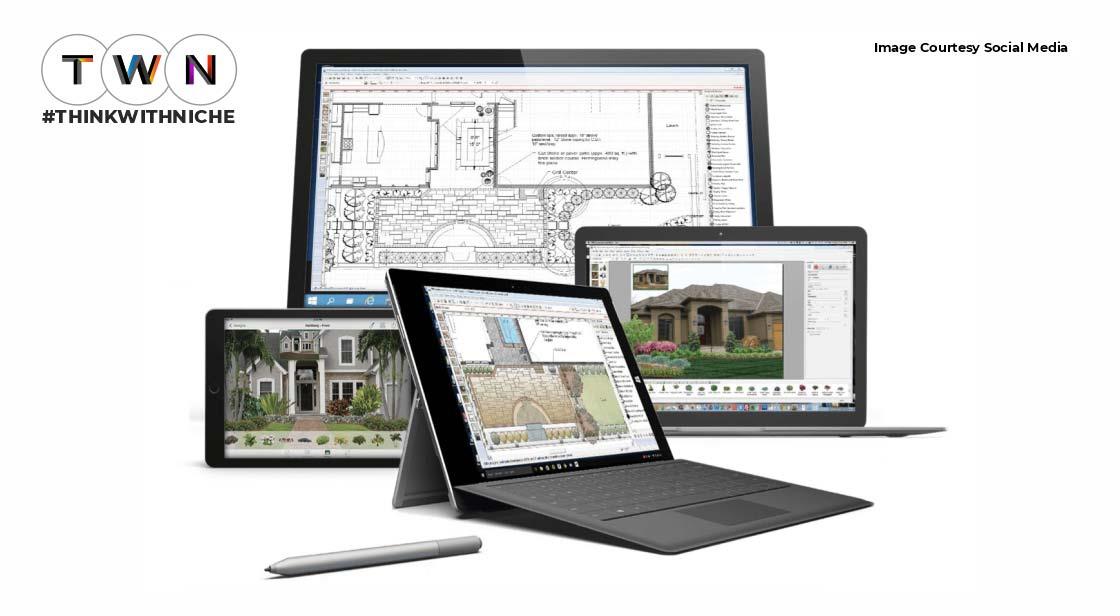 There are choices for the novice enthusiast, the tech-savvy corporation, and everything in between in the wide and expansive area of Landscape Design Software. Do you plan to start your next major DIY project soon? a freelancer who runs a small business? You might own a sizable gardening business or create unique swimming pools. Whatever the situation, the best landscape design software addresses your particular requirements, integrates with your existing tech stack, and is within your means. You'll need the greatest landscape design software if you want to give your outside designs life. With the help of these design tools, outdoor settings may be brought to life, from the earliest inspiration to a completely formed digital replica. To master them, you don't even need to be a graphic designer or CAD whiz. The goal is to effortlessly convey your ideas in the exact form that you desire.
This article will examine a range of possibilities, from cheap landscape design software to the expensive equipment you need to wow clients and complete more work faster. Let's start now.
Continue Reading..
Applications for landscaping work well with programmes for interior design that enable you to visualise your ideal house. To construct and personalise everything from the inside out, there are design tools that combine the two in some circumstances and offer all-in-one packages.
There is a tonne of landscape design programmes, applications, and software that can help you get started whether you're an expert or a die-hard enthusiast.
There are many 3D landscape design software, applications, and programmes that can help you get all of your bright, lovely, buzzing ideas onto the page, whether you're a professional or a dedicated amateur.
Landscape design software are tools that assist both landscape design service experts and amateurs in creating outdoor settings. Advanced features like AR visualisation are present in some. Others merely assist you in arranging plants and designing garden plans. For businesses and designers, this article serves as a comprehensive overview of landscape design software.
Let's take a closer look at the greatest tools available to you for creating your programme and getting the best outcomes.
Using these programmes and tools can help you achieve the best outcomes and earn the most money.
What Is A Landscape Design App?
Software that aids in the visualisation of fresh landscape designs is known as a "landscape design app." They provide you with the option to add new hardscapes, plants, and water features so you can see everything together and make a plan for actually implementing new designs.
Top Landscape Design Programs For Professionals And Businesses
It's difficult to launch a landscaping company from scratch. Additionally, you need the proper equipment if you own a landscaping or design business so that you can offer your customers personalised ideas. Numerous programmes for landscape design are available, each with unique features and functions.
Compatible with: iOS 12.2 or later, MacOS 11.0 or later
A landscape design programme made exclusively for Apple products is called iScape. Although it is designed for iPad, it may also be downloaded for iPhone, iPod Touch, and Mac computers. Both professionals and homeowners can use it. It is designed to be simple to use. Additionally, it offers features for realistic visualisation so that you can see how each design will truly appear once it has been finished. Following that, you can work with other people or even share designs.
For homeowners and amateurs, the basic version is free. Additionally, a premium version with extras like 3D AR designs and proposal tools is offered for $29.99 a month.
2. Planter
Compatible with: Android and iOS devices
Planter is an expert in enhancing the growing circumstances for different garden plants. More than 50 preloaded plants can be added, or you can add your own custom plants, on a grid you can create with the dimensions of your landscape. The app contains details on spacing, frost zones, and companion plants. It has fewer elements for individuals who are interested in flowers and hardscapes and is best for creating vegetable gardens.
The app offers in-app purchases and can be downloaded for free. It is intended for customers. So, using it is simple. However, it lacks a lot of the sophisticated design tools seen in other software packages.
Compatible with: Android and iOS tablets; Windows desktop programme; Mac; can be used on a Mac by utilising Parallels Desktop.
For landscape architects, there is a computer design programme called PRO Landscape. You can view suggested ideas directly on your screen thanks to the realistic photo imaging and CAD drawings included in it. Additionally, because it is a licenced programme, you can use it on multiple projects or on several devices. Tools for giving estimates and taking payments on-site are available in the tablet companion apps.
Downloading the accompanying applications is free. However, the desktop variation costs $1,245. It includes round-the-clock support. Additionally, there are free demonstrations accessible.
Compatible with: Web-based software
A free 3D modelling software is SketchUp. It isn't just for landscape architecture. However, it is helpful for arranging things in a room. Therefore, it might be used by landscape architects to represent plants, patios, benches, and water features.
Since it is a web-based programme, almost anyone can use it. Additionally, it features cloud sharing and storage, which is ideal for people that must provide clients design concepts. Small projects should use the free version. But there are also choices that are paid, with monthly rates beginning at $119.
Compatible with: iOS
Microsoft Pix Camera appears to be a straightforward photo-taking tool. However, it enables you to capture whole panoramic images of a yard. Then, it comes with Photosynth technology, which you can use to add other characteristics to the photographs and get a realistic impression of what the new design would be like.
Some of the more sophisticated functions found in other software applications are absent from it. However, it is completely free and gives you the option to generate fresh designs over a real-world picture of the yard.
Compatible with: iOS, Android, Amazon
An app for mobile home design and remodelling is called Houzz. You can upload images and then add well-known items to see how they could seem in the room. Although it is intended for indoors, it also functions in outdoor environments. It is user-friendly but lacks a lot of cutting-edge design features because it is also intended for consumers.
Compatible with: iOS and Android
Homeowners and landscapers can both use the mobile app LawnStarter. This app isn't actually a design tool. However, you can use it to network with clients for work. You can set rates, make schedules, and use a booking feature. In essence, it may be used in conjunction with the design apps on the list. Make appointments, promote your services, and then use the other applications to display your creations.
Compatible with: PC, Mac, iPad, and web
The Old Farmer's Almanac offers a piece of software called Garden Planner. To design optimal layouts, it contains the capability to sketch out garden beds, add plants, and rearrange objects. It can be adapted to different gardening techniques. Therefore, it may be used in both big gardens and raised beds or small containers. However, the focus is more on the plants than on the imagery or design components.
Compatible with: Windows PCs
Software designed exclusively for landscape contractors is called Uvision 3D Landscape Creator by Unilock. You can rearrange the pavers, walls, hardscapes, and plants in its extensive library to design the perfect layout. After that, you can use it to determine rates and communicate designs to clients.
Garden experts, builders, interior designers, and architects may create a complete design proposal using the 3D home and landscape design platform Cedreo in under two hours. Without the challenging learning curve associated with BIM or CAD solutions, which many design professionals rely on for their jobs, its user-friendly interface makes it simple to generate designs with a professional appearance.
Even though it wasn't made with landscape contractors in mind, Cedreo has a lot of features that are geared toward meeting their demands, like outdoor 3D renderings and 2D drafting tools for designing the ideal patio, deck, pool, and garden.
In addition to collaborating with clients and coworkers, landscape professionals can use Cedreo to market their businesses online or in person with customised visual presentations.
11. VizTerra
VizTerra is a platform for landscape design that enables users to create detailed designs, realistic 3D presentations, and step-by-step instructions for contractors.
Although customer reviews were mostly favourable, we discovered some reoccurring "cons" you should be aware of before committing. The software needs a lot of RAM because it is an on-premise solution, to start. Poor customer service, obsolete visuals, and a "clunky" user interface were some of the complaints made by customers.
It's also important to note that even though VizTerra is intended for landscape professionals, it doesn't substitute for conventional CAD tools; rather, it works in conjunction with them by providing a user-friendly platform that enables designers to modify plans, work with clients, and market their services.
Compatible with: Windows, Rhino 6 & 7, AutoCAD
Using Lands Design, you can create 2D models, 3D renders, photorealistic representations, and even movies. It uses BIM and AutoCAD technologies to generate believable designs that you can proudly display to clients. But some design knowledge is necessary to make the most of these tools.
You May Like