High Demandable Fashion Jobs You May Barely Heard Of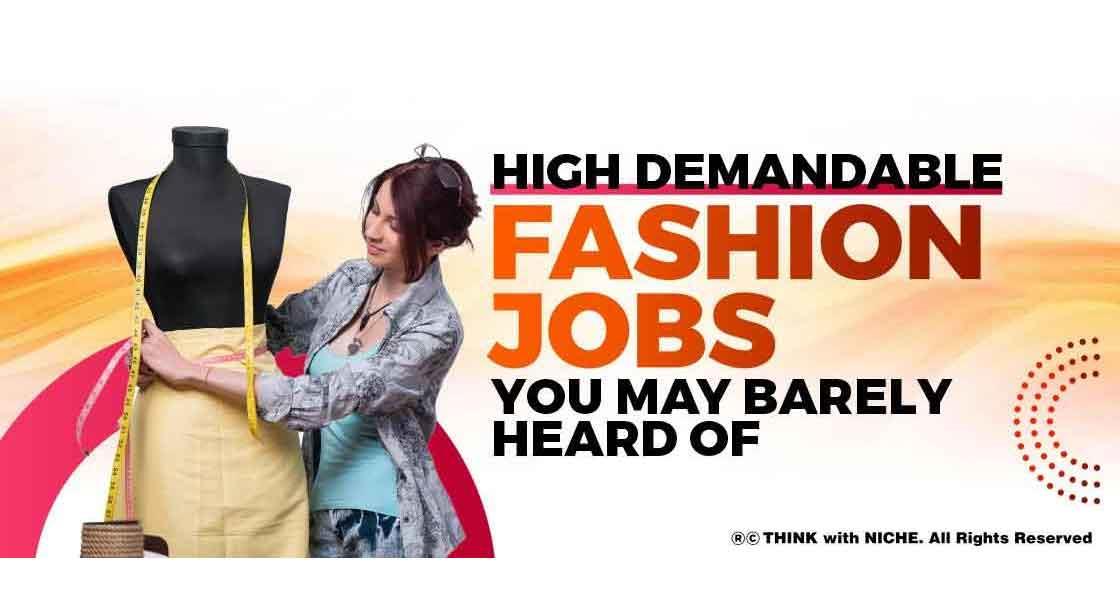 A career in the fashion industry may be both thrilling and lucrative. If you're looking for a job in the fashion industry, it's useful to know what's expected of different positions. There are many more job opportunities in the fashion industry than just designing, modeling, and marketing. #TWN
Continue Reading..
Apart from designing, modeling, and marketing, there are many other job opportunities in the fashion industry. According to Statista, the apparel market in the United States is worth $225 billion, which means that there are a lot of jobs in logistics, technology, creativity, and other disciplines that need to be filled. There are numerous examples of this in fashion, and it is always a good idea to look beyond the box.
Garment Technologist
This job entails a lot of quality control and investigation work when it comes to the materials utilized to make fashion items. Many fashion studios and companies rely on garment technologists to keep things operating smoothly. People in this position test different combinations of materials and fibers to identify the optimum type of fabric for the job at hand. These workers collaborate with designers, pattern graders, and purchasing teams to locate the best fabric for the job. People in this position also strive to increase the company's overall efficiency. It could be related to price and would entail coordinating with buyers and suppliers to arrive at a cost that is within the project's budget.
Pattern Graders
Another key aspect in the fashion industry is pattern grading. They specialize in creating scaled-up and scaled-down copies of design patterns, allowing manufacturers to make the same patterned piece of clothing in several sizes. A pattern grader's key responsibilities include tracing a pattern's outline with scanning technology, quality testing to ensure that the finished pattern is accurate, and making sample garments from the pattern to distribute to potential purchasers. You'll also need some arithmetic skills in addition to a passion for design and fabrics. To scale the patterns accurately, you must be able to take precise measurements and conduct computations.
Fashion Illustrators
Fashion illustration may be a good choice for those who enjoy creating and drawing. They collaborate closely with designers to develop fashion product concept sketches and graphics. They may also write advertising copy and create visuals for print and internet promotional materials. You must be able to use computer design as well as manual drawing and have a good sense of fashion to excel in this position. A degree in graphic design or a related area is frequently required for this type of job. You'll require GCSEs and possibly A levels, or you'll have to pass a foundation course to be accepted.
Fashion Journalist
For a variety of magazines, a fashion reporter covers the latest in clothing, trends, and accessories. You have a variety of venues for which you can write. You could also work for yourself. You'll most likely be expected to travel and meet new individuals as part of your career to conduct interviews and keep up with the latest fashion news. Increase your chances of success in a career like this by studying the English Language, which will help you improve your creative writing skills. There are also specialty degrees available, such as the Fashion Communications program, which will teach you more about the industry and help you get work. Start a fashion blog and approach editors for freelance possibilities by writing about the newest developments in the industry.
Fashion Accountant
Another fascinating career scope in fashion is that of finance, which includes everything from retail accountants to textile accountants who ensure that a budget is followed while purchasing materials. This type of job allows you to work with designers and participate in the garment-making process while keeping your budget in check. You might have a degree in Economics, Accounting, or a related field of finance.
Trend Forecaster
As a trend forecaster, you're in charge of spotting new trends and projecting how they'll affect consumer spending. Most of the work entails collecting data, compiling statistics, and researching socioeconomic aspects. To succeed in the fashion industry, you'll need a lot of previous experience. Product development, marketing, merchandising, retail, and design experience would all be advantageous in this position. Keep reading periodicals biographies, look over previous fashion shows and stay up to date on industry news to gain a solid understanding of fashion history.
Creative Director
A creative director oversees the conception, design, and execution of all creative work produced by a company. Because you're in charge of encouraging and leading the rest of the team, as well as being original and, obviously, creative, you'll need to be a natural leader and an ideas machine. You'll require a lot of experience as a design director or working in a design studio, as well as strong managerial abilities and a large portfolio. Meanwhile, pursuing a fashion design degree and working on creative side projects would be advantageous.
Customer Relationship Manager
Customer Relationship Managers are responsible for anticipating the wants, desires, and dreams of a brand's customers. To ensure that the brand is properly appreciated by customers, you'll work in all consumer-centric disciplines, including marketing, campaigns, customer support, and public relations. You'll require a minimum of three to four years of management and customer service experience, as well as a related degree like marketing or communications.
Fabric Researcher
Fabric design and development are the responsibility of a fabric researcher, who also conducts research on trendy textile concepts and evaluates production proposals. Because a fabric researcher collaborates directly with the design team, you'll need to be familiar with your materials and be able to adjust swiftly to any severe production flaws or unexpected design modifications. You'll require a bachelor's degree in fashion design or textile design or four to five years of experience working in the textile sector. Extensive material knowledge, as well as experience with printing, finishing, and washing procedures, are required.
Merchandise Planner
A merchandise planner oversees purchasing items based on sales history and current stock levels for a brand. the planner must take care of devising a long-term purchasing strategy and negotiating price structures, as well as delivery dates, specific goods needs, and contracts. You'll have to make sure that products arrive at the right stores at the right time, in the right quantities. This position necessitates a great deal of sales forecasting and tracking. Due to tight deadlines and turnarounds, you'll need to be a math guru and a quick thinker.
Sustainability Officer
The post of a sustainability officer has emerged as we all become more aware of the damage that the fashion industry is making to our environment. You'll be responsible for the company's environmental strategy formulation, application, promotion, and monitoring, as well as making recommendations to avoid or mitigate negative environmental impacts. You'll be the one making the key decisions that will determine the industry's future. You will be expected to develop reports, ideas, and discover chances for change while working at the top of the firm. You'll need a bachelor's degree in sustainability, environmental science, or environmental management, as well as market understanding. Prior experience in the sustainable fashion sector is also required, as well as company-specific knowledge.
Authenticity Expert
The growth of second-hand designer clothes websites has given luxury aficionados new job options. Authenticity specialists are now employed by most resale sites to check that any stated designer products are genuine. Luxury companies use brand identifiers that these experts are aware of, as well as a keen eye for evaluating material and construction quality.
Fashion Psychologist
A fashion psychologist is a consumer behavior psychologist who studies consumer behavior. The job includes studying, researching consumer habits, and surveying the impact of fashion on welfare and attitude to get inside the brains of future clients. You'll need a critical and creative mind to work through a range of research routes. Candidates could have a background in business, law, marketing, psychology, sociology, or statistics, among other subjects. Working in market research for two to three years is also a plus. However, studying psychology is likely the most apparent place to begin.
Print Designer
A print designer creates visual designs for fabrics, artwork, materials, or graphics by visualizing and creating visual designs. You'll be involved in generating commercially appealing designs and prints as well as coming up with unique ideas. You must be a master of all trades and be able to create hand-drawn, painted, and digital artwork. It includes creating design concepts, sketches, and presentation samples. It is vital to have extensive knowledge of the Adobe Suite, particularly Photoshop and Illustrator. You'll also need exceptional drawing skills and a creative eye.
To sum up, if you're interested in the fashion sector and want to think outside the box while earning a lot of money, hopefully, this essay has pointed you in the right direction.
If you liked reading this article, we have two more for you. Click on the link below to explore!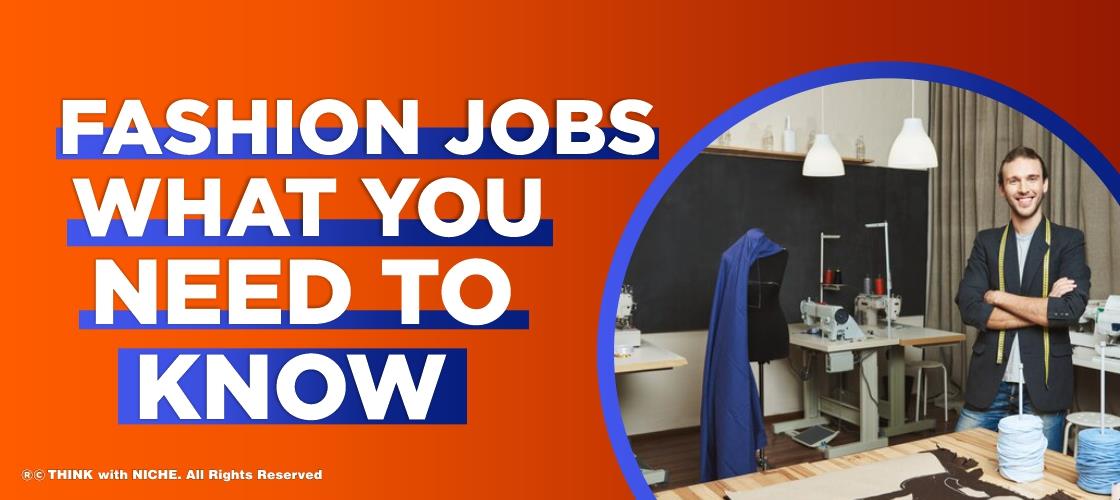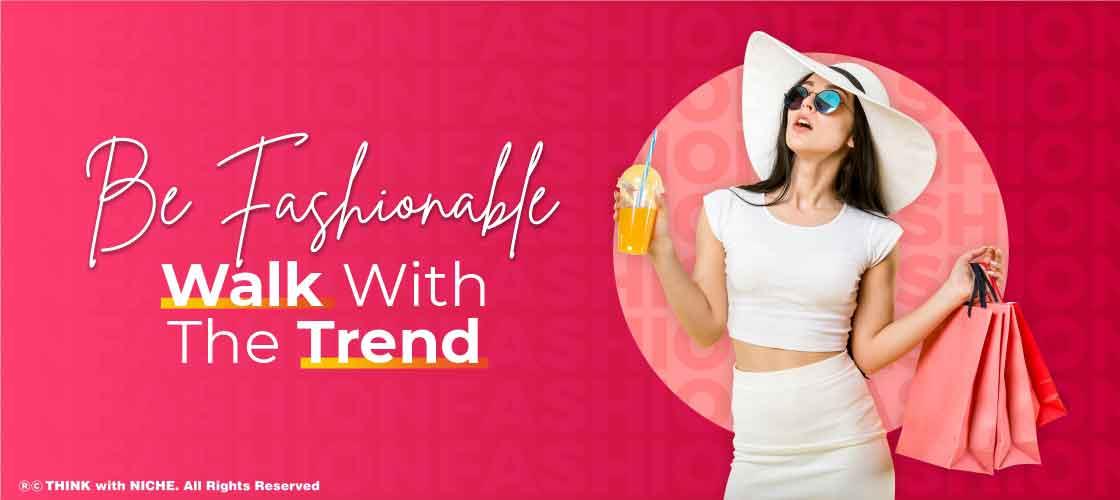 You May Like