Tips & Awareness To Start Toe-Ring Business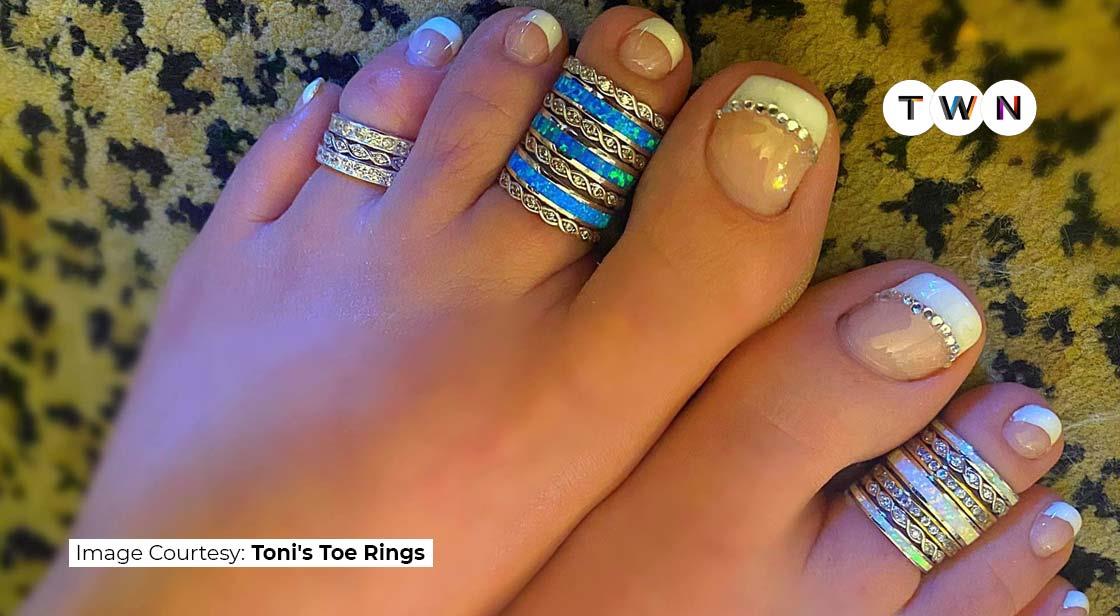 Toe rings are most commonly deemed as Bicchiya. Married women wear silver rings on their second toe. This symbolizes the status of married women as per traditional standards and norms. Now, millennials are born to follow toe ring fashion as the next brewing modern Indo-western facade. #ThinkWithNiche.
Continue Reading..
Indian fashion is inevitably diverse. Expansion of such rare diversity in fashion comes from various cultures and traditions imbibed within the four walls of Indian society. Various types of fashionable, desi-style accessories and jewelry remain the soul of every Indian woman, while it is bound to enhance their beauty at length. Toe rings are now in exuberant amounts of fashion, from the west to the Arabs, awareness about this Indian fashion statement grows undoubtedly.
History And Origin Of Toe Rings
These oval and round-shaped circled toe fingers are a beauty in themselves. From a historic perspective, women flaunting toe rings trace back to India. Ramayana, an iconic epic penned down by Valmiki around the days of 4th century BC draws attention to toe rings worn by prospective brides and married women across India. When Sita was captured by Ravana, she managed to straddle her path when she flung a toe ring on the way to prove her identity in the eyes of Rama.
Toe rings soon became an ever-growing trend in the heart of the United States of America as well as other western nations. It started peaking around the early 1960s in the U.S.
How Toe Rings Are Done Across The World
Toe rings seem to grab attention because of their eccentric feminine approach and certain poise. Usually, women all across the world who dons open-toe flip-flops or stylish sandals, decide to flaunt toe rings unapologetically. To amp up one's fashion statement, these rings are meant to add ample style. Western fashion has transformed into a mixed bag of international trends, good enough to intrigue our eyesight.
When it comes to various cultures, societies, and clans wear toe rings, there are no qualms seen in doing so. Every tradition values a facade of significance. There is much proof that says token rings were used as a trading tool between the elites of high social class. Such rings signify a barrier to protect the needs of a dire emergency.
Purposes And Rituals
Fast forward to fashion trends and the 21st century, millennials love to swap rings like wildfire. Some theorists believe that toe rings are used rigorously to ward away spirits. Another claim also indicates that toe rings are helpful for several therapeutic purposes. According to the Ayurveda world, silver toe rings (third toe) are worn by unmarried women to ease menstrual cramps.
Toe rings can come in handy for acupressure benefits as well. Systematically speaking, apart from promoting a healthy uterus, toe rings do miracles for the reproductive system of women. Silver toe rings are desired to stave off any negative energy from their mind, body, and soul.
Rusted Jewels And Social Media Shops
If you have rusted jewelry lying around the dressing table or containers, old and rusty jewelry can come in handy! Dismantle the delicate parts and simply turn them into toe rings.
Thrift shops are growing popular for little trinkets. One can collect toe rings in bulk and sell them off on social media. Nevertheless, history and rituals about the same can amplify your selling knowledge!
You May Like