4 Things You Need to Start a Small Business from Your Home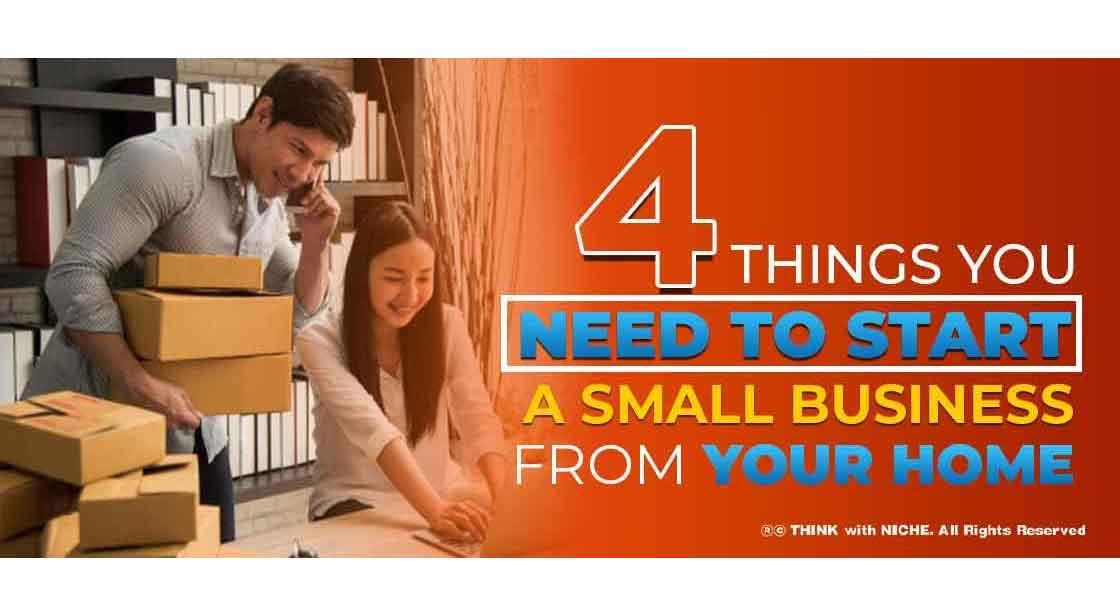 Even for people who start a business based on a passion they enjoy, patience is essential. Many people who transform a passion into a business appreciate the day-to-day labor but despise the other aspects of running a business, such as bookkeeping, taxes, advertising, and employee management. You don't have to like paying quarterly taxes, but you must realize that doing the less glamorous and dull jobs is what allows you to run a business. #ThinkWithNiche
Continue Reading..
Owning a business may appear to be the pinnacle of the American Dream. It's no surprise that being a small business owner appeals to so many individuals. You can be your own boss, set your own hours, and answer no one but yourself. While working for oneself may seem appealing, most people are unprepared for the time, money, patience, and study required to start a business. It's critical to understand what will be required of you to start and run a small business before deciding whether it's right for you.
Time
One of the most significant stumbling factors for many people who wish to start their own business is a lack of time. Good time management skills are one of the most critical abilities to have while juggling a day job and a modest side business. It's difficult to learn to prioritize activities, but if you don't, you risk alienating consumers and vendors with whom you need to collaborate. Learn to take care of jobs that require immediate attention as quickly as feasible and postpone those that can wait. It's important to prioritize business activities, but it doesn't end there. Prioritize personal duties as well to ensure that you have enough time to spend with your startup during your hectic day.
Business Plan
Putting together a basic business plan might be time-consuming, but it is critical, especially if you are seeking funding from investors or a bank. It's also a good litmus test to determine whether you're genuinely interested in running a business — if you can't spare the time to develop a basic business plan, even if it's only one page long, you're probably not ready to operate a real company.
Research
A concept doesn't need to be unique for it to be profitable - as long as there is sufficient demand for your product. In truth, a distinctive concept does not always equate to large sales. There's a reason why no one offers a product like yours, and it's probably because no one wants one. However, establishing and researching your company idea is only the first step; you'll need to do further research to figure out how to turn your concept into a reality.
Money
Starting a business necessitates upfront capital (or credit), and purchasing an established firm frequently necessitates a substantial lump sum investment. Unfortunately, many people wish to establish a business because they lack financial resources. As a result, such unprepared enterprises may find themselves buried in debt. It's a simple fact that your firm will require capital, and while spending more money on a business won't guarantee its success, failing to have enough will almost certainly fail. To avoid this problem, carefully consider how much money you'll need to establish and run your firm.
The following are some common company expenses:
Business cards

A website

Designs for advertisements

Software for accounting

Postage and mailing materials
Conclusion
Starting and operating a business can be extremely rewarding, but it isn't for everyone. It can be costly and time-consuming, and many people are unaware of the enormous amount of effort required to start and run a successful business. Furthermore, you can't buy or learn the passion for your product or a propensity to sell. However, if you're up to the challenge, starting your own small business could bring you years of happiness and financial rewards.
Related Blogs



You May Like