Electric Dirt Bike for the Adventures of Life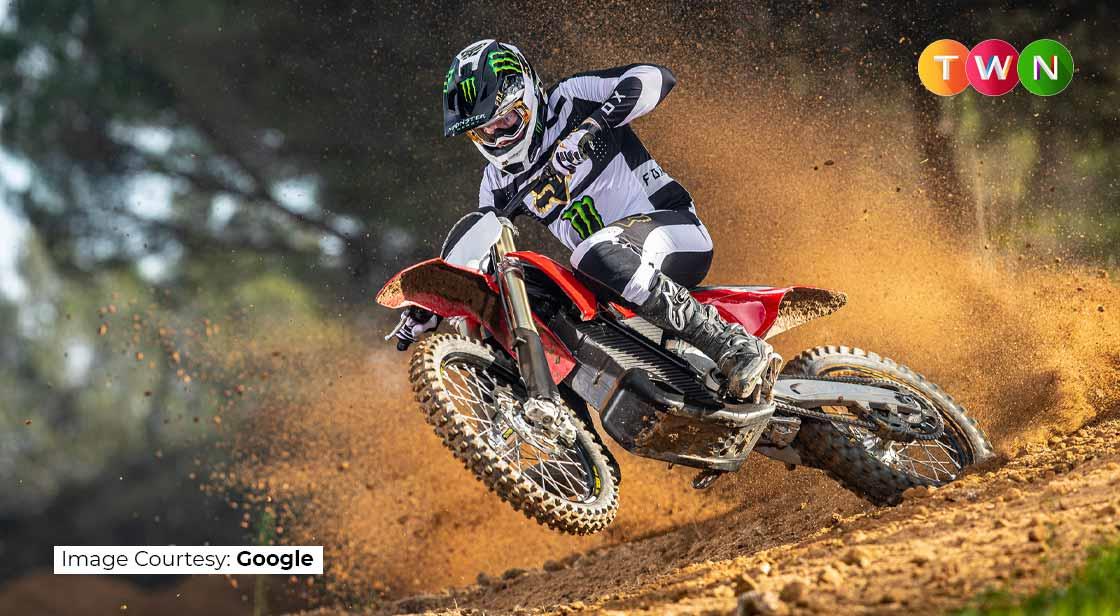 Electric Dirt Bikes are a brand new sensation attracting the attention of bike riders! Lightweight and powerful, they keep you strong and healthy! They are rising in popularity very fast! In this blog, let us learn about these wonderful bikes! #TWN
Continue Reading..
Over the years, we have seen innovations in every field of life. For instance, old and heavy models of televisions have given way to new improved LED TVs that have revolutionized the viewing experience with high-definition transmission. Likewise, we have loved the new electric variants of different kinds of vehicles like cars and bicycles. But the one innovation that has transformed the entire motorbike industry is none other than Electric Dirt Bike.
There is a famous saying "You live more in five minutes on a Dirt Bike than most people do in a lifetime." Certainly! The Bike enthusiasts have too much fun on the dirt bike. Well, hold your horses! A dirt bike is a motorcycle specifically designed to run off the road. Unlike other bikes that require fuel or gas, an electric dirt bike is a battery-operated machine. It specializes in helping you traverse the rough terrains successfully! It does not make a noise and requires no maintenance. It is an environment-friendly bike in the real sense. So if you are tired of staring at the mind-blowing landscapes from the window seat of your car and yearn to jump out and get the feel of the snowy mountains or you wish to visit that haunted house in that jungle, you need to pick up an electric dirt bike and confidently drive your way on to the topsy-turvy road!
Special Features of the Electric Dirt Bike
The major difference between dirt bikes and traditional bikes is that dirt bikes work on rough terrains and lack on-road safety equipment. You may feel the lack of headlights, mirrors, and brake lights, but the good part is that you do not require a license for it! The Electric Dirt Bike works on two types of batteries: -
Lead Acid Batteries

Lithium-ion Batteries
It is rechargeable and has keyless ignition. It does not have a clutch or a gearbox which reduces the need of changing gears. This is not all! It includes small engines and a small gas tank. It has a stiff suspension that helps you in jumping and leaping over mounds and dykes with élan and at the same time protects your bones and back from sustaining an impact! According to a survey, KTM electric dirt bikes have come up as one of the best electric dirt bikes for adults in the year 2022.
Benefits of the Electric Dirt Bikes!
The Electric Dirt Bikes are the undisputed kings of the off-road. With them by your side, you do not have to think about the gravel and dirt! Rather now you can think of enjoying and competing with the challenges of the road! You can just pick up your bike and begin your adventure!
The Environment-Friendly Electric Dirt Bike!
Indeed, the Electric Dirt Bike is environmentally friendly because it does not emit any harmful fumes to add to the smog or pollution. It works on pure electricity instead of gasoline. Plus, the new models are equipped in every way to support the environment. They come with recycled batteries. The great part is that the new bikes will have the option of solar power recharge!
Cost-Effective Solution!
Presently, the advertised price of the electric dirt bike may be high. But in the long run, it can prove to be a cost-effective solution! With this bike, you do not need to say, "Fill it, Shut it Forget it!" because your electric bike does not require fuel! Instead, you can pick up your bike and just go for it! What's more, you can plan amazing tours with the money you have saved on fuel! You can purchase another bike for your kids. The Mototec Electric Dirt Bikes are the ultimate ride for kids.
Convenient Daily Commute!
The Electric Dirt Bike is an expert for rough terrains. But it can work amazingly well on concrete roads also. You can go daily shopping or dash off to your college. You can go out for a treat with friends or simply enjoy the cool breeze! It is lightweight and easy to ride, so one can easily zip, zap and zoom through the traffic, and reach their destination in minutes!
The Quiet and Graceful Beast!
Many Bikers boast about the kingly roar of their traditional motorbikes! But little do they realize that it is very annoying for fellow travelers. The residential colonies are very silent, and if you go there with your noisy beast, you can get a rather violent response. But the electric dirt bikes are just the opposite of their noisy counterparts. They are quiet and graceful! They let you enjoy the breeze and think about life without disturbing you! The best part is that they ignite bright smiles on the face of your neighbors!
Less Maintenance More Fun!
Maintenance is one angle that places an important role in purchasing a vehicle! But in the Electric Dirt Bike, you wish to ask, "Maintenance? Rather, it is your bike that maintains you and keeps you fit, my dear!" Seriously! When there is no clutch, gearbox, and spark plug in a bike, there is no need to think about maintenance! Even the brake pads live longer because the machine does all the work. So you can just go out and enjoy the twists and turns without any worries!
Battery Swapping Technology!
Electric Dirt Bikes do not require a heavy battery like a traditional motorcycle. The bike has a battery swapping option with the help of which you can easily exchange the old battery for a new one. You do not always get a battery in the countryside, so you can keep it with you and change it whenever needed! This way, you do not need to bring a jolt in your journey of bliss! Simply keep going!
Lightning Fast Torque!
Electric Dirt Bikes are instilled with 100% torque power. It triggers rapid acceleration. The bikes are designed to run smoothly on rough terrains and glide through the steep slope of the hills. It is why they require excellent torque to pull them competently on these risky surfaces. Alta Electric Dirt Bike Redshift MX delivers 50 horsepower that has enough steam to push it to the high speed of 70mph. So no jitters allowed here. Just feel the toxic wind!
Fitness Regime for the Body, Mind, and Soul!
Indeed! The Electric Dirt Bikes not only takes you on a whirlwind journey of excitement, but it caters to your fitness requirements in the perfect way. When you traverse those rough roads through gravel and ditches, your different muscles come into use! It is a complete exercise! You sweat and use your brains to tackle tough terrains. It naturally makes your body and mind work hard and remain stress-free! This entire exercise makes you tired, and at the end of the day, you get a sound sleep. This way, the next morning you get up early, energetic and fresh! When you feel fit and happy from the inside, it reflects in your personality, and you spread this happiness with others! Regular Ride on the Electric Dirt Bike can help you get complete fitness!
Conclusion
The Electric Dirt Bike is indeed your Knight in Shining Armor! It gives you wings to dream the impossible! And with the Electric Dirt Bike by your side, you can think of realizing it too! Like the Segway Electric Dirt Bike. This Dirt eBike works well between traditional dirt bikes and mountain bikes! The Razor Dirt Bike is perhaps the fastest. So pick up your Electric Dirt Bike and dash into those amazing trails of the jungle with confidence! What, thirsty? Hold your Mountain Dew and remember, "There is victory beyond fear!" Good Luck!
If you liked reading this article, we have two more for you. Click on the link below to explore!
You May Like
Lifestyle and Entertainment

Lifestyle and Entertainment

Lifestyle and Entertainment

Lifestyle and Entertainment