The Best Way To Pass Your Freetime- Crazy things To Do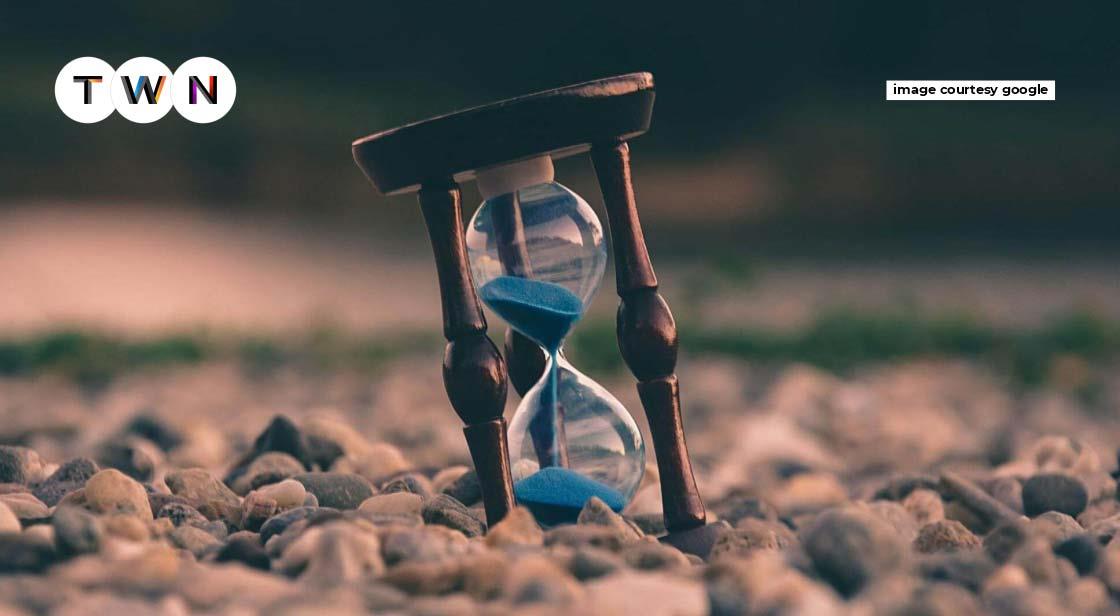 No matter how many friends you have or how exciting and exciting your life appears to be, there are times when your life suddenly becomes dreary and dismal. Due to unforeseen circumstances, you may have had to cancel your planned activities. Now what, cry about having no plans?
Perhaps you were given an unexpected day off, which seemed exciting at first but turned out to be simply another boring day at home. Whatever the cause, a vacation isn't a vacation if you're sitting on your bed with a cup of coffee in your hand, hence we are here to give you a list of things to do when bored, like checking your ex-"Facebook fiancé's profile." #TWN
Continue Reading..
With smartphones and Netflix at our fingertips, boredom and a sense of being stuck with nothing to do nearly seem impossible, almost. Boredom has become absolutely and entirely inescapable as a result of what appears to be an endless social separation.
So, if seconds seem to be passing you by, here are 100 fun activities to do when you're bored! From solving a jigsaw puzzle to conducting your own wine tasting to creating an Instagram account for your pet or launching a blog, there's something for everyone.
Voldemort has arrived. And his nefarious forces can be found everywhere. We need to be in our houses to be safe from its clutches, and we have a lot of time on our hands. Seriously! We used to desire a 48-hour day, but today even 24-hours seem to be neverending. Netflix, Amazon Prime, Hotstar, and YouTube are all finished, as are food, gaming, cleaning, Marie-Kondo, and even color-coding clothes, keys, books, wires, and everything else. What now?
Spend the entire day on the sofa, pondering the meaning of life? That is a possibility, but let's keep it as a last resort. For the time being, browse through this list of amusing and strange activities you may do at home and on the internet.
P.S. - This isn't another sleepy, yawny, super-boring, or academic 'what-to-do-how-to' essay. We guarantee it! (And towards the conclusion, we have a surprise for you)
1. Play a card game — you can play several by yourself, but the best games require multiple players. One of our favorites is President - here are the rules.
2. Play a board game — there are many to pick from, and almost all of them will bring hours of entertainment and laughter.
3. Play a computer game - whether alone or with pals, you can enjoy the challenge of one of the many consoles or PC games available.
4. Participate in a sport — there are too many to list, but try tennis, basketball, golf, or whatever else catches your fancy.
5. See a movie, whether it's an old favorite or something you've never seen before (see our list of movies that make you think).
6. Binge a series — the number of amazing series available on TV and online providers is endless. Get comfortable on the couch with your duvet.
7. Watch amusing YouTube videos — everything from wild kittens and charming kids to celebrity flops and weird stuff caught on tape will keep you laughing for hours.
8. Sing along to your favorite songs — it doesn't matter if you're a karaoke queen or tone-deaf, as long as it makes you happy.
9. Have fun with your pet, whether it's a cat, dog, hamster, or parrot. It doesn't matter what they are; connecting with your favorite non-hooman can be a lot of fun.
10. Experiment with new hairstyles - grab your brush, hair spray, hairdryer, gel, clips, and other styling tools and see what you can come up with.
11. Fly a kite - despite your firmly planted feet, let the wind be your friend as you take flight.
12. Go to an arcade – if one still exists near you – and lose yourself in nostalgia while playing old games and trying out new machines.
13. Go on a ghost hunt — look up some haunted locations in your area and go see them.
14. Master a magic trick — wow your friends by performing a trick that leaves them guessing how you achieved it.
15. Go roller skating — hop on your skates or blades and see where your mood takes you.
16. Take a spontaneous road trip — jump in the car and see where the road takes you.
17. Have a picnic — bring all of your favorite snacks, gather your friends, and head to your local park.
18. Bowl - have you ever encountered someone who doesn't like to bowl? Neither do I.
19. Have a water fight - if the weather permits, gather some water balloons, pistols, hose pipes, and swimwear, and have a blast!
20. Make a playlist - choose a few songs that go well together and follow a theme. It's similar to a mixtape but better.
21. Build a slip 'n slide and then throw yourself down it repeatedly.
22. Create a wishlist of stuff you'd like to receive for Christmas or your birthday by browsing online.
23. Play Twister with your buddies – you're never too old to play this traditional party game.
24. Check out AskReddit — there are some very cool questions and some really bizarre replies, but it's a lot of fun.
1. Stop Motion Animation - Yes, you can make cool animations using just your phone, an app, and household items.
2. Bury a time capsule — acquire a waterproof and rustproof container, fill it with personal items, and bury it somewhere you'll be able to find it in 10 years or more (or leave it for someone else to find).
3. Make and fly paper aircraft with your buddies and compete for the longest flight and greatest aerobatics.
4. Build a simple go-kart — you'll need wood, wheels, and other materials, but you get to race it once it's finished!
5. Race remote control cars — pit yourself against your friends to see who can cross the finish line first, whether in your neighborhood park or on a proper track.
6. Make a movie - come up with a script, props, and costumes, and you and your friends can be the stars.
7. Look at the stars - assuming it's dark outside, go outdoors and gaze skyward (maybe with the aid of a telescope) while you marvel at the universe.
8. Learn to play the guitar — it's by far the coolest instrument, right?
9. Learn to juggle — real juggling balls are great, but you can juggle just about anything that fits in your hand (as long as it's not breakable).
10. Try to set a world record — it won't be official, but it'll be a fun way to push yourself to achieve strange and beautiful things.
11. Make balloon animals - you'll need the correct kind of balloons for this, but once you get the hang of it, you'll be able to impress others.
12. Practice producing and blending various noises with your mouth by learning to beatbox.
13. Join a fantasy sports league - there are numerous free online leagues available for all major sports.
14. Create a blog — it can be about anything that interests you. You might even make a few pennies from it.
15. Make a bonfire - just make sure it's done securely and where it's allowed.
Conclusion
Well, I hope the list is enough for you to kill time, but if you are still not satisfied with the list; you can always read our blogs and add value to your life.
Related Blogs
Lifestyle and Entertainment


Lifestyle and Entertainment

You May Like