Know The Athletes With The Greatest Fortune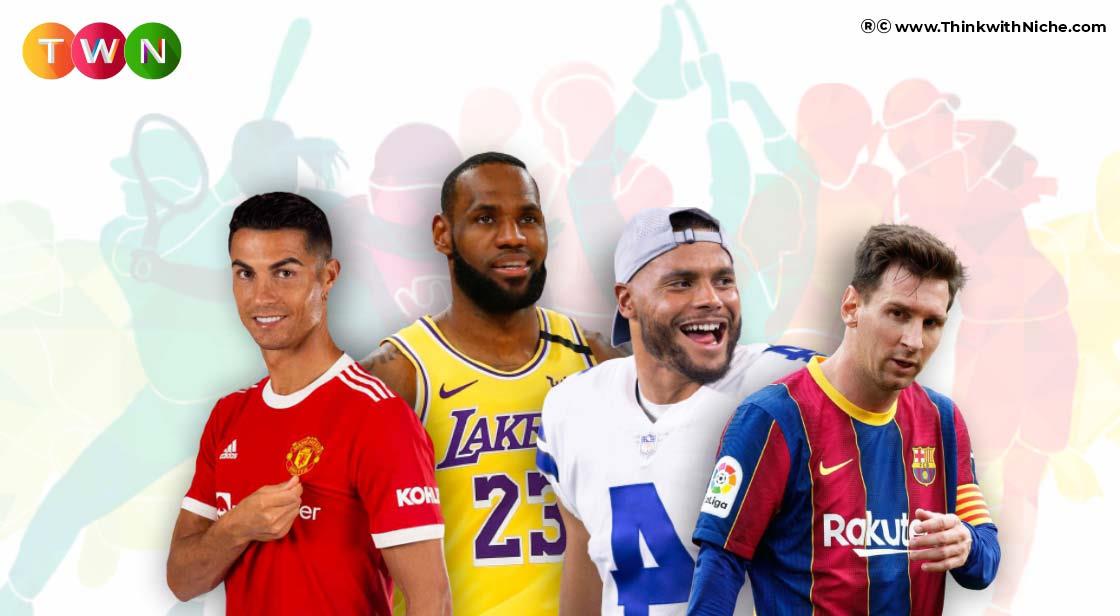 The salaries of Professional Athletes in the US range from $16,628 to $187,200, with a median salary of $35,004. The middle 50% of Professional Athletes makes between $28,895 and $34,995, with the top 83% making $187,200. But, today we are not going to talk about the average, we will be covering the highest-paid athletes who not only had the highest salary but also built up a business empire and made a fortune from sponsors and endorsements. #TWN
Continue Reading..
Often kids are scolded by their parents for paying more attention to sports than studies, "This field holds no future" is probably the most common dialogue that every athletic kid has heard. Well, parents are somewhat right; only 2% of all the athletes can make it to the big leagues; for the basketball athletes, it's NBA; for Soccer players, it's FIFA, and so on. But those two percent often end up making a big fortune for themselves, and some of them even go on to have a net worth of more than a billion dollars. So, it's my request from every parent please don't stop your child from playing sports. Instead, teach them how to maintain a balance between their games and academics. Anyways, this is not some motivational vlog. We are here to look at the list of the Highest-Paid Athletes who were not just successful in their sports careers but were also very successful financially. This blog will not only cover the all-time highest paid but also cover the youngest and the present highest-paid athletes.
Highest-Paid Athletes 2022
Let's take at the top paid athletes of this year so far: -
5. Lebron James
Lebron James Net Worth: $96.5M
A move to the Los Angeles Lakers has greatly favored Lebron financially. His $53M endorsement is only matched by the Tennis legend Roger Federer. Lebron James is four times NBA MVP and has the NBA's top endorsement portfolio, also owns a production company called Spring Hills and a media company called uninterrupted. He also teamed with Cindy Crawford, Arnold, and Lindy Wann to launch a health and fitness company called Ladder. He, along with his friends, also owns 19 outlets of Blaze, a pizza place whose chains are spread all over Chicago. He is also an investor and paid endorser for the company.
4. Dak Prescott
Dak Prescott Net Worth: $107.5M
As the NFL salary cap continues to grow, the best quarterback in the league will continue to appear on the list of the highest-paid athletes. He has signed a four-year $160M deal with the Dallas Cowboys. Alongside a hefty $66M signing bonus. Considering that the Cowboys are the most valuable sports team in the world, paying 97.5 million dollars for Dak to through a football is a bargain. Other than the money he earned from football, he also earned $10M from endorsing; Sleep Number, Seven 11, Direct TV.
3. Cristiano Ronaldo
Cristiano Ronaldo's Net Worth: $120M
Cristiano Ronaldo is the most followed human on the planet, becoming the first person in the world to reach 500 million followers across Facebook, Twitter, and Instagram. He has earned around 500M dollars just from ad endorsements, and most of this comes from Nike, who has signed Cristiano for a lifetime deal. Together, with the $103M he is earning with Manchester United, his earnings total $120M. He is a potential Billionaire and hence has a lot of money to spend on luxury like cars.
2. Lionel Messi
Lionel Messi's Net Worth: $130M
Ronaldo and Messi will be linked for life for their rivalry to become the football GOAT, and other than the field, they even battel it out as the top earners in soccer, but Messi managed to have an edge this time with a salary of a whopping $97M and other $33M from endorsements.
1. Conor McGregor
Conor McGregor's Net Worth: $180M
"They think I am toast Ariel, but I am still the bread," McGregor stated before the fight with Donald Cerrone in 2020. Since then, McGregor has got even more bread despite appearing in just one fight and facing a loss; McGregor has a lot of reasons to be happy about $180M reasons to be exact. He pocketed $150M just by selling his majority stake in Number 12 whiskey to proximo spirits. He said that he would become a billionaire by his 35th birthday, and we all know that he is pretty good at pretending things. That's what gave him the name Mystic Mack.
Now that we discussed the richest athletes of 2022; let's
Check out the athletes who were able to achieve these earning milestones at a very young age.
Highest-Paid Athletes Under 25
Let's take a look at athletes under 25 who made it big.
5. Brandon Ingram
Brandon Ingram Age-24
Brandon Ingram Net Worth- $9M
Ingram is a US-based basketball player who is currently under a 5-year contract worth $158M with the Pelicans. However, life is too harsh on Brandon as he recently went through a blood clot surgery and NBA officials are a bit worried about his future after he went surgery for deep vein thrombosis in his right arm.
4. Naomi Osaka
Naomi Osaka Age-24
Naomi Osaka Net Worth- $60M
Naomi is a Japanese tennis star who is ranked as the no.1 tennis player in the women's category by Women Tennis Association. She won the grand slam four times in the singles category and has won overall seven WTA titles. She has only $5M as the game fees. The rest of her earnings come from various brand endorsements.
3. Max Verstappen
Max Verstappen Age-24
Max Verstappen Net Worth- $60M
Max Verstappen is an F-1 racer from Belgium. He has been signed by the company Red Bull. He is the Formula One world champion of 2021, the son of former Formula One driver Jos Verstappen, who competes under the Dutch flag, just like his father.
2. Auston Matthews
Auston Matthews Age-24
Auston Matthews Net Worth- $63M
One of the highest-paid players in the history of the NFL, he is an American professional Ice-Hockey player who plays for the Toronto Maple Leafs of the National Hockey League. Matthews became the first player in modern NHL history to score four goals in his NHL debut.
1. Kylian Mbappe
Kylian Mbappe Age-23
Kylian Mbappe Net Worth- $95M
Kylian Mbappé Lottin is a French professional footballer who plays as a forward for Ligue 1 club Paris Saint-Germain and the France public platoon. Considered one of the most stylish soccer players, he's known for his dribbling, speed, and finishing.
Highest-Paid Athletes of all time
Lay down the Red Carpet as it's time for the legends to enter. The athletes we are going to talk about now are the most successful personalities financially, and some of them were even able to make it to the Billion Dollar Club. Ok, enough talk, let's take a look at the most fortunate athletes and get jealous (Hey you, it's their hard work that got them this charm. Hence, don't be jealous, please be calm).
5. Jack Nicklaus
Jack Nicklaus's Net Worth- 1.2 billion Dollars
Like most of the other golfers, Jack also earned most of his fortune off the Golf-course. Nicklaus course design company is responsible for 410 courses in 401 countries. His business empire also includes; Real estate, Ice-cream, Drinkware, Wine, Golf Academy. Throughout his career, he won 18 major golf championships. His book "Golf My Way" is one of the best-selling golf books of all time.
4. Arnold Palmer
Arnold Palmer Net Worth- 1.4 billion Dollars
God only knows how these golfers are so good at running businesses. Arnold has also earned most of his fortune off the course. Following 3.6M dollars of prize money while 52 years on the PGA tour and champions tour, but that was not enough to build his Billion dollars portfolio. Most of his fortune came from Appearances, Endorsements, Licensing, Golf Couse Designs which earned him around $875M. Unfortunately, we lost Palmer in the year 2017, but his businesses continue to make his fortune.
3. Tiger Woods
Tiger Woods's Net worth- 1.7 billion Dollars
Since he turned pro in 1996, at the age of 20, Tiger Woods has 82 PGA tour victories and 15 major championships. Most of his earnings come from brand endorsements and sponsorships. He was also the youngest Masters's champion. At the age of 20, he signed a $40M contract with Nike, and as I said, 88% of his wealth came from sponsorships, take 2013 for an example; Tiger made 75 million dollars from the sponsor money. His major sponsors were; Nike, Taylor Made, Monster Energy, and Bridgestone Golf. Although he was a golfing legend, he just made $12 Million on the Golf Course. Apart from endorsements, he also earns a significant amount from his restaurant chain called woods and from his Golf Course Design company called Tiger Woods Design.
2. Ion Tiriac
Ion Tiriac's Net Worth- 2 billion Dollars
Ion Tiriac is a former professional Tennis and Ice-Hockey player and is a current Romanian businessman. He stepped into the sporting world as an Ice-Hockey player for the Romanian National Team and won gold in the 1964 Winter Olympics. Soon after, he turned his attention to tennis and won the Gold Medal in both Singles and Mixed Doubles at the 1965 World University Games. But Tiriac didn't start to make his money until he retired. After saying goodbye to the sporting world, Tiriac began to work as a technical consultant in various countries and organized Tennis Tournament like the Austrian Open. He was also the chairman of the Romanian Olympics Committee from 1998 to 2004, and in 2006, he became the president National Romanian Olympics Committee. He owns numerous businesses in Retail, Insurance, Auto-Dealerships, and Airlines. In 2006, he became the first person to enter the Forbes list of Billionaires.
1. Micheal Jordon
Micheal Jordon's Net Worth- 2.1 billion Dollars
Micheal Jordon is regarded by many as the greatest NBA player of all time, and somehow, Jordan managed to become the highest-paid NBA player in the first two years of his 15 years long Basketball career. Jordan compiled six championships as a player, and his salary from basketball was a total of $90M. Most of the cash of this five-time MVP came from the sources off the court. Jordan took $1.7 Billion from his corporate partners during his time in the league. He bought a majority stake in the Charlet Hornets in 2010 for 175 million dollars, but most of his money came from the sponsors. His contracts with Hanes, Gatorade, and Upper deck made him a fortune. His deal with Nike is still his biggest moneymaker. Jordan signed his first contract with Nike in 1984, which ever since has earned him $500M in royalty every year.
Wrapping it Up!
These people made their name in the world and are now living their lives the way they want. Sports will not make you a loafer, it can make you what other things cannot. Be consistent and play hard. Who knows you might be the next name on this list.
If you liked reading this article, we have another one for you.
Change Your Habits; Prepare Yourself as a Millionaire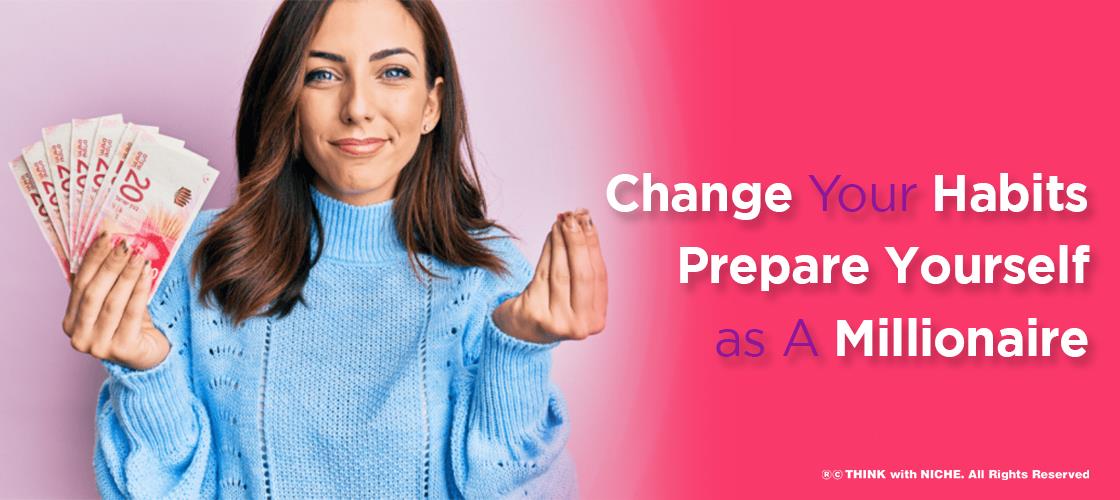 Related Blogs



You May Like
Lifestyle and Entertainment

Lifestyle and Entertainment

Lifestyle and Entertainment

Lifestyle and Entertainment