Change Your Habits; Prepare Yourself as a Millionaire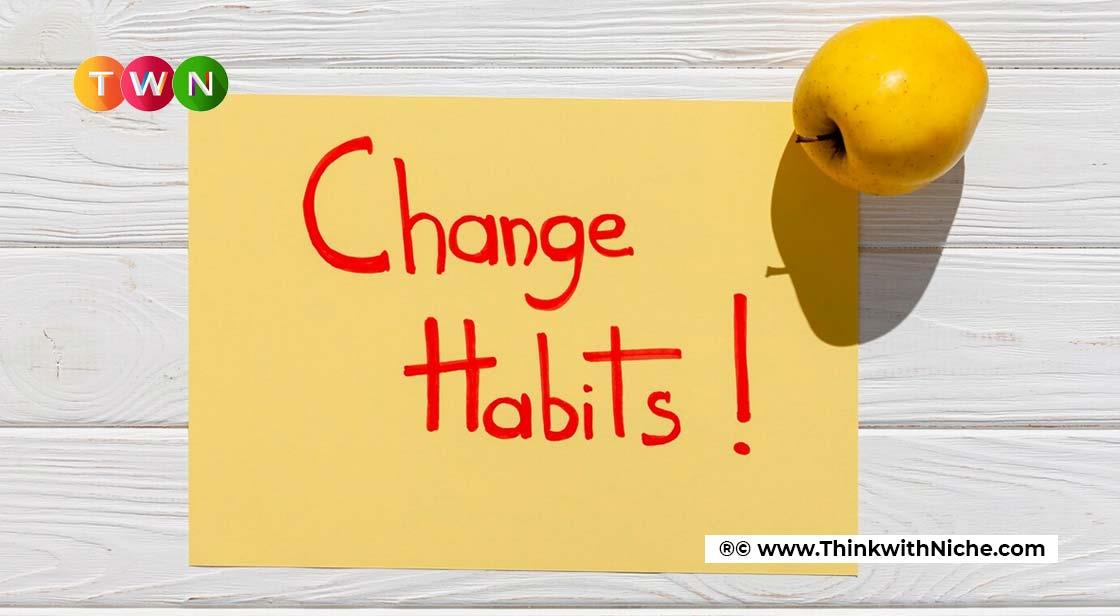 Success can't come with some positive changes. One must have a positivity in their habits and can be the one they want. Here are some habits which can make you successful and a millionaire person. Let's read the article and be a millionaire. #ThinkWithNiche
Continue Reading..
Who doesn't want to be wealthy, and when it comes to millionaires, there's no need to explain why. But we want to be a billionaire the next morning, which is completely unrealistic. You cannot get good achievements unless you are willing to make sacrifices and work hard. Similarly, if you want to be a millionaire, you must work for it. Change your behaviours for the better and make your goal a reality.
Let's See Some Of The Positive Habits a Millionaire Must Have
1. Be Simple
The secret to brilliance is simplicity. Make your words and your personality as basic as possible. It is an act of courtesy, not sloth. Use kind and courteous language. Don't over-communicate. When we communicate, we tend to use harsh phrases rather than simple ones. Simplicity has a special place in everyone's heart. You are a billionaire, but that does not imply you will live a lavish lifestyle and flaunt your money. Simplicity has a diverse global fan base. So, be simple, live simply, and communicate simply.
2. Set Your Goals
There is a famous quote by Bill Copeland that "The trouble with not having a goal is that you can spend your life running up and down the field and never score." Setting a goal means you are planning your priority. The way of your goal will not be an easy-going, smooth road, but a goal can make you persistent, give you energy and encouragement to work. The more you will love your work, the more you flourish. Set your goal and stick to it, stick to it until and unless you grab it.
3. Be Steady
Who hasn't heard that slow and steady wins the race? And it's not just a fable about a tortoise and a rabbit that we all read as children; it's a fact, a reality. Maintain your focus while you work toward your objective. You, like the turtle, will undoubtedly win one day. If you want to be a billionaire, you must work hard to achieve that objective. Perseverance is an essential ability for success. Being consistent and persistent is a difficult task, which is why the majority of people fail to do so, and as a result, not everyone becomes a billionaire. Be persistent if you want to be a billionaire.
4. Make Decisions Wisely
Think thousand times before you do. But most people are afraid to make crucial decisions because they are afraid to lose, and that's why they can't do anything forever. Think carefully, which is better? To fail and learn from your failure or not even do anything at all? Always make a decision, even if you don't know where it will lead. And, you surely will find the answers you need. But don't be hasty with your decisions, take your time, think carefully and decide.
5. Clear Your Confusion
The most dangerous word in this world is an assumption. Assumptions actually hold back from knowing the truth. Don't make stories on your own, your life is not a storybook, it is the reality. So, don't ever try to assume on your own. The only solution for this is to ask questions about who is experienced enough. Major people hesitate to ask a question. The asking question won't make you look a fool but the opposite. So, always clarify your doubt. Don't keep it within you and make a story. Knowledge and experience are very important two aspects of life. So, don't be in confusion and clear it immediately.
6. Be The Master
"Jack of all trades, master of none," as the adage goes. Don't be this way. It truly refers to someone who understands everything about the world but is unable to do anything about it. So, how does such information come into play? Do whatever it is you want to do like an expert. Be the best in your profession. Dabbling in a variety of abilities with little expertise is pointless. It's like doing experiments with no outcomes. Concentrate on your strengths and stick to them. Be the expert, the master. A guy cannot be flawless or an expert in everything; this is not a fiction narrative; it is reality. Accept reality and strive to become a master in your field of competence.
You May Like